Rachel and Bobby love Rochester, so saying "I do" in the heart of downtown made perfect sense. They completely personalized their wedding at The Arbor Loft, from music-themed details to a visit from their sweet Golden Retriever pup! As wedding photographers, we love to work with a couple more than once and really get to know them. So, when Rachel and Bobby asked us to shoot their engagement session and wedding day, we were thrilled! Today, we can't wait to share images from both.
Engagement Session in Downtown Rochester
When we met Rachel and Bobby, they explained that Rochester is an important piece of their relationship. Because of the city's special place in their hearts, they wanted their engagement session to highlight the beauty of downtown. We had an amazing time exploring the city and finding gorgeous murals to use as backdrops. Rachel even wore a t-shirt printed with Rochester's nickname, Flower City! Right away, we felt a connection to these two, and we loved the unique feel of their session. We couldn't wait for their wedding day to arrive!
Getting Ready at The Arbor Loft
Rachel and Bobby's venue, The Arbor Loft, is also located in Downtown Rochester. On the morning of their special day, they arrived early to get ready with their favorite people. All day long, their VIPS were a priority, which we loved! Rachel even gifted matching silk PJs and "Team Bride" socks to her 'maids, which made the sweetest photos.
The suites at The Arbor Loft are incredible, with exposed pipes, white brick walls, and natural light pouring in. The ceremony space is also the epitome of industrial chic, with a gold chandelier for a touch of elegance. Rachel and Bobby added just the right amount of decor to accent the space! Pillar candles and greenery lined the aisle, while pink drapery and clusters of roses adorned the minimal archway.
Music-Themed Reception Details
We loved Rachel and Bobby's unique choices for this day, especially their reception. They customized all the music played by Encore Events and even choreographed their first dance to a punk rock song! Their guest table also reflected their love of music with a DIY seating chart made from miniature records. Even their card box was lined with sheet music! We're all about couples letting their one-of-a-kind style shine for a wedding that feels true to them.
This wedding at The Arbor Loft was so much fun! We're grateful we got to know Rachel and Bobby, and we can't wait to see what their future holds. If you feel a connection to our art, we want to get to know you too! Get in touch today to discover if we're the right fit for your Upstate New York wedding.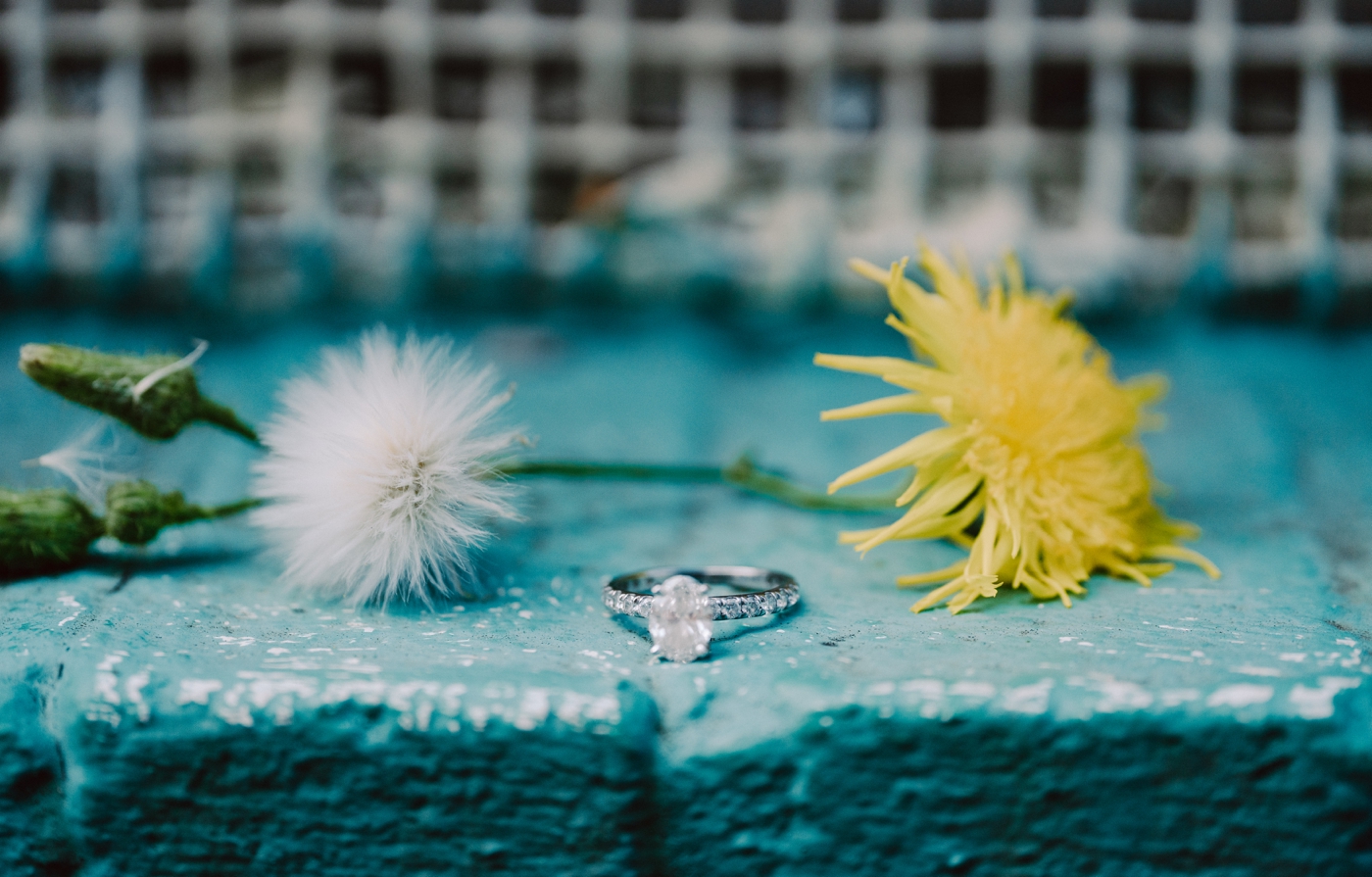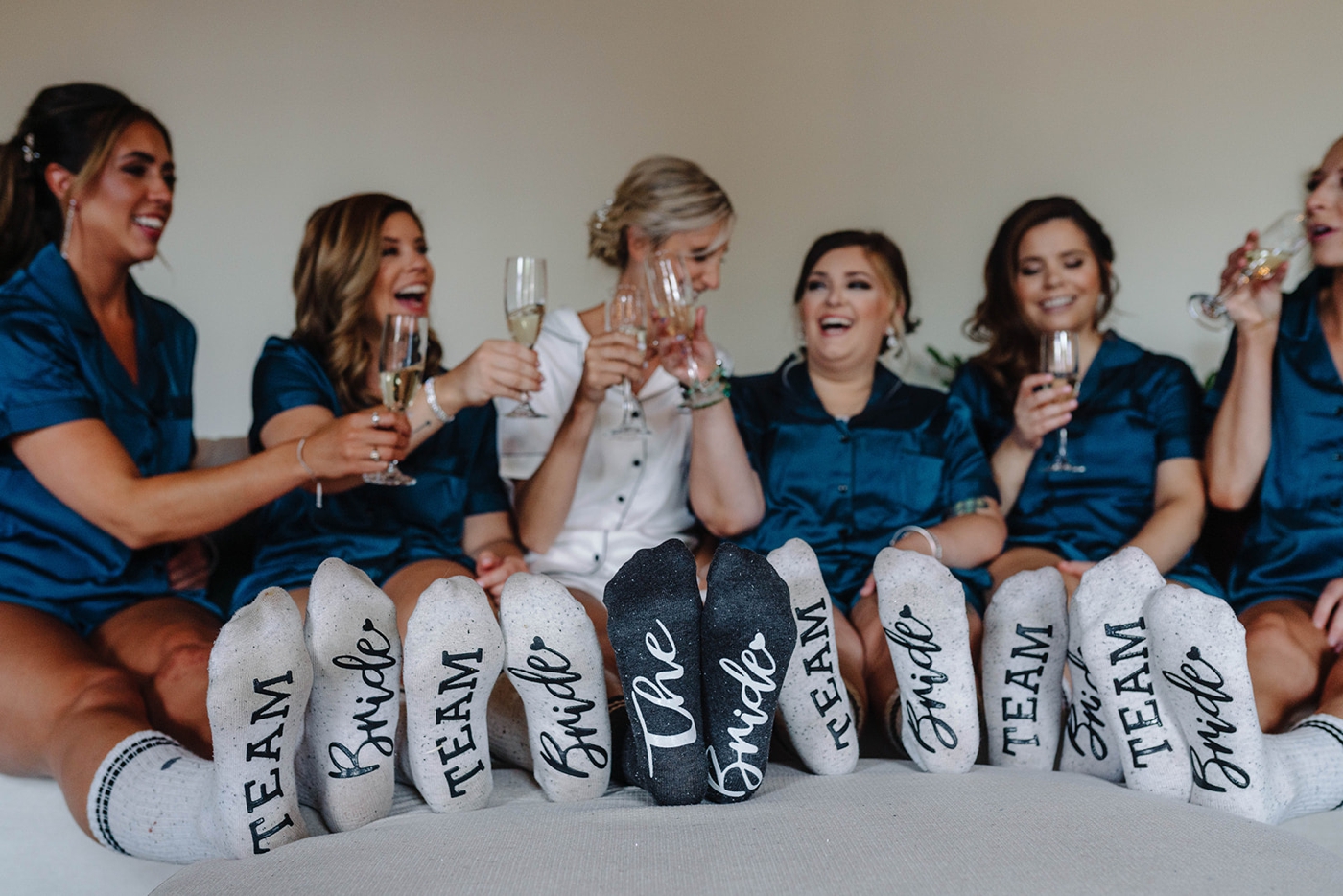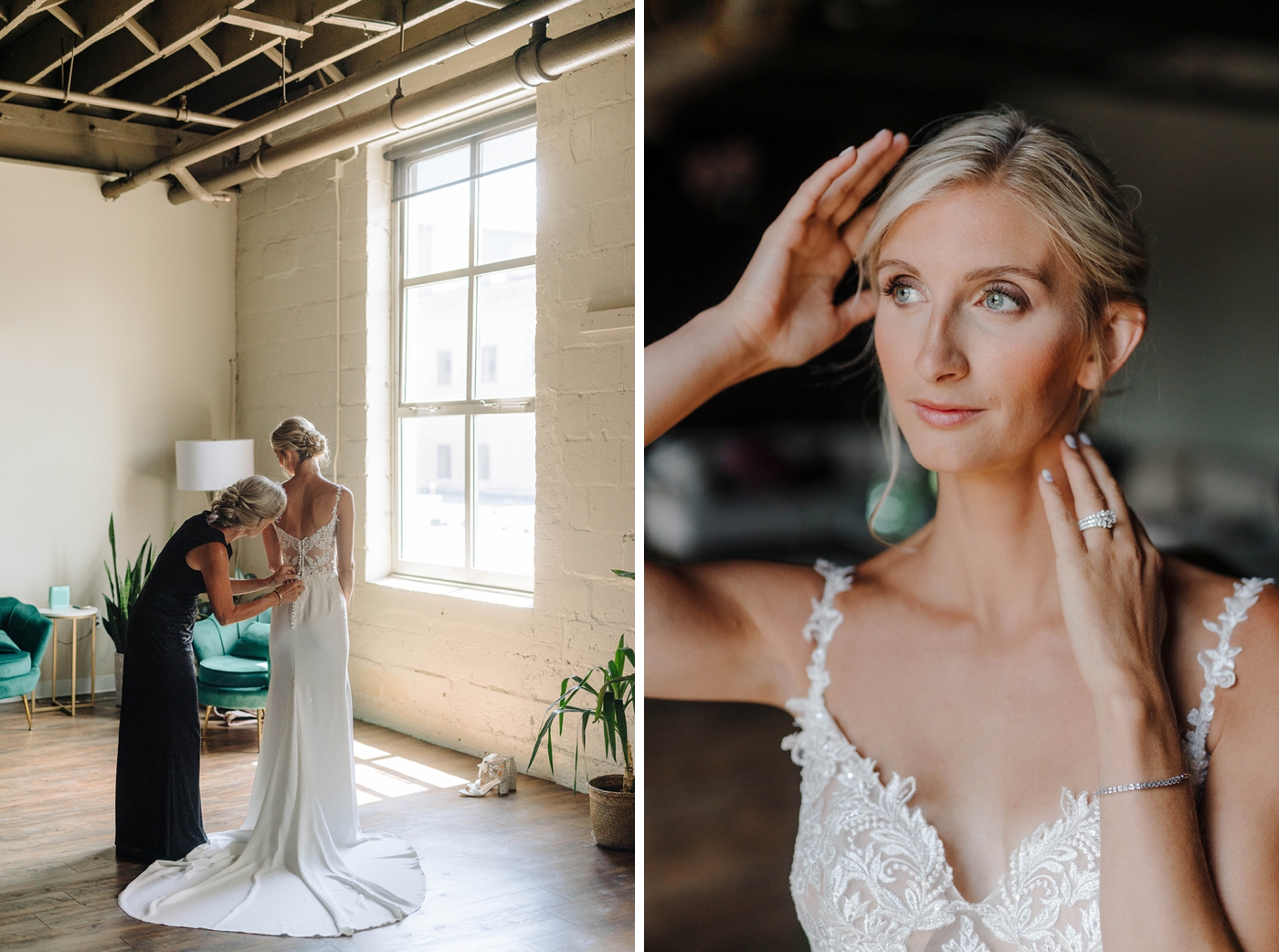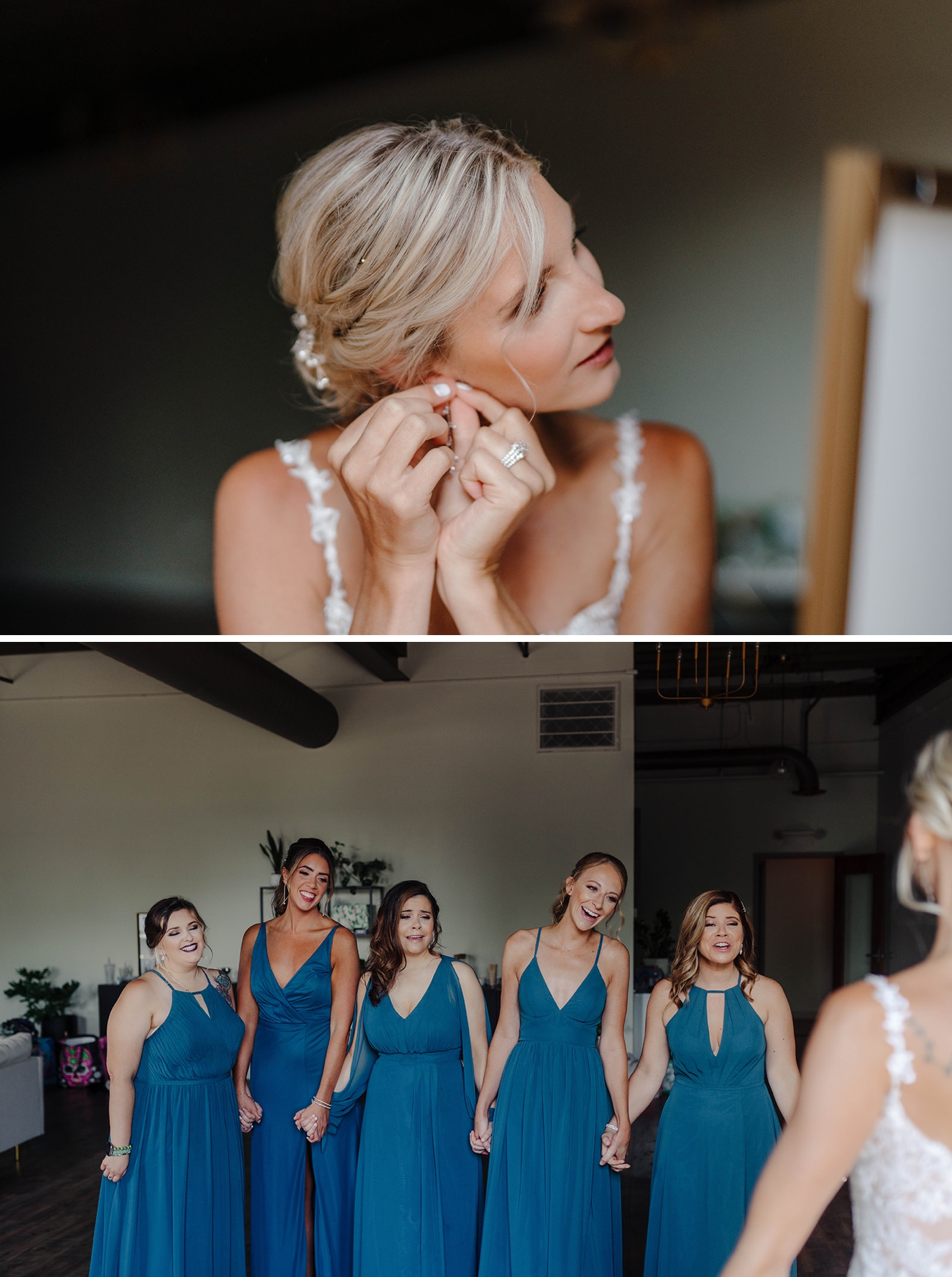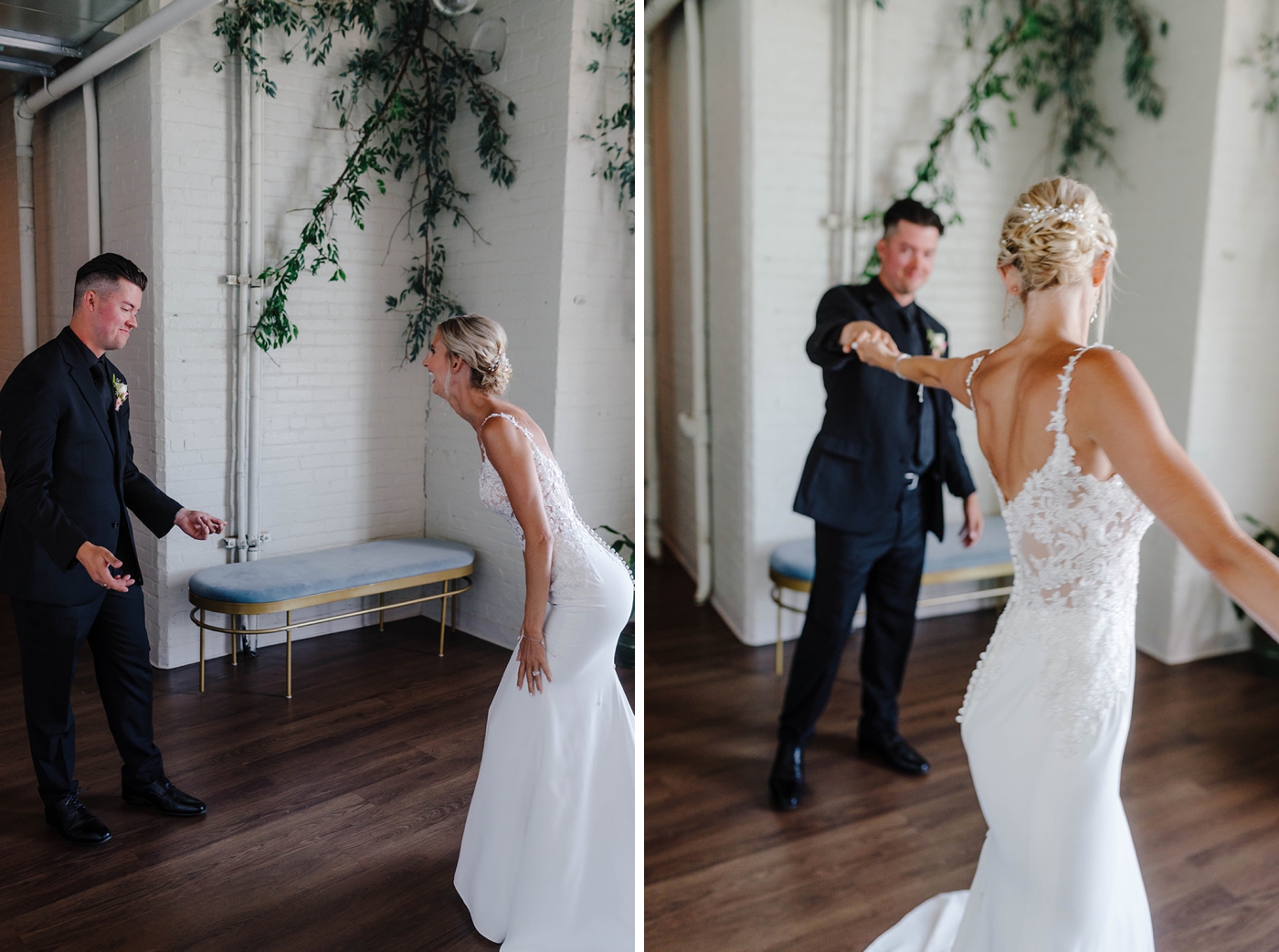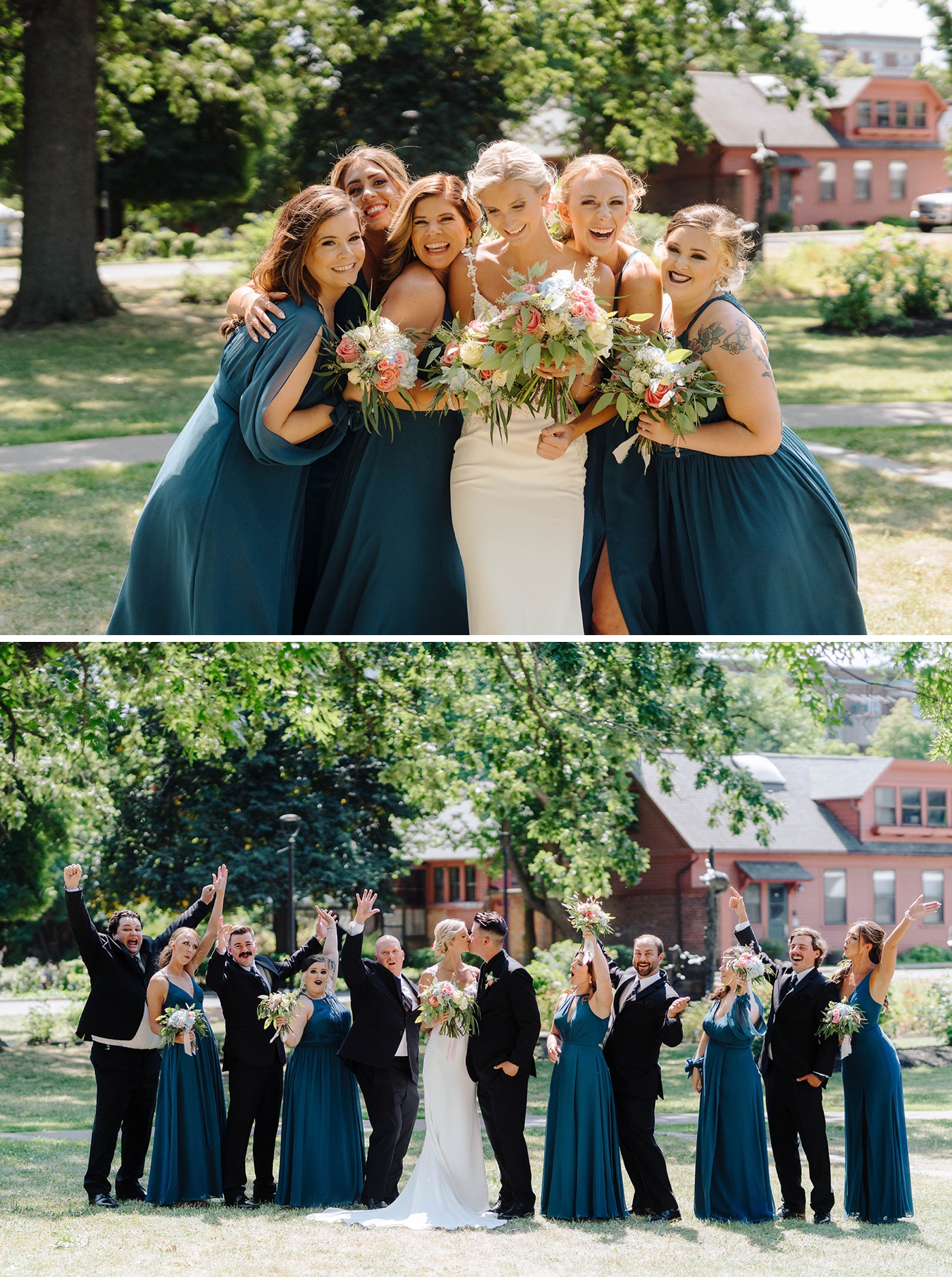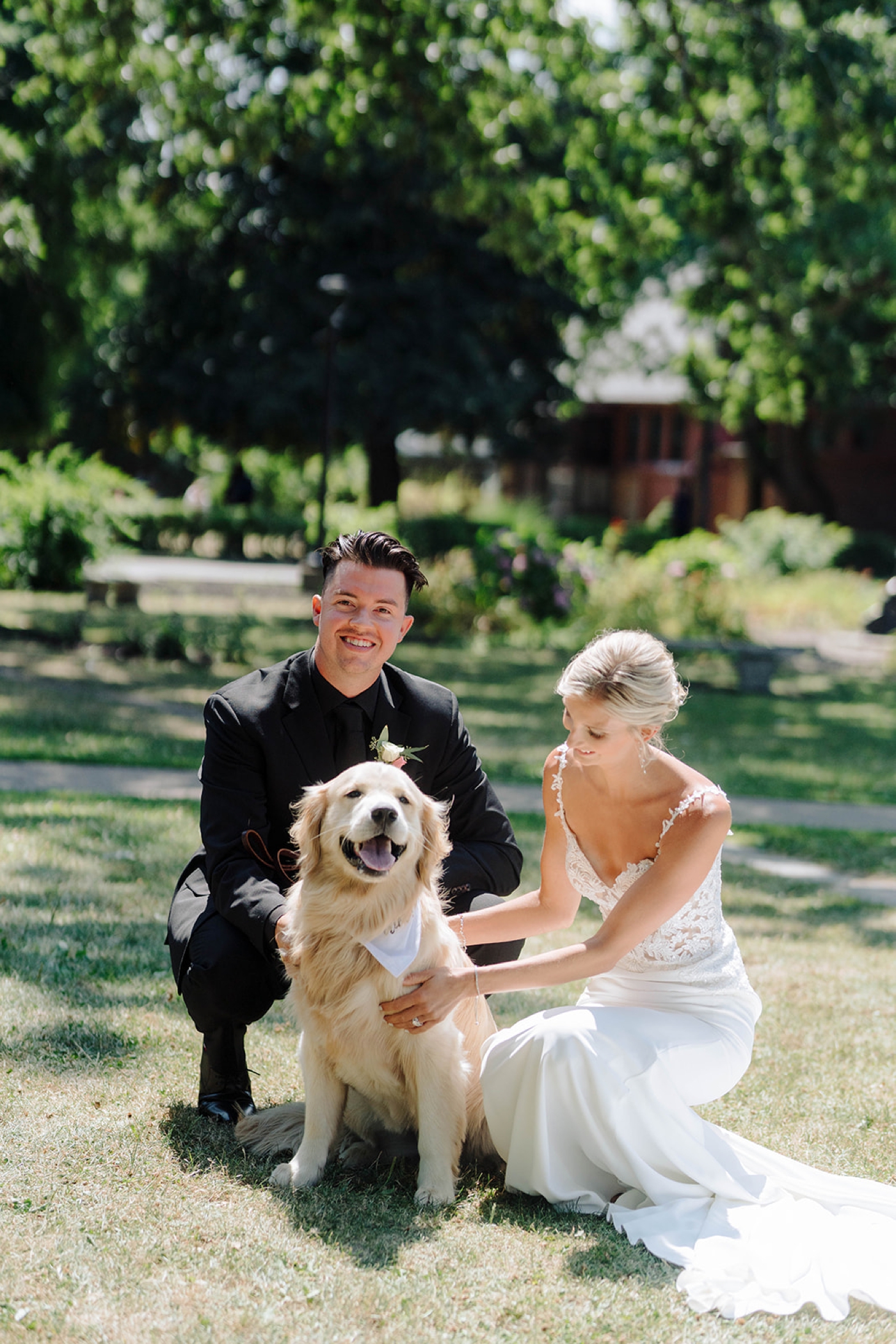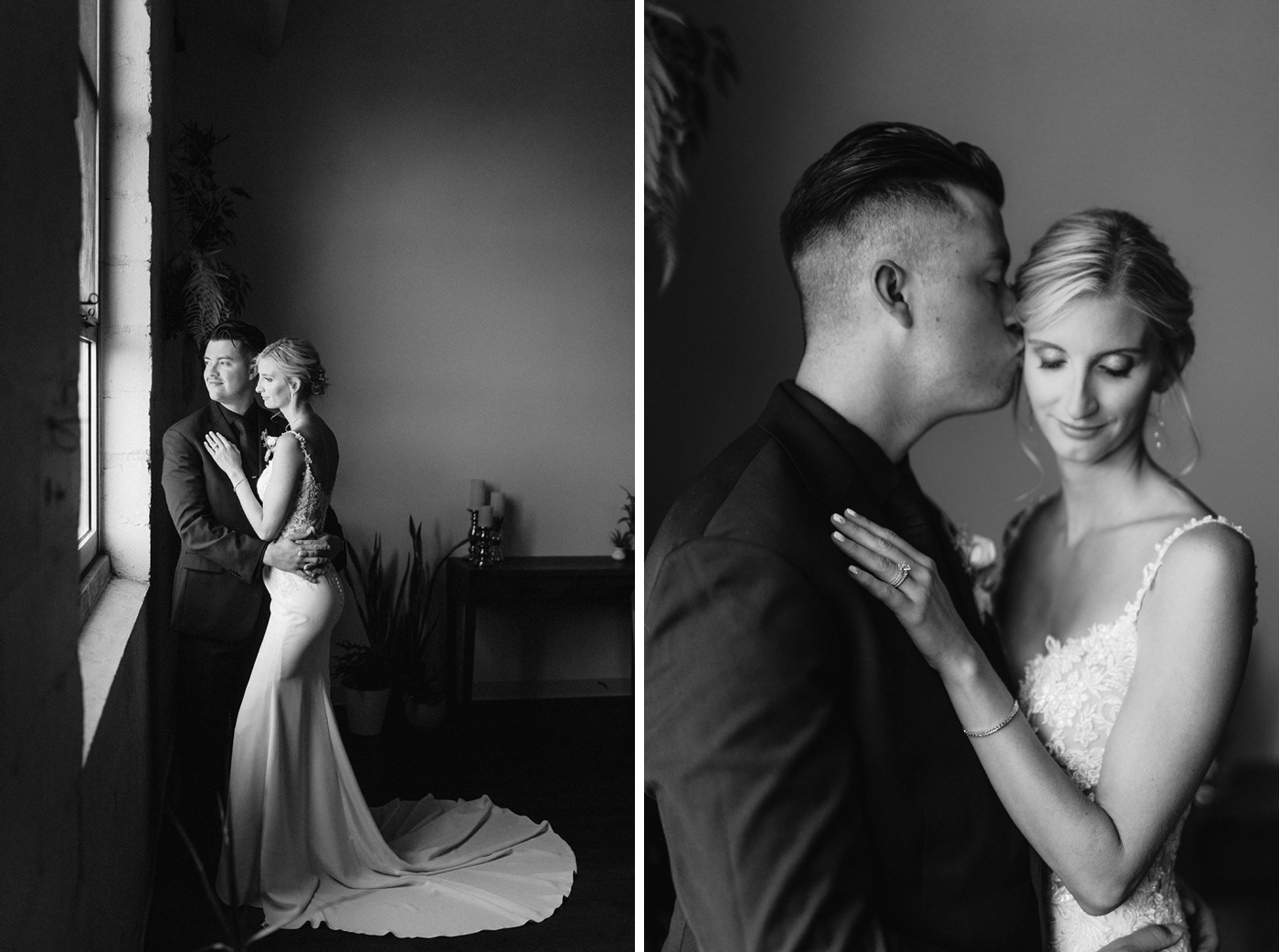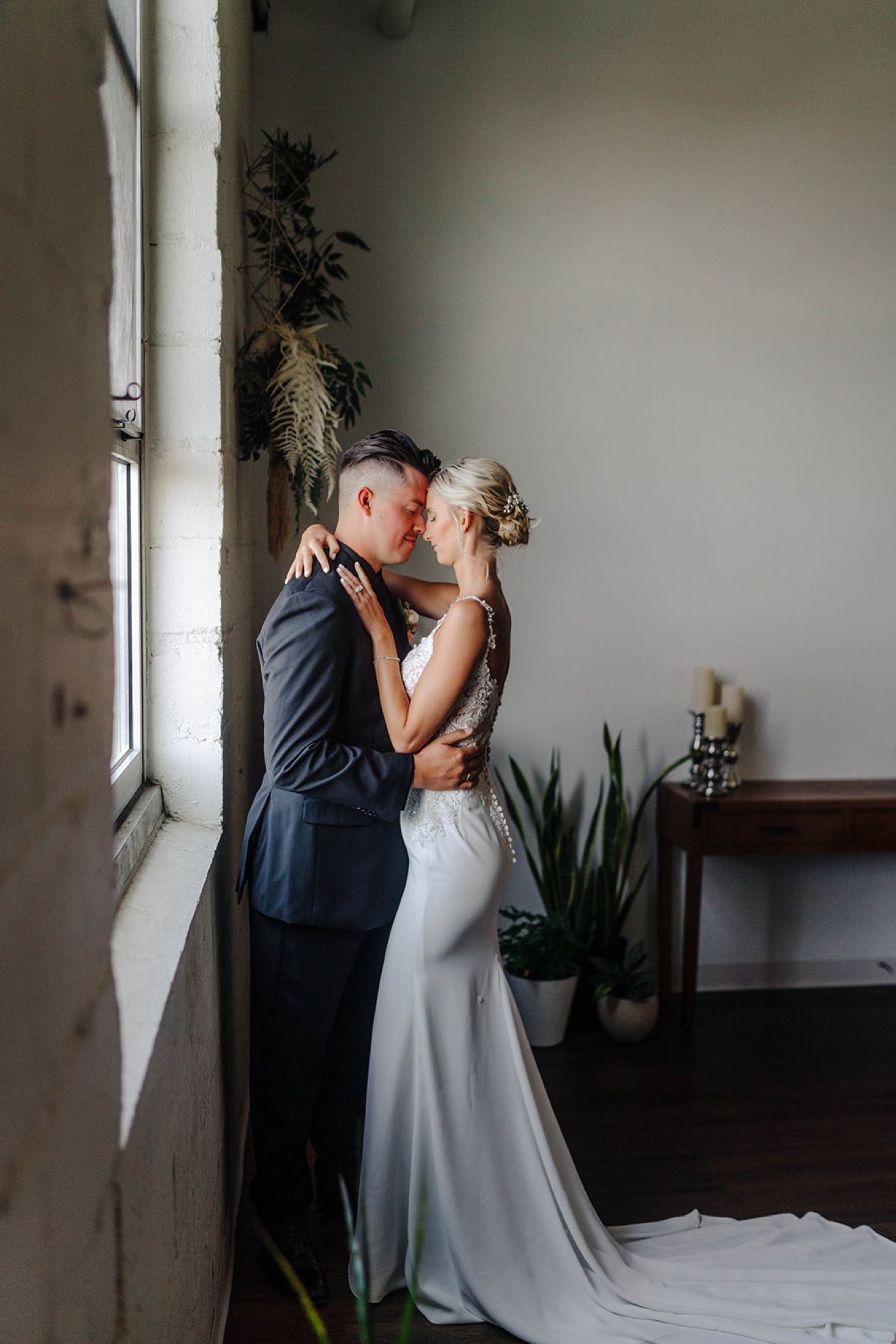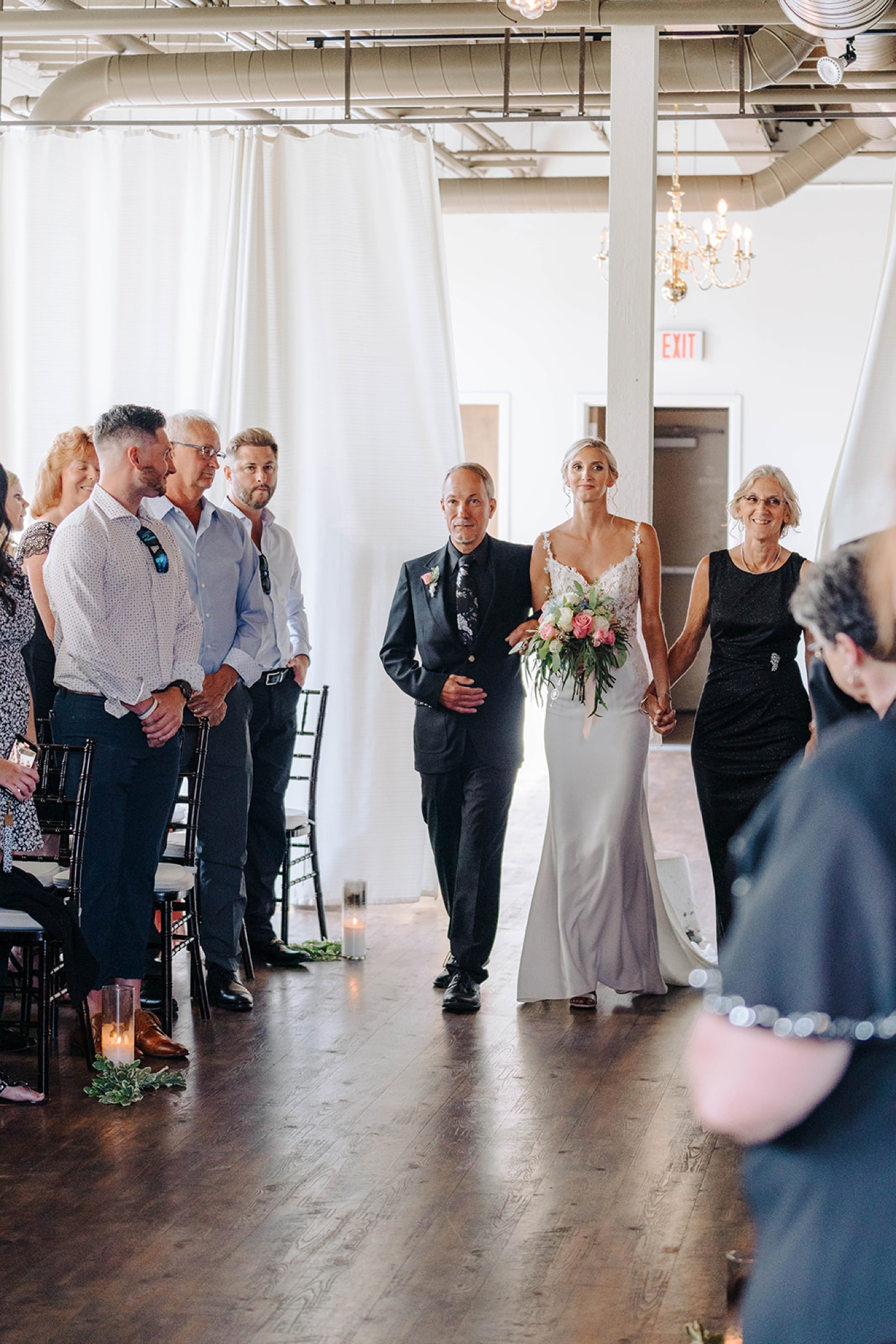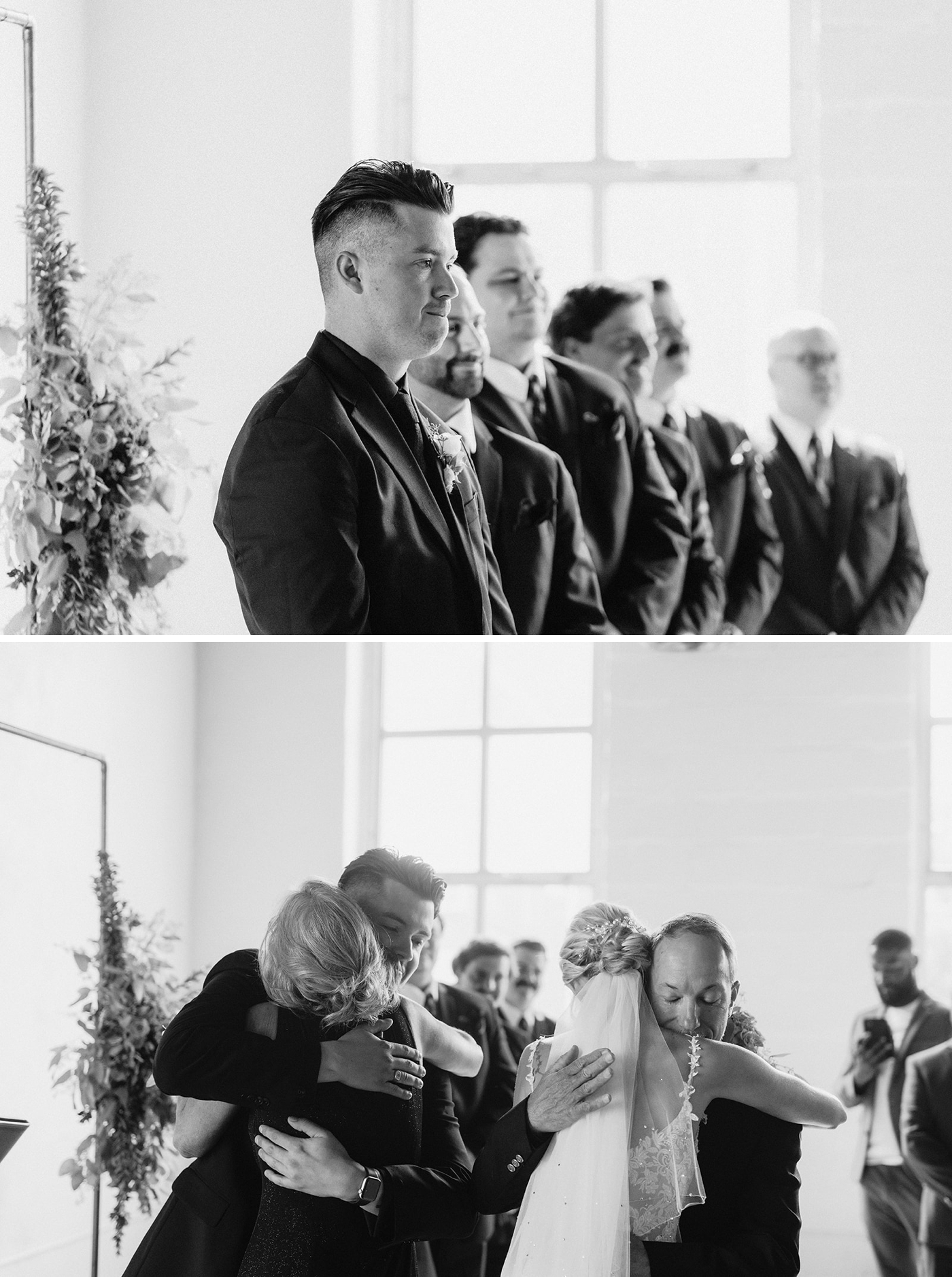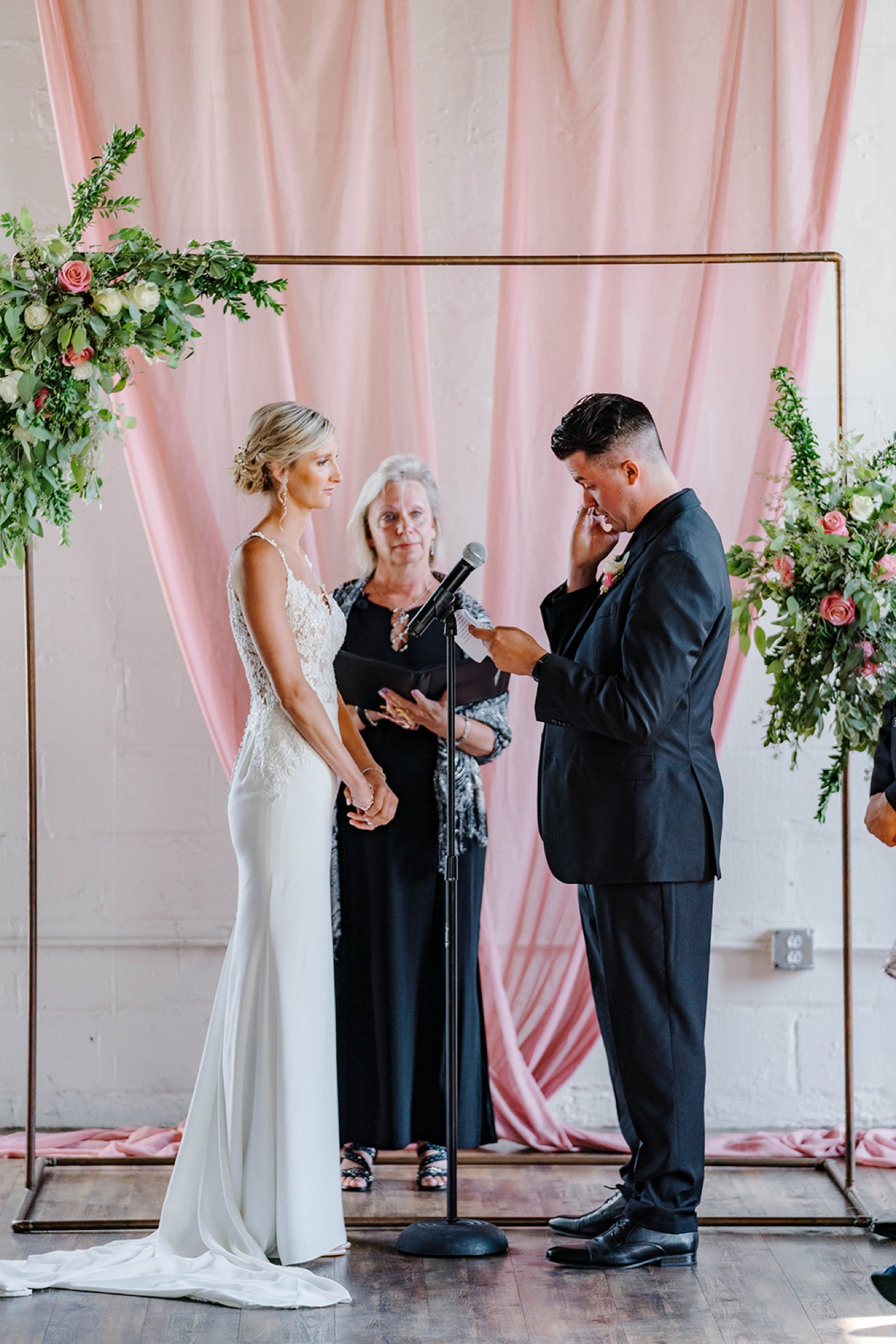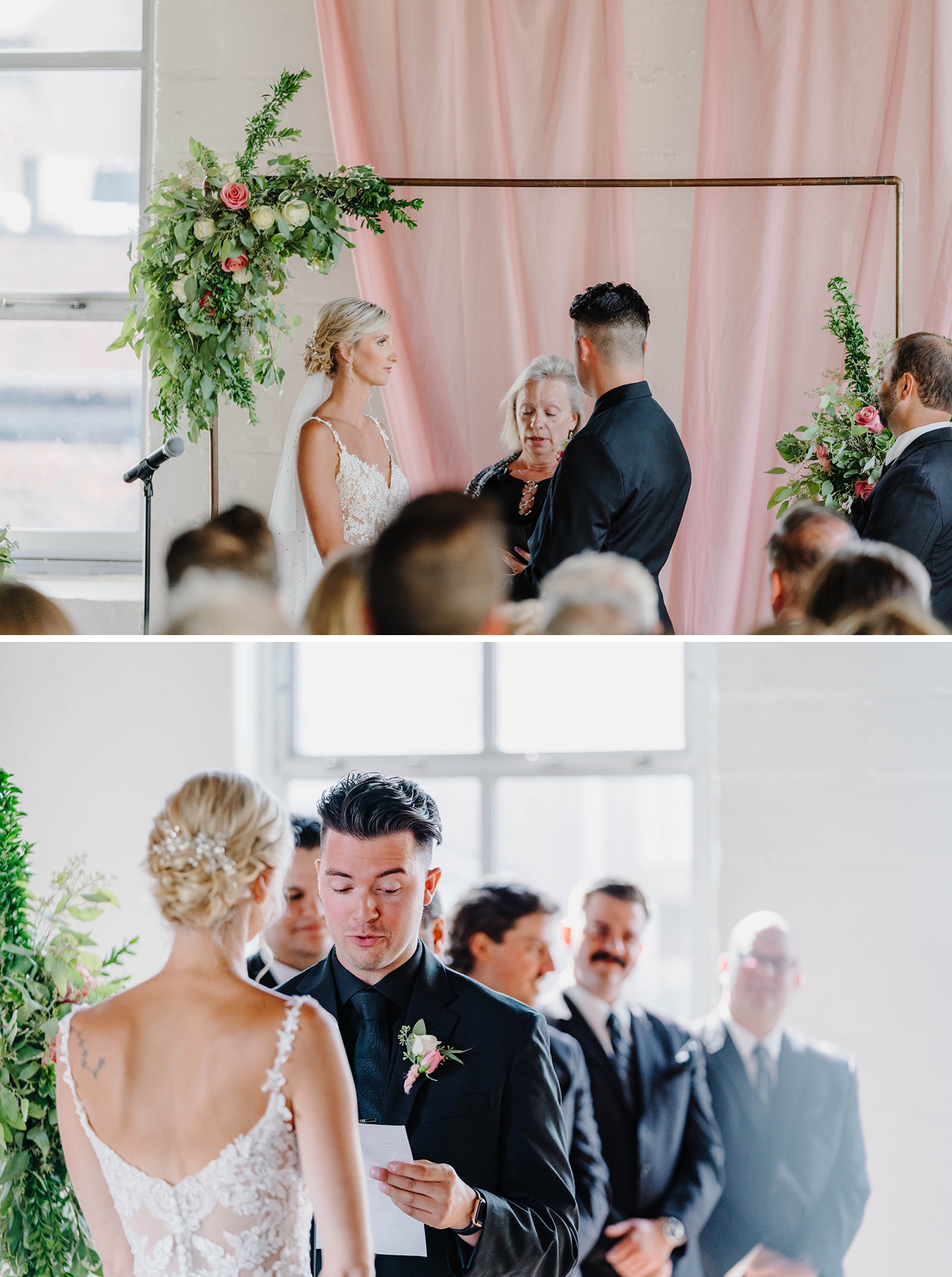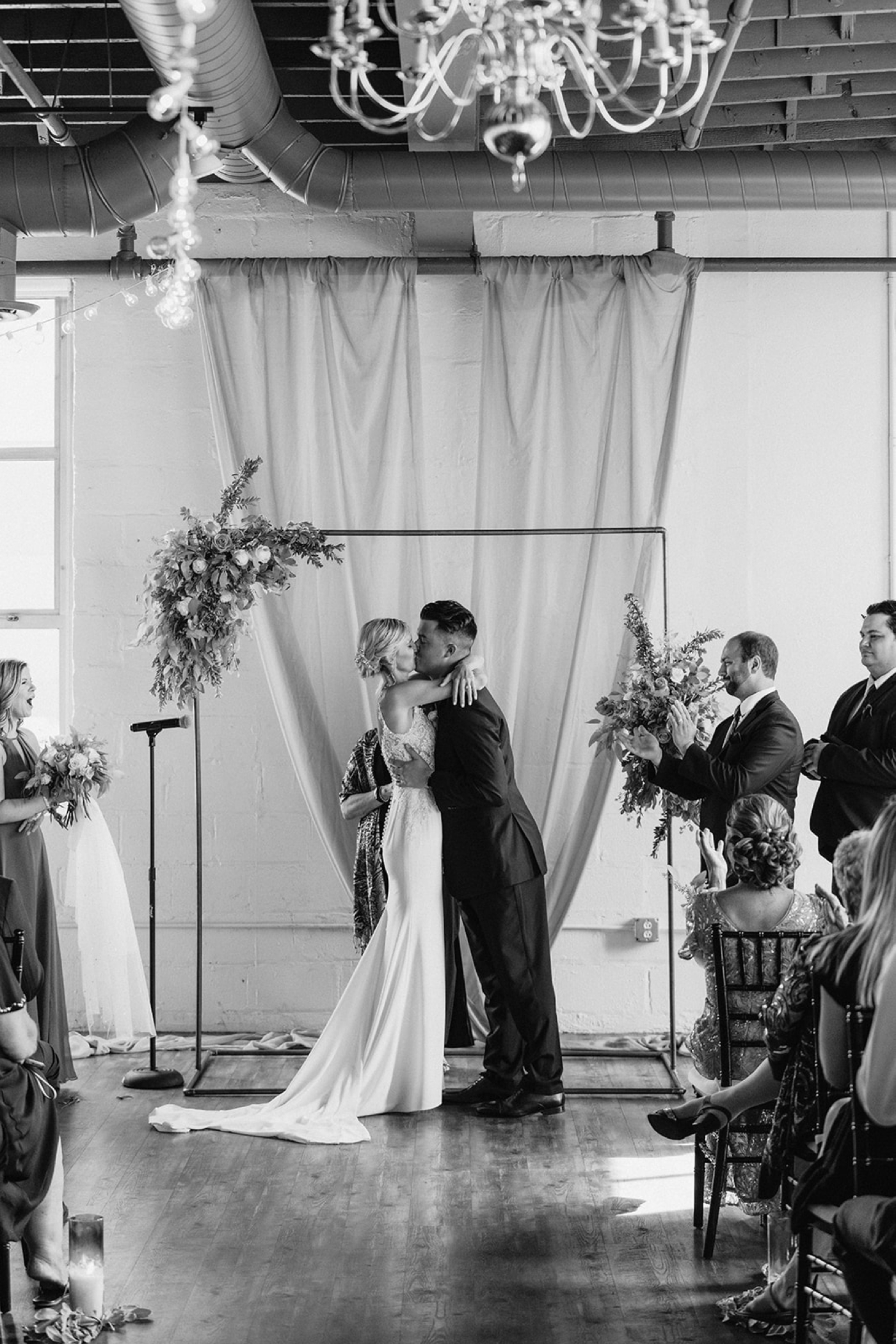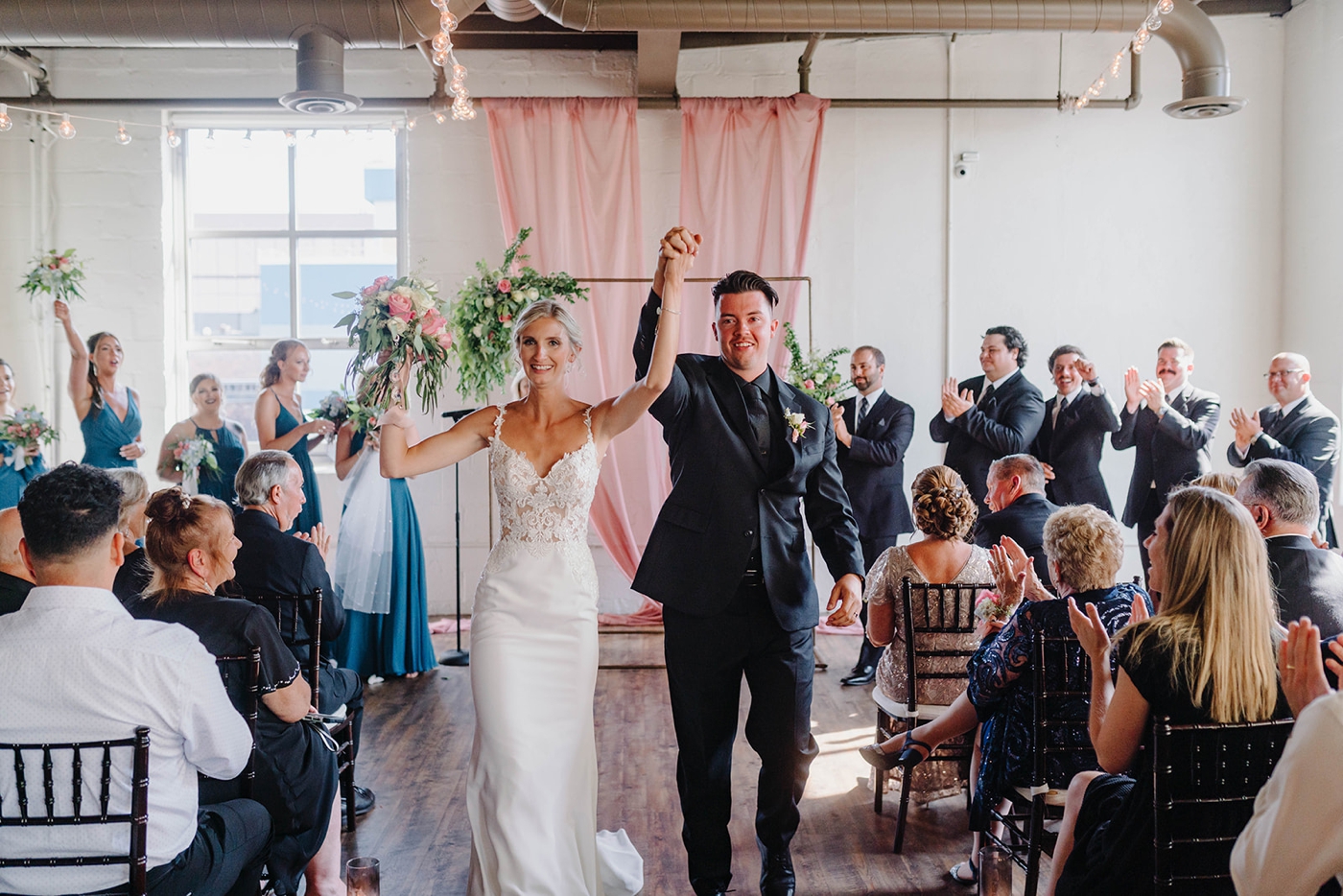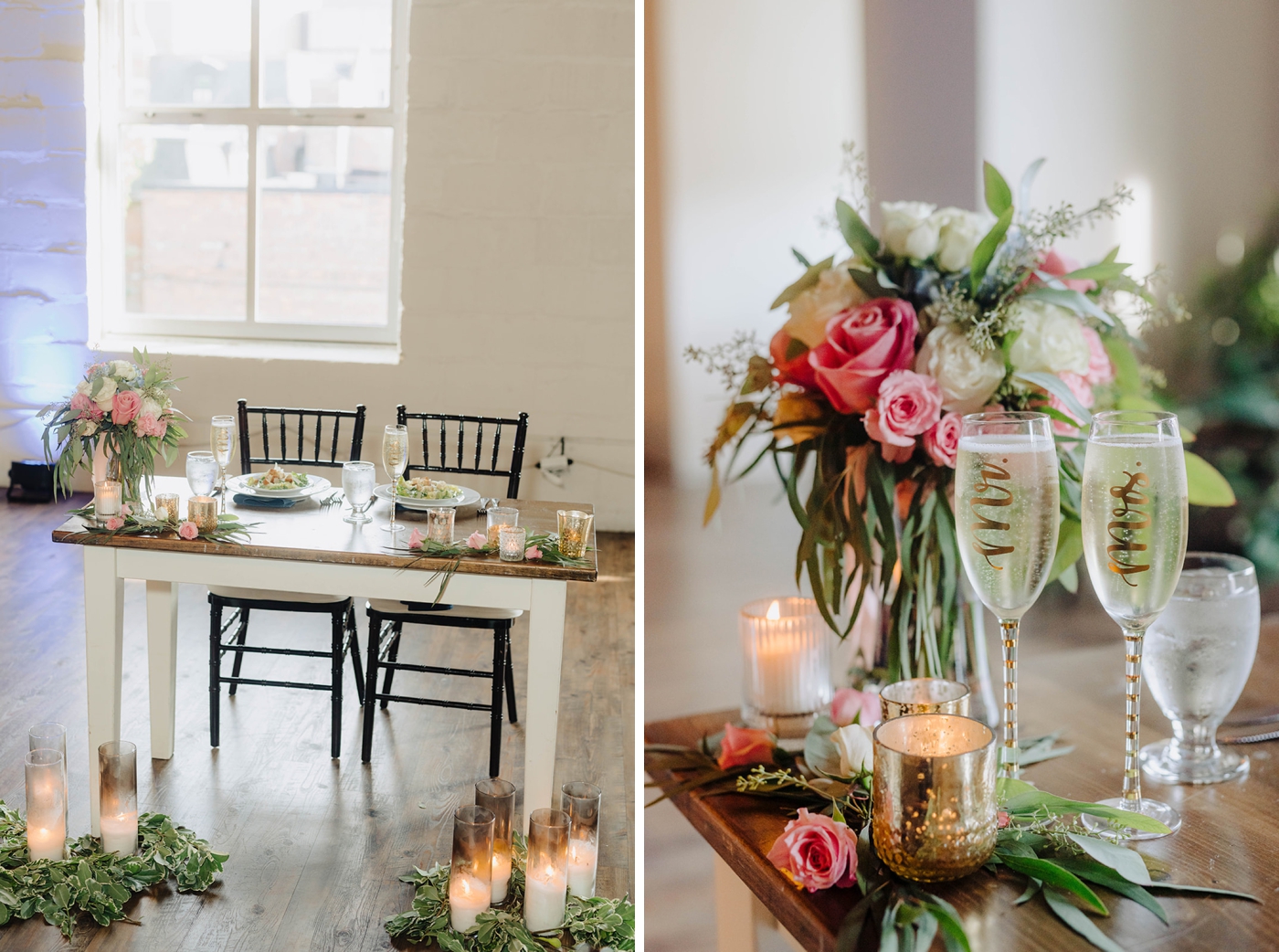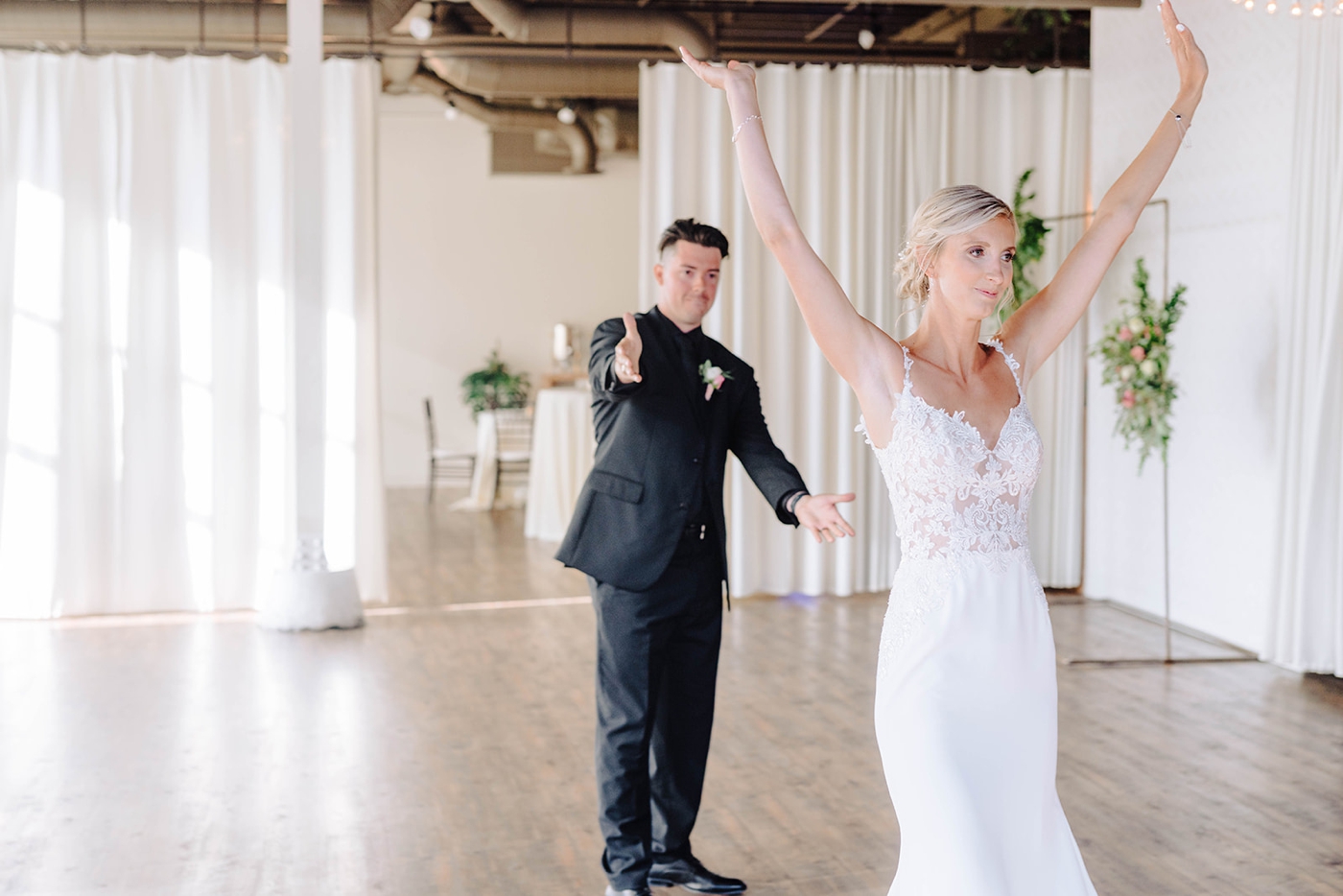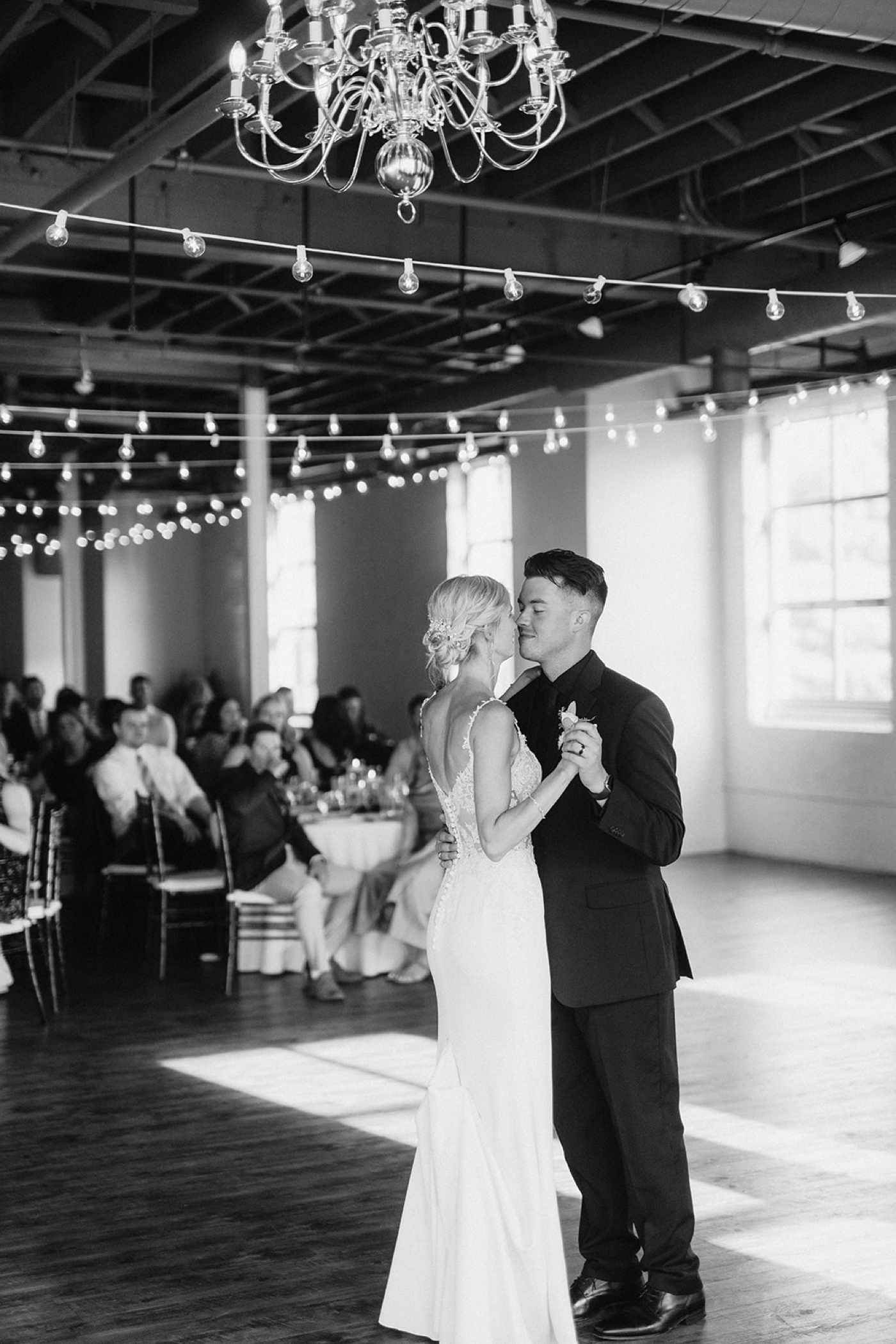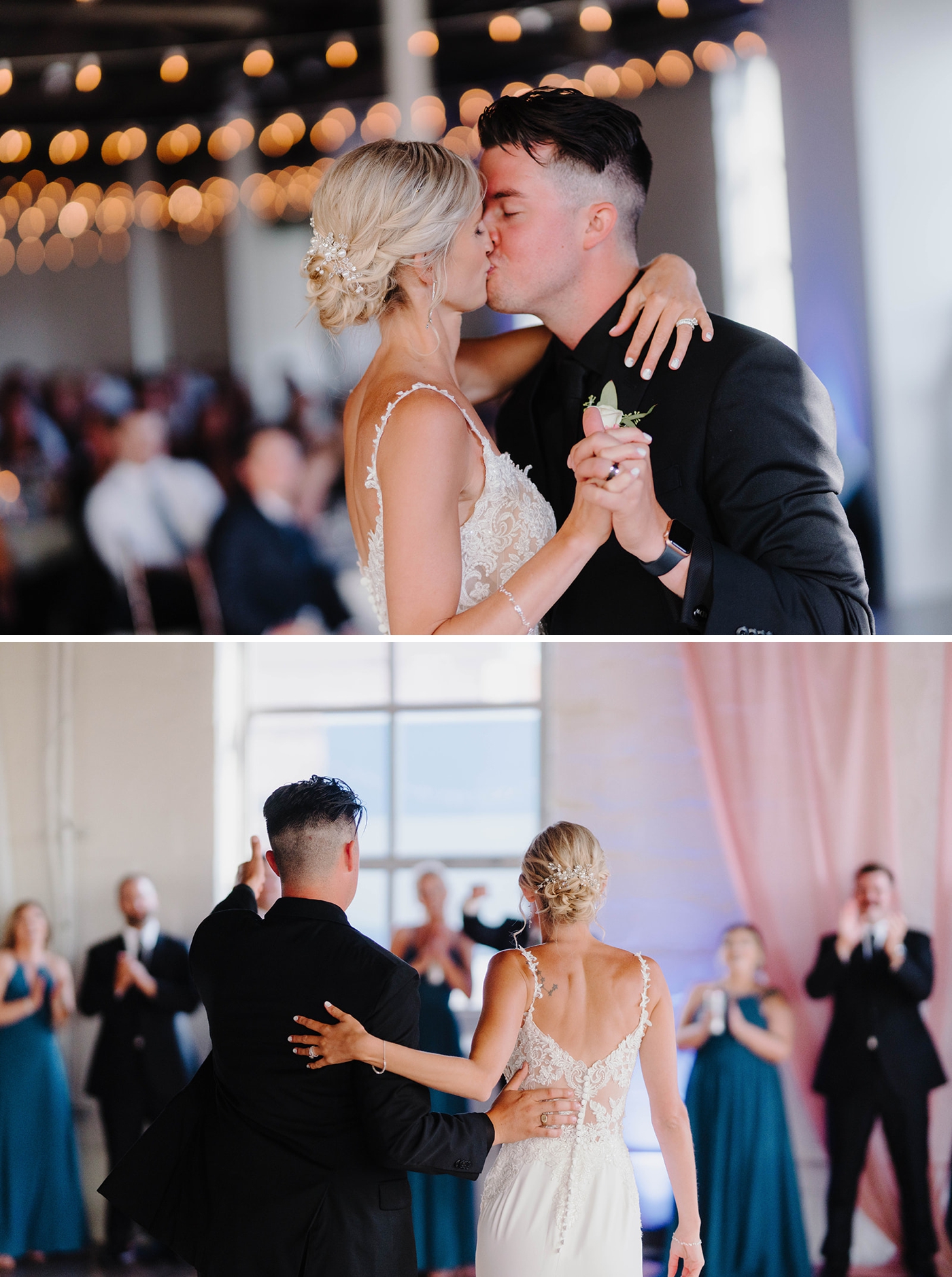 Vendors:
Photography: Wonder in Adagio
Venue + Floral Design: The Arbor Loft
Catering: The Hideaway
Dessert: Shell's Sweets
Makeup Artist: Genevieve Sullivan
Hair Stylist: Cindy Burger, Solutions Studio & Spa
Rachel's Apparel: Two Hearts Bridal Shop
Bobby's Apparel: Joseph A. Bank
Rings: Heritage Jewelers
Entertainment: Encore Events