At Wonder in Adagio, we believe that your love story deserves to be told in both video and photo. Your wedding day is filled with so many moments. From the way your fingers intertwine with each other during your first look to the guests celebrating with a toast. Together, we have been capturing love stories as a team for three years. We fell in love doing this job and love to share our art with our couples!
That is why we offer both photography and videography packages so that you can have both for years to come. There are so many benefits to hiring a videography and photography team, so we wanted to share the top 5 reasons you should book them together!
Fewer Vendors To Book
We know that planning a wedding involves a lot of vendors and takes a team to put together! But when you hire us for both videography and photography, you hire a duo that works together every step of the way. This keeps communication streamlined and proves a seamless day of experience. We can both help with your timeline, and all communication is shared between the two of us.
As a recent bride, Jessica, said:
"Sara and Mark from Wonder in Adagio captured our wedding day better than we could've ever imagined! They both radiate positivity, creativity, and authenticity that truly reflect in their work. They made us "camera shy" individuals feel super comfortable in front of the cameras with their energetic and engaging personalities; their passion for what they do was apparent from the moment we met them! We are so thankful for the many memories and captured moments that we have to hold on to for a lifetime; there just aren't enough words to describe how amazing our pictures/video turned out and how lucky we were to have Sara and Mark deliver quality work. We highly recommend them to anyone ISO a wedding photographer/videographer duo; don't pass up the chance to work with WIA for your big day!" – Jessica B

As A Couple, We Know How To Work Together
We are not just a videographer and photographer team – we are a couple! We know how to communicate with each other efficiently and kindly while getting exactly what we need overall for our client. You know that the final result will be a team effort by hiring us! This also allows for a more efficient wedding day flow. As a team, we know how to anticipate each other's needs on the day of and how to move around each other to get the best shots for your photography and videography.
You can have peace of mind when you book a team that has worked together since you never have to worry about any moments missed. We can work as a team to create a creative flow for the wedding day. One of the best parts of us not only having worked over 125 weddings together but also being a couple, is that we can anticipate the needs of the other. We know how to create a space for the other to be creative and free to do our job well and artistically—creating a stress-free day for you and us.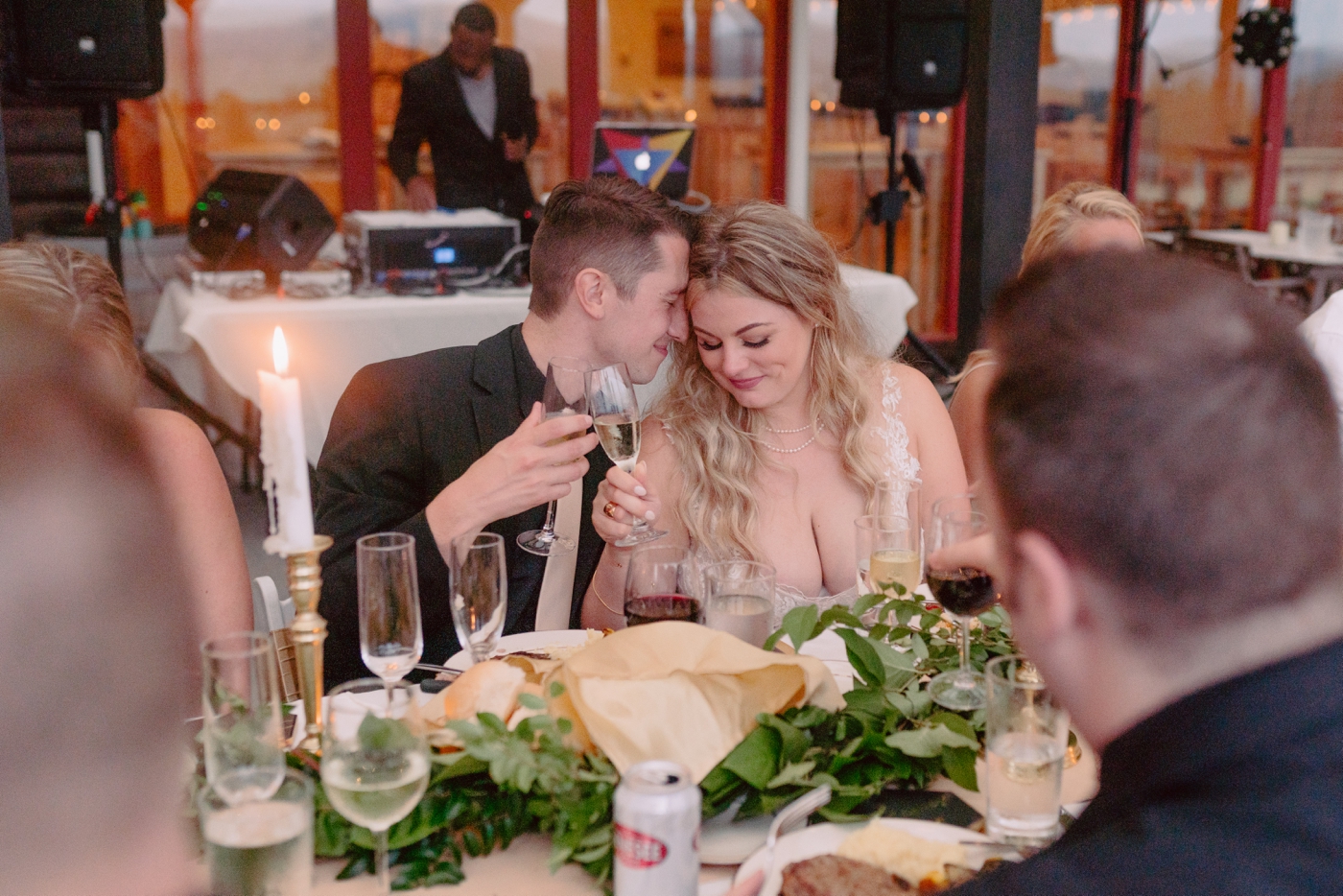 An Effortless Flow of Authenticity
Because we started as a video company, it shaped how we can capture your wedding day. Video lends itself and needs constant movement to tell your story authentically. From the beginning of Wonder in Adagio, we created our own system on how to evoke the most realness from you as a couple and your moments throughout the day.
Whether you are an expert in front of the camera or you have never worked with a photographer, our method helps you and your partner feel comfortable and safe to be in front of our cameras, and we work together learning about who you both are and how you interact so when you look back on both your photo and film, you are remembering WHO you are as a couple and HOW you felt in those moments, and not how well we posed you. This lets your portraits go smoothly since you can just enjoy this time together!
As a recent couple shared,
"They led the wedding day, keeping us on track. Both Sara and Mark have an eye for unique pictures and details. So many little details were caught that I didn't even see myself, which were such special additions to the pictures/video. Our wedding video is like watching a movie." – Erikka + Joe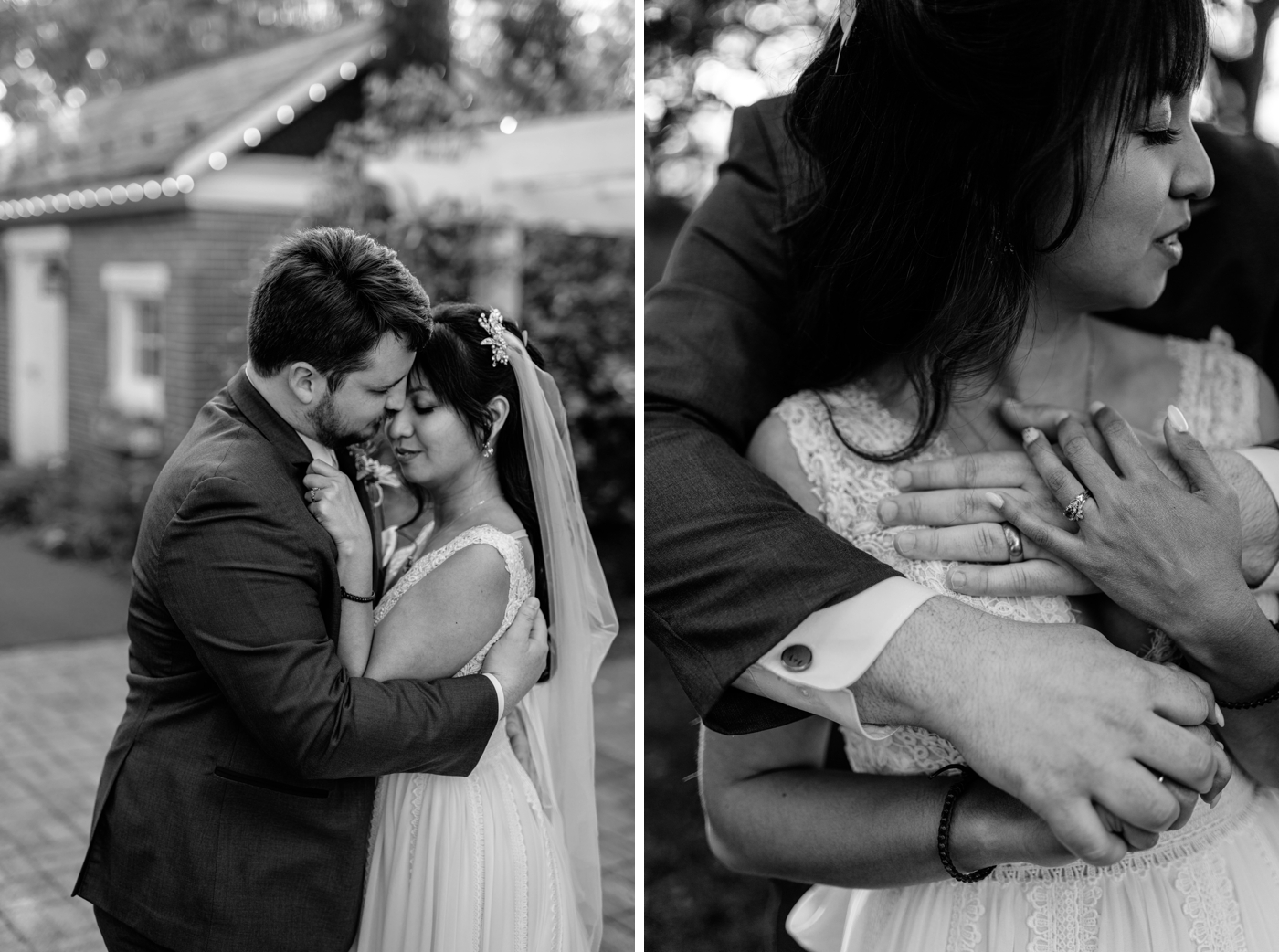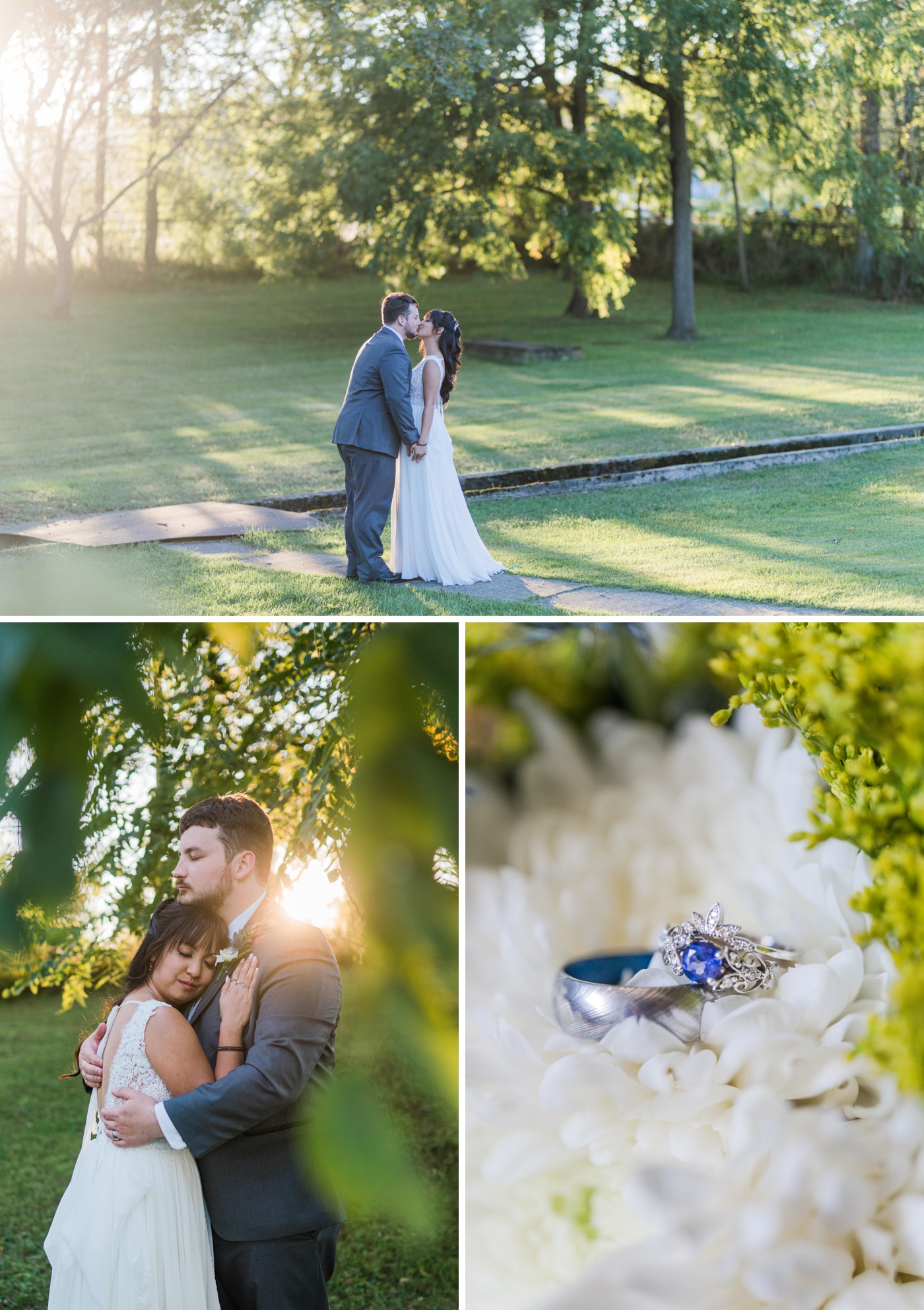 We Have The Same Editing Style
This is one of the most important, but sometimes overlooked benefits! There is no need to worry about different editing styles between your photos and your video. We want our couples to really see themselves in our work. Each photographer and videographer has their own editing stye, and we have worked together to curate an ethereal and timeless coloring and editing style. We keep everything consistent and cohesive so you get a true representation of your day.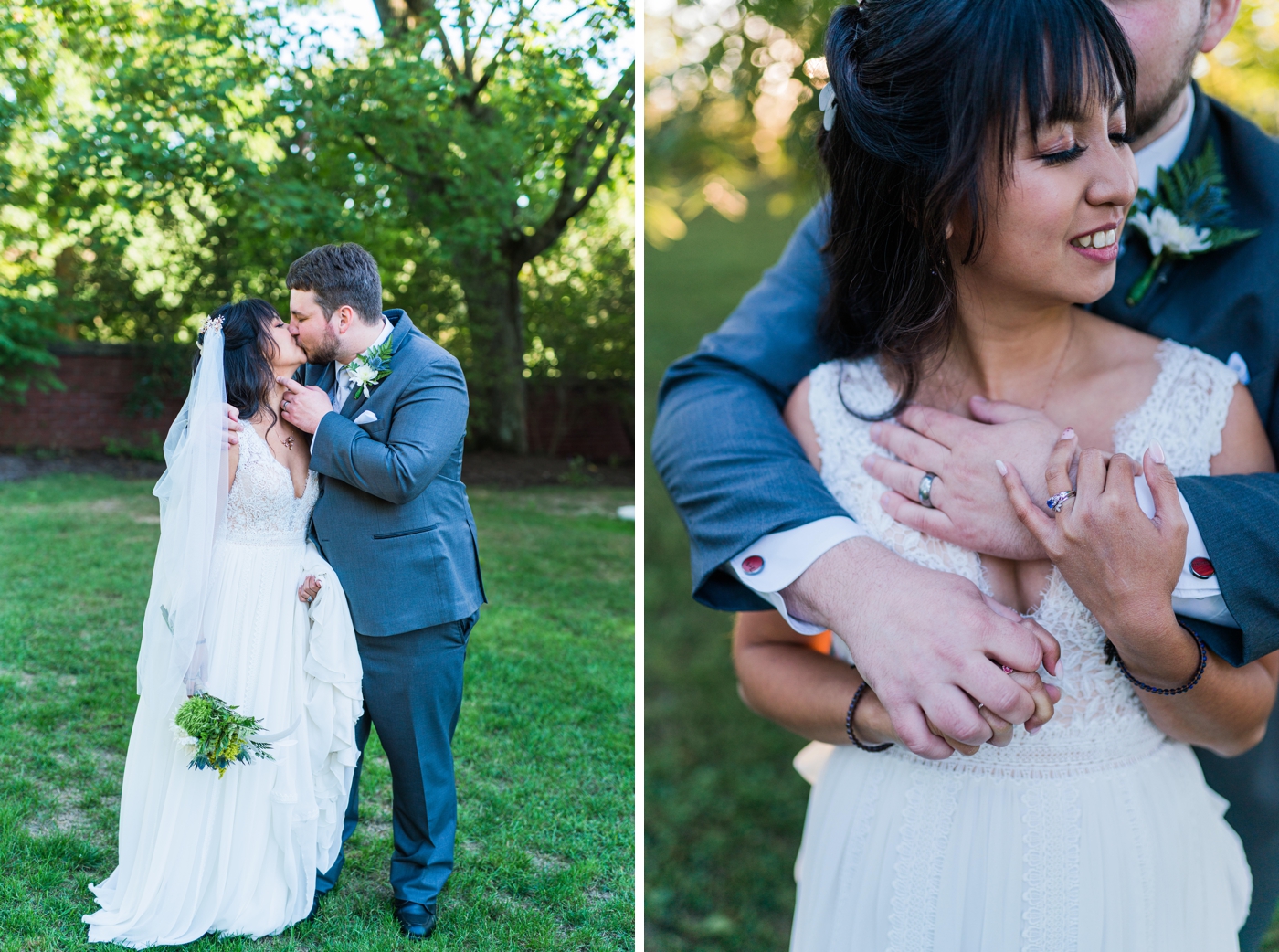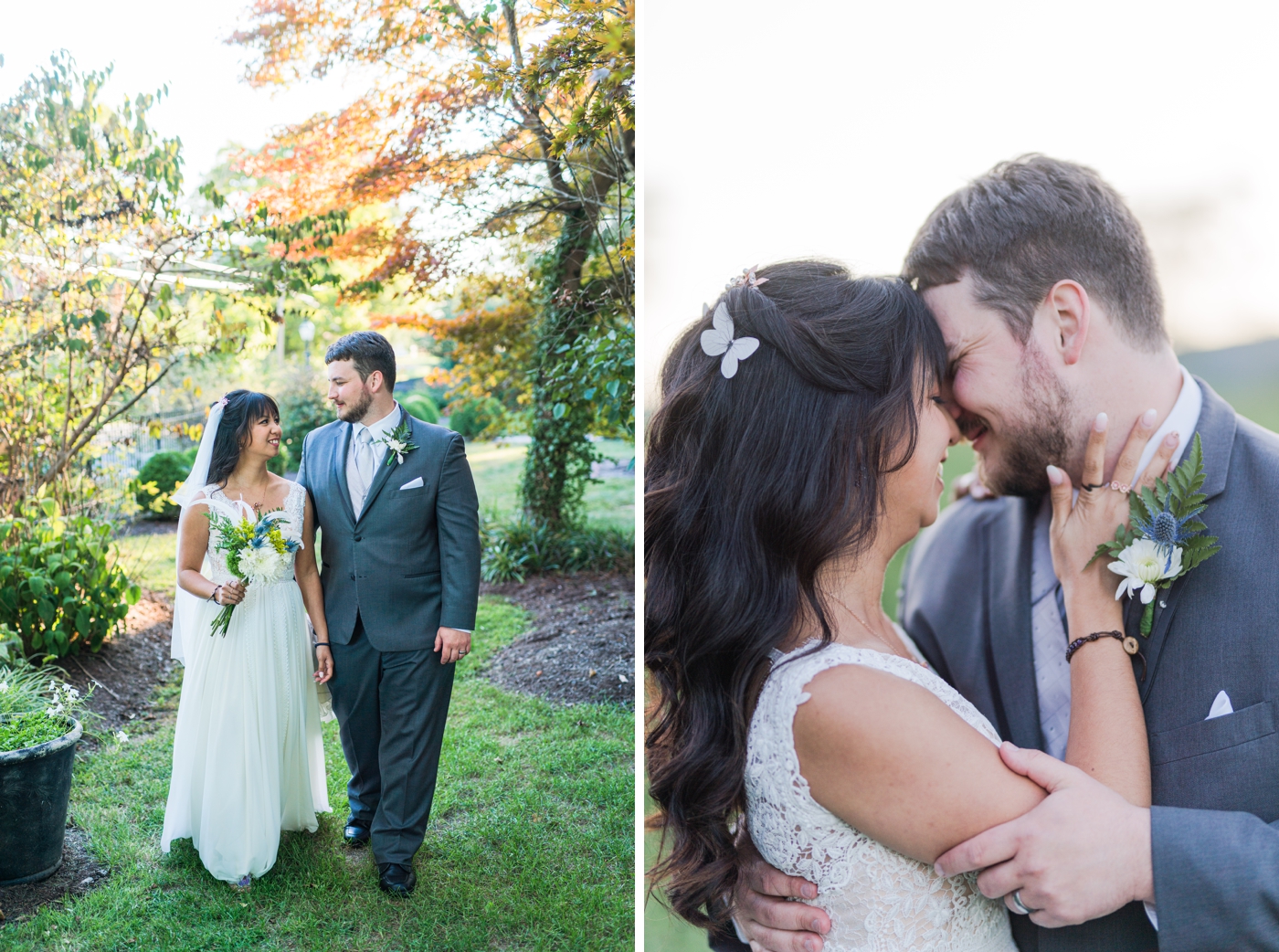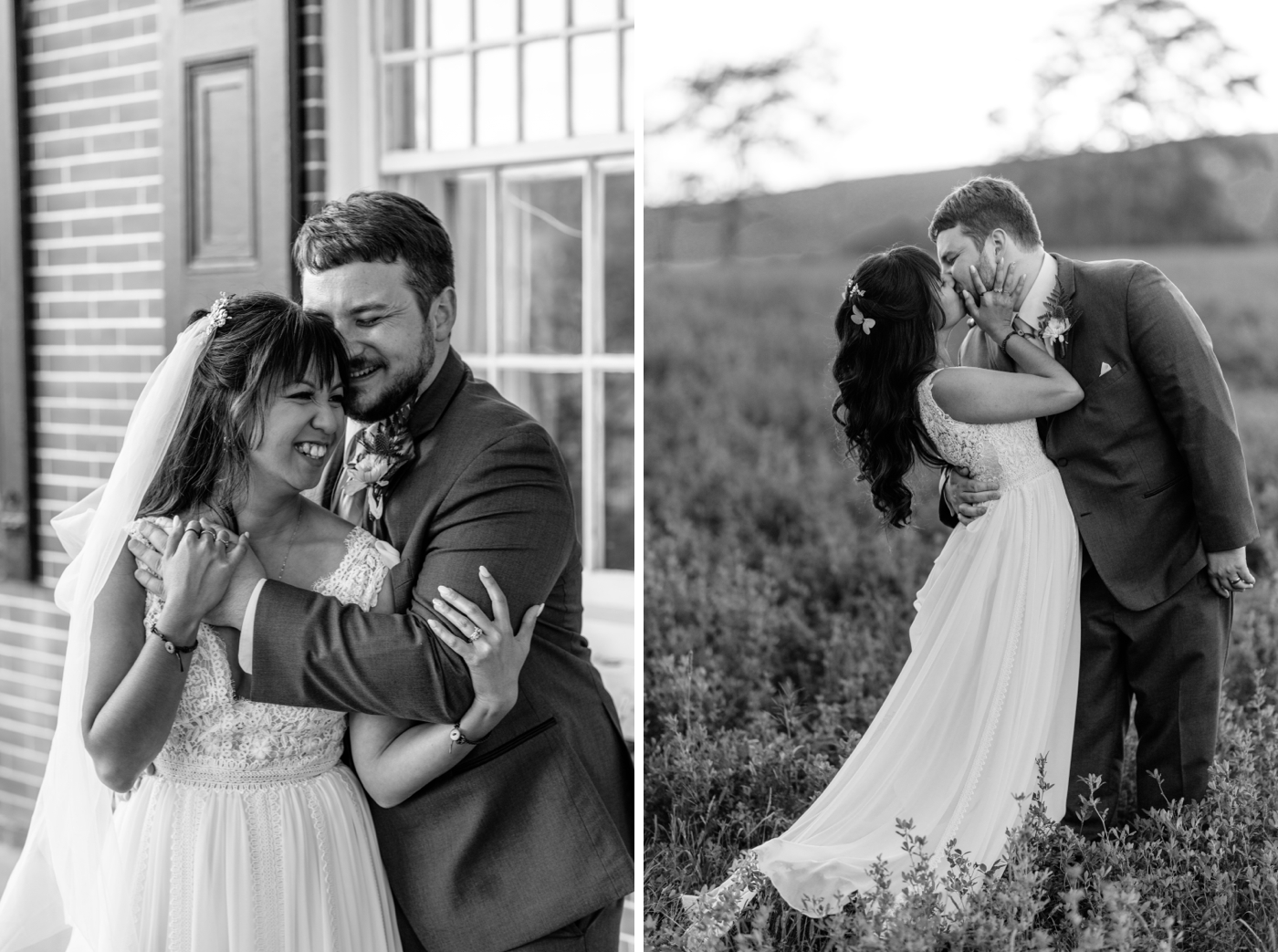 We Provide A More Intimate Client Experience
Since we are soon to be married, we are partners not just in business, but in life! Videographer and photographer teams that are also partners bring an even more intimate dimension to your wedding day. The best moments are the moments between moments. You and your partner interacting in your wild selves is the story we want to tell.
"After dinner, they pulled us aside for a surprise: while we were eating they had already edited footage and made a little video trailer. We were speechless. We decided to play it on the screen by the DJ and immediately the guests were blown away! Their work was everything we wanted and more. People could not stop genuinely obsessing over what they were seeing–several people were even bitter that their photo/video team was not as good when they got married. They captured our love so well and made me truly feel like a beautiful bride in a way I didn't know was possible." – Erin + Curtis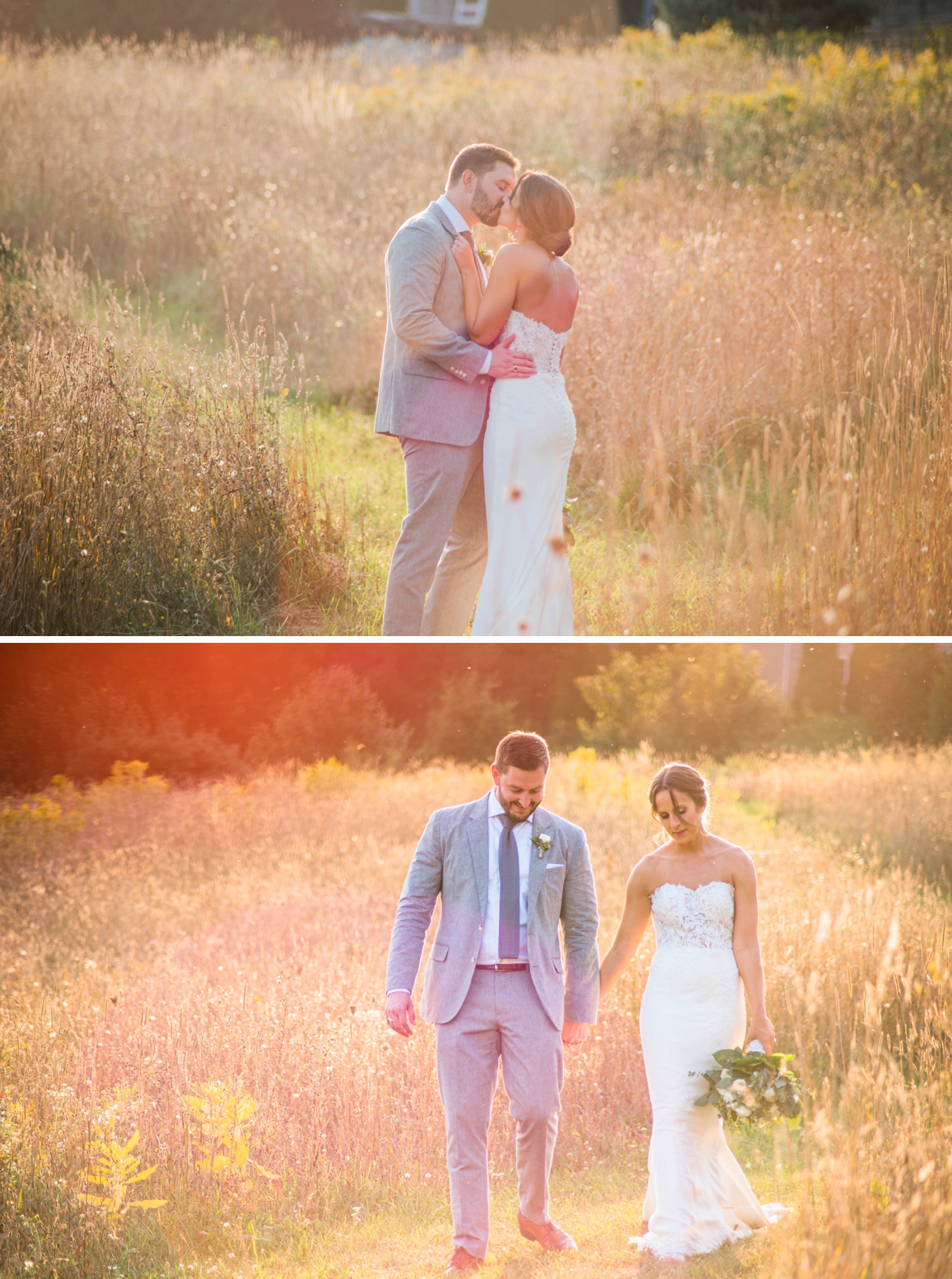 Why You Should Hire a Videographer and Photographer Team
Discovering the right fit to capture your memories is so important. On your wedding day, you will spend most of the day with your media team, and we want nothing more than for you to have the most incredible experience. That is why we believe in the value of having both photography and videography and having a team there to capture it. It allows you to get all of the little details and relive your day over and over again. 
We would love to capture your story, whether you are getting married here in the Finger Lakes or a unique destination. Reach out, and let's celebrate together!
Vendor Credits:
Kelly and Brandon
Venue: Castel Grisch
Catering: Gance's
Hair: Stephanie O'Sullivan
Makeup: J Kohl Beauty
DJ: The DJ Pros
Transportation: S&S Limos
Officiant: Steven Williams
Tiramisu: Scuteri's Cannoli Connection
Abby + Corey
Venue: Lily Manor
Florals: Garland and Flowers and supplied in bulk by FiftyFlowers
Wedding Dress: Silk Bridal Boutique
Suits: Men's Wearhouse
Hair: Zion Hair Salon
Cufflinks (Etsy): Moonnstarts
Bridal jewelry: Hairpieces (Etsy: Luna and Stone Co., Flutter Designs); Necklace/Earrings (Etsy, Couture Bridal Studios); shoe clips (Flutter Designs)
Veil: L&T Couture Atelier
Rings: Bride's Wedding Band (Etsy, Pandoro Jewelry); Groom's Wedding Band (Manly Bands); Bride's Engagement Ring (LoveRingsDesign)
Erin + Curtus
Venue: Crispin Hill
Catering: Crispin Hill (Heather Tompkins)
Coordinator: Chelsey Madia
Bride's Dress: San Patrick Laelia
Bridal Boutique: The Lovely Bride
Bridesmaid Dresses: David's Bridal
DJ: DJ Duo Don & Moon
Florals: Foote Florals
Cake & Cupcakes: Barn-Wood Bouquets: Creative Cupcakes & Cakes
Ice cream: Seneca Farms
Makeup: Melissa Campbell
Hair: Angela Fantauzzo (Jackie O Salon)
Wine Favor: Hunt Country
Transportation: Keuka Taxi / Fingerlakes Transport
Photo/Video: Wonder in Adagio