Naomi & Steven's summer wedding was filled with so many details and treasured moments from beginning to end. Their love story is so beautiful, and we are so glad we got to capture it for them! These two were so excited to get married and continue their journey in love together. They are each other's best friends and admire each other so profoundly. As Naomi told us, "He makes everything better."
When picking the perfect venue, Naomi and Steven instantly thought of Ithaca Farmers Market! The two used to visit all the time when they were students at Cornell and had many dates there. When planning a wedding at the Farmers Market, you need to have an afternoon or evening wedding, since the market is booked with vendors in the morning. So for Naomi and Steven, we chose to have the ceremony closer to sunset to give plenty of time for portraits.
For their summer wedding, they wanted to incorporate their love of travel with Naomi's favorite color – purple! The inspiration started with Naomi's stunning sapphire ring. Their bridesmaids wore chiffon gowns in various shades of purple, and they carried flowers filled with roses, hydrangeas, dahlias, and wildflowers.
Sustainable Wedding Details
It was important for this couple to pick sustainable and eco-friendly vendors. They chose Business Is Blooming, a florist who focuses on all sustainably farmed flowers for their flowers. Many of the blooms they use are regionally grown! Additionally, their planner was Pixie Designs, an eco-conscious team focused on creating gorgeous and sustainable events.
They chose Cornell's campus for their first look, which provides such a gorgeous backdrop. The campus sits up on the hill, overlooking downtown Ithaca and Cayuga lake. And with the old architecture, there are so many unique spots. As a couple, they are big Lord of the Rings fans, and Cornell certainly feels like a medieval world!
Before going to Ithaca Farmer's Market for the wedding, we stopped at Ithaca Falls for some incredible portraits! This waterfall is just steps away from the road but feels very secluded. It is one of our favorite spots for bride and groom portraits in Ithaca since you get an iconic waterfall as your backdrop without hiking to it. So you can easily go in your wedding gown!
Summer Wedding at Ithaca Farmers Market
They chose to have an unplugged ceremony, which is our favorite. This is when guests are asked to put away their phones and cameras and just focus on this moment with the couple. They chose to get married on the dock overlooking Cayuga Lake for their ceremony. This is such an intimate spot since you are tucked away at the edge of the venue, overlooking the scenic landscape. They did a coin exchange during their ceremony to tie in their love to travel. The coins they used were ones they collected together over the years.
The travel theme carried throughout the reception. Guests were greeted with a map painted in purple watercolor, with each table named after a different country they have visited together. The bride and groom even had luggage tags as their napkin rings! Ithaca Farmers Market is a rustic indoor/outdoor venue close to downtown Ithaca. Their Pavillion hosts incredible markets and has plenty of space for weddings with up to 300 guests! The high wooden ceilings are draped with cafe lights for the perfect evening glow.
For Naomi and Steven, their wedding day was filled with so much joy and laughter and an incredible couple starting their life together. Your wedding day is about the two of you and how you got to that place. The more YOU that you put into it, the more beautiful and special it is! As you start to plan your wedding in the Finger Lakes, reach out! We would love to learn more about your amazing day.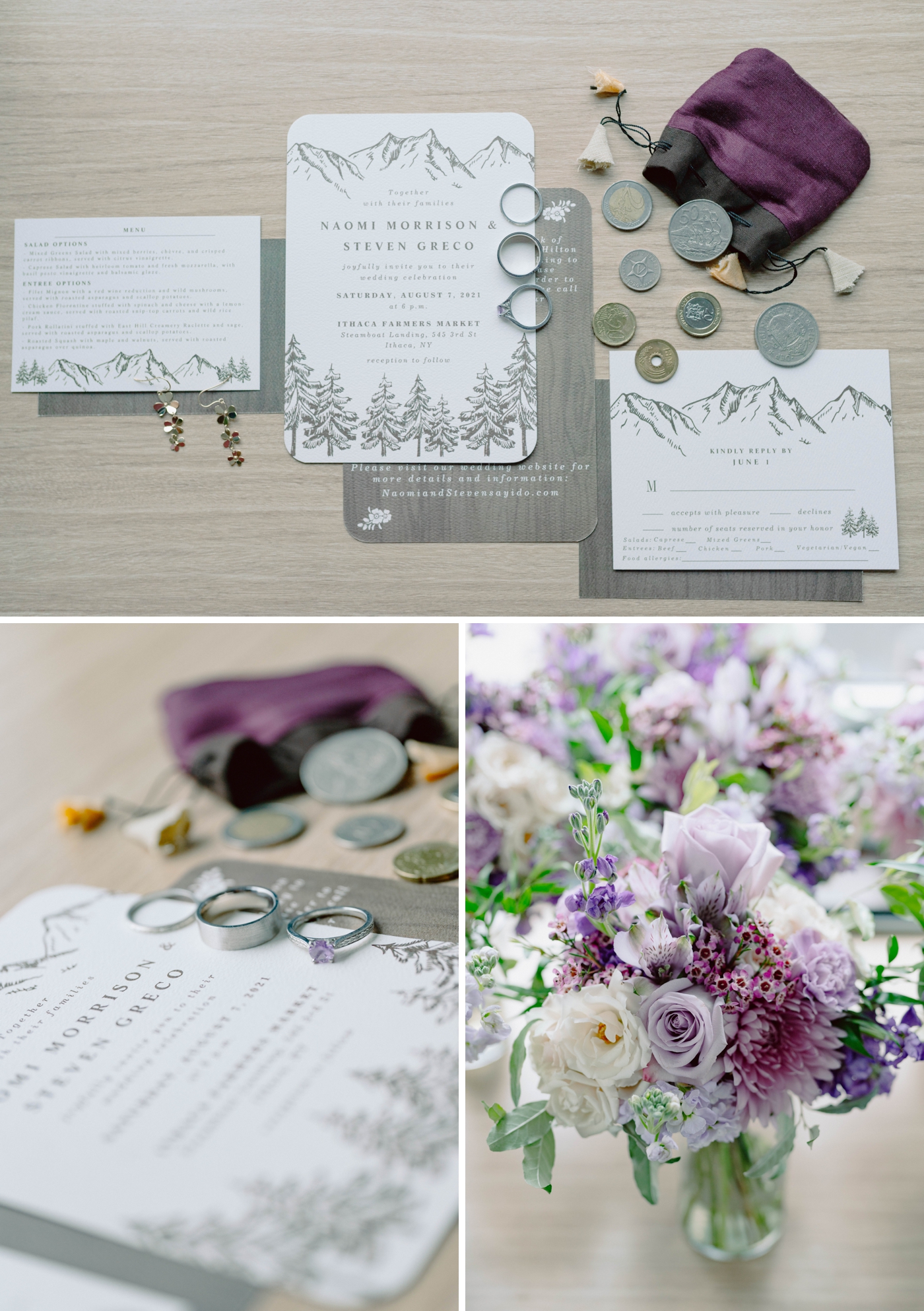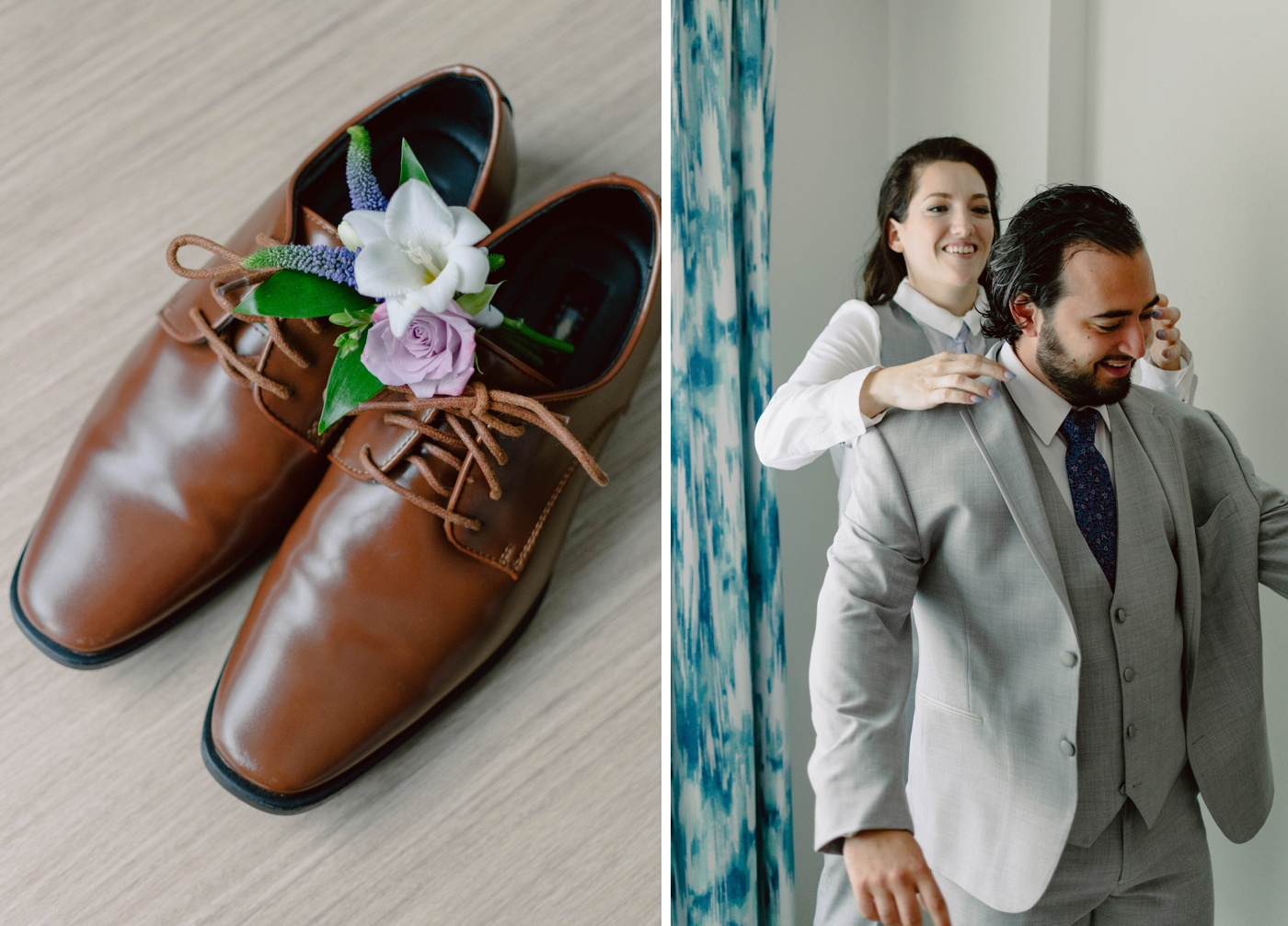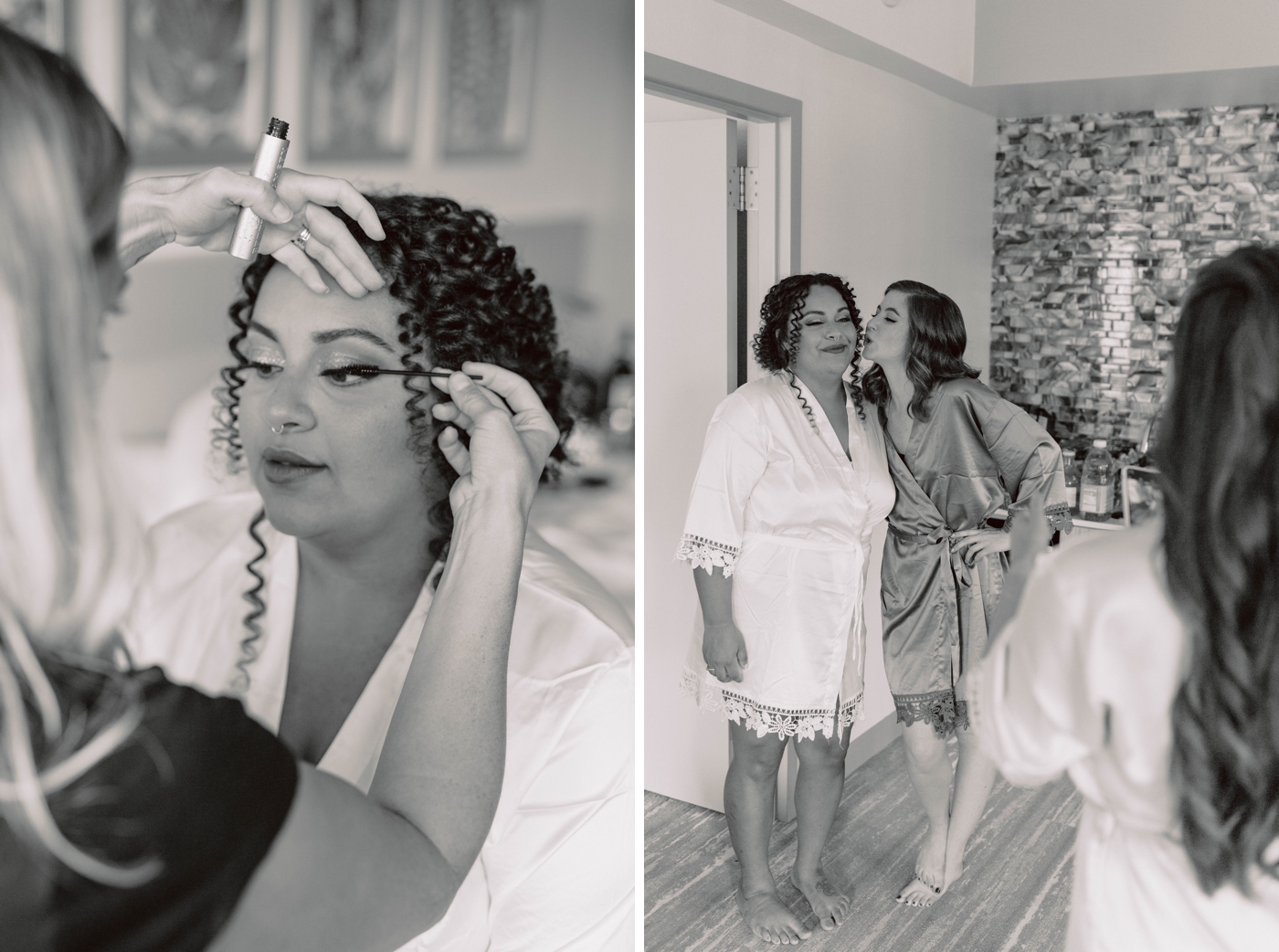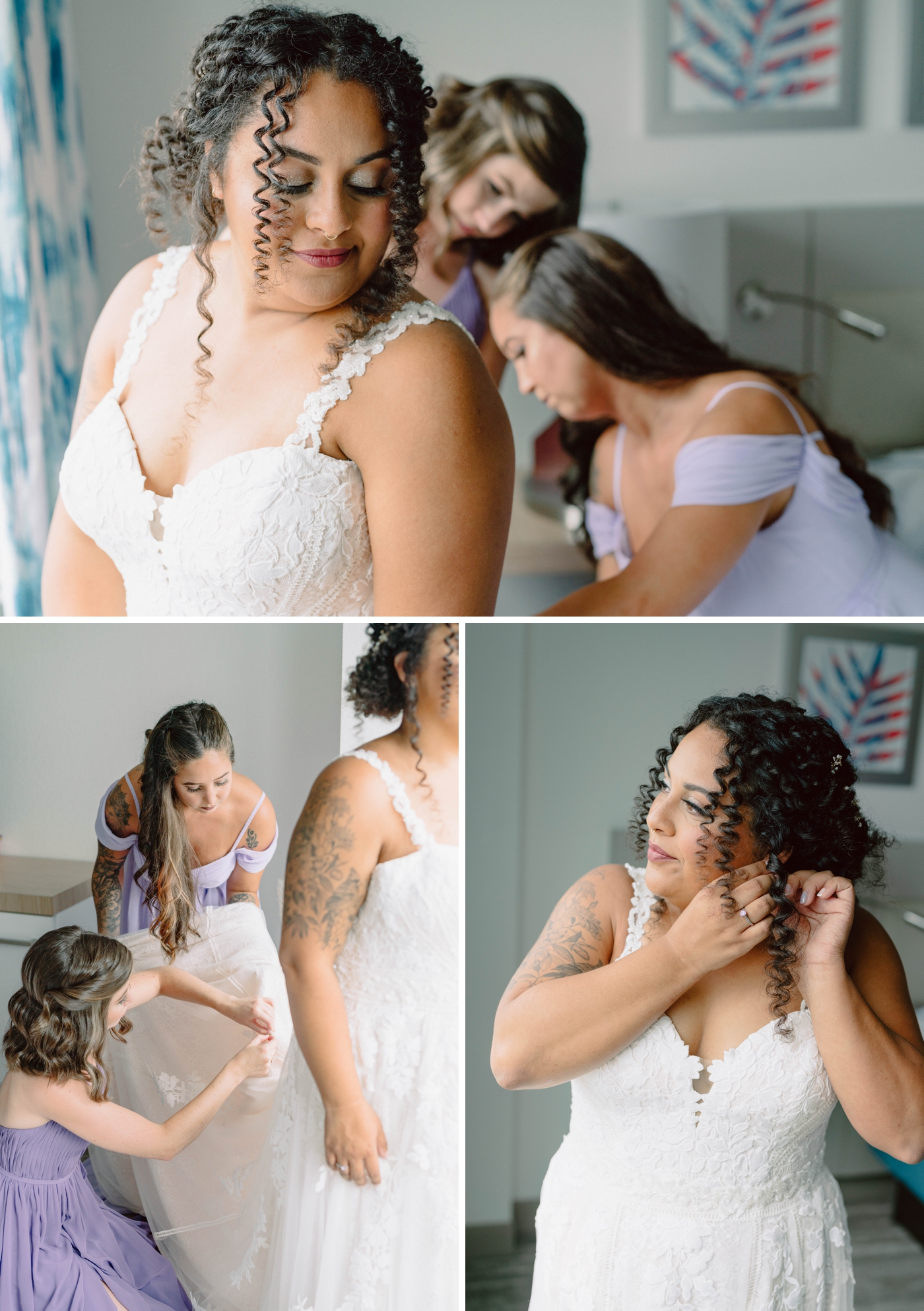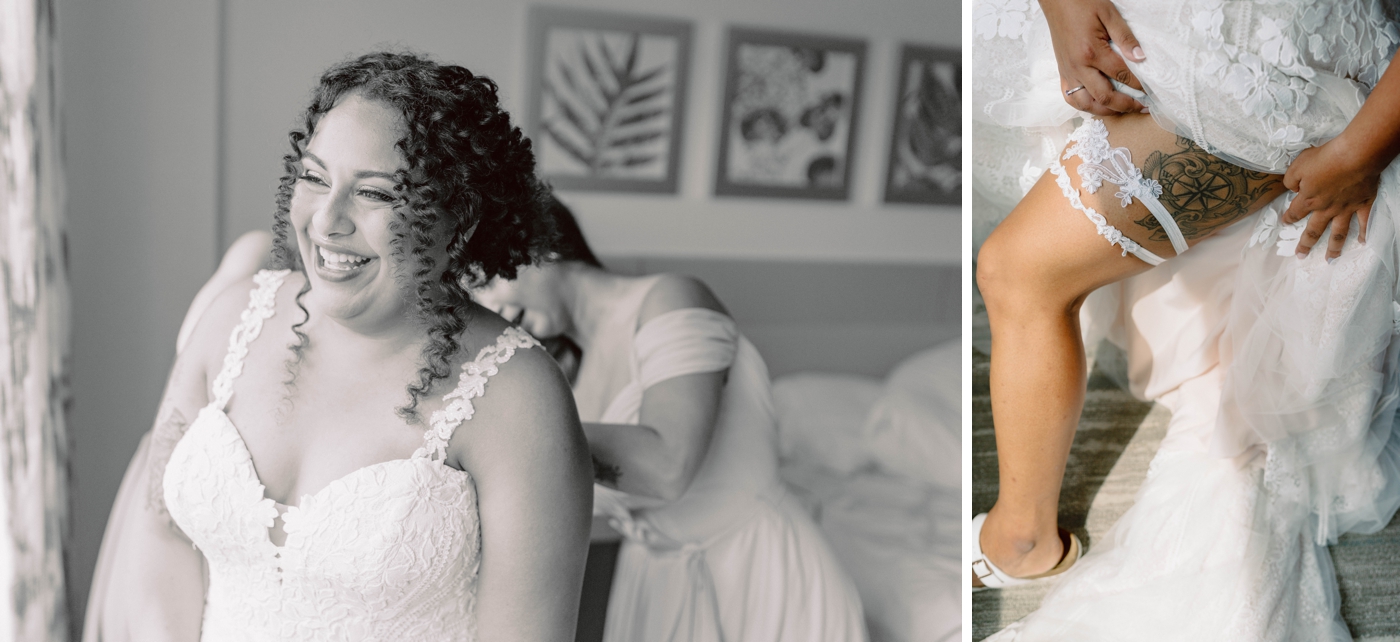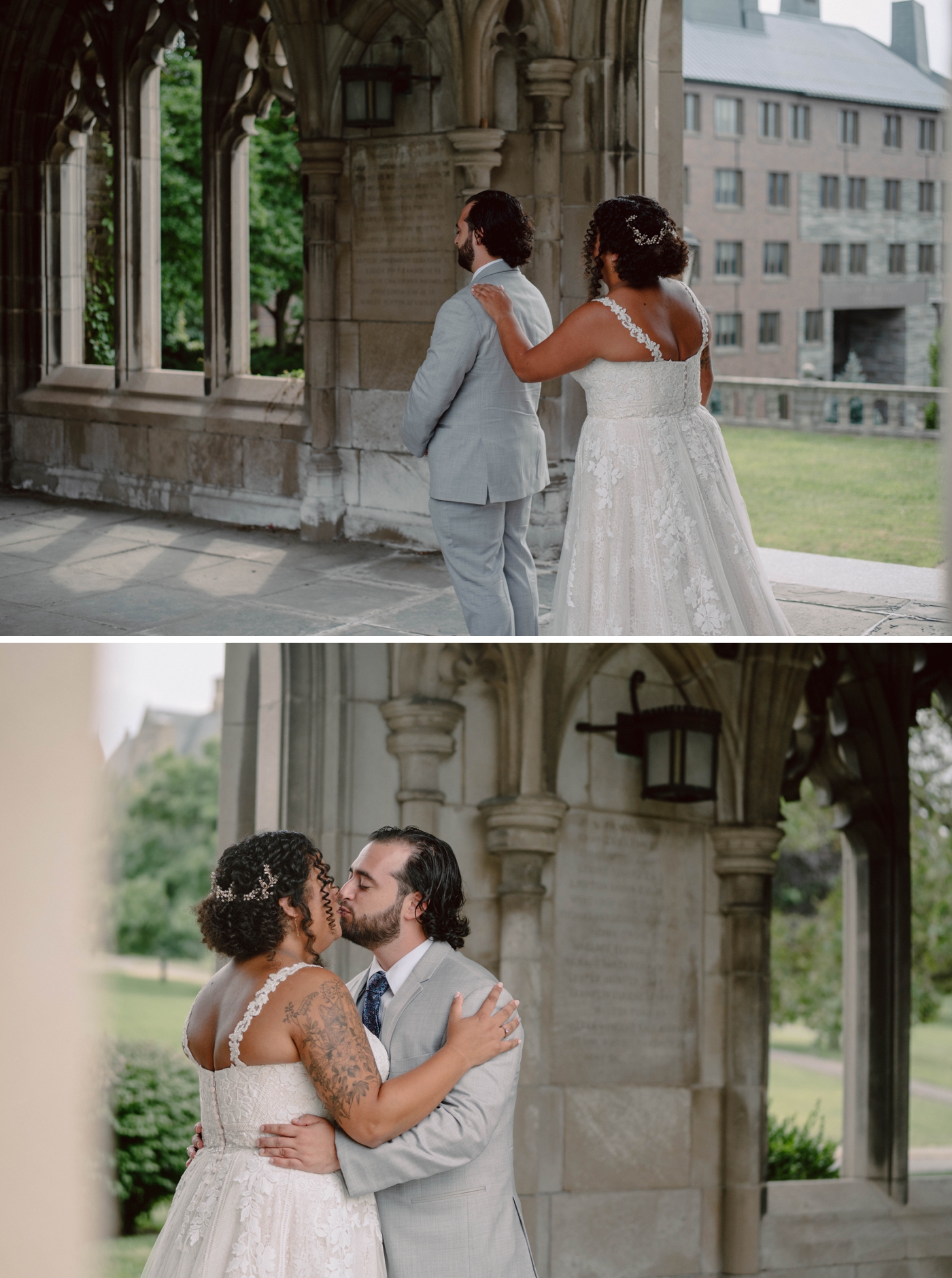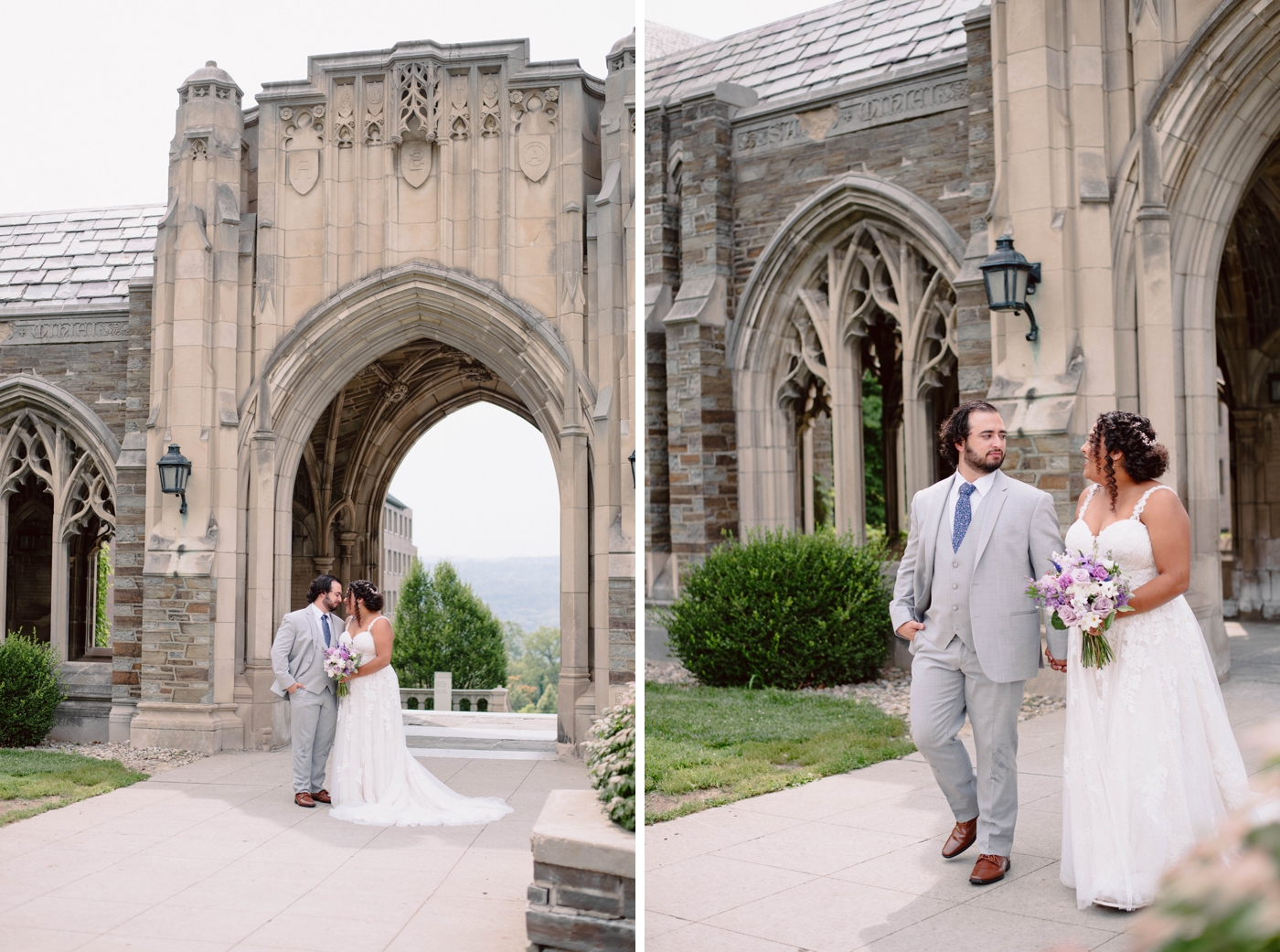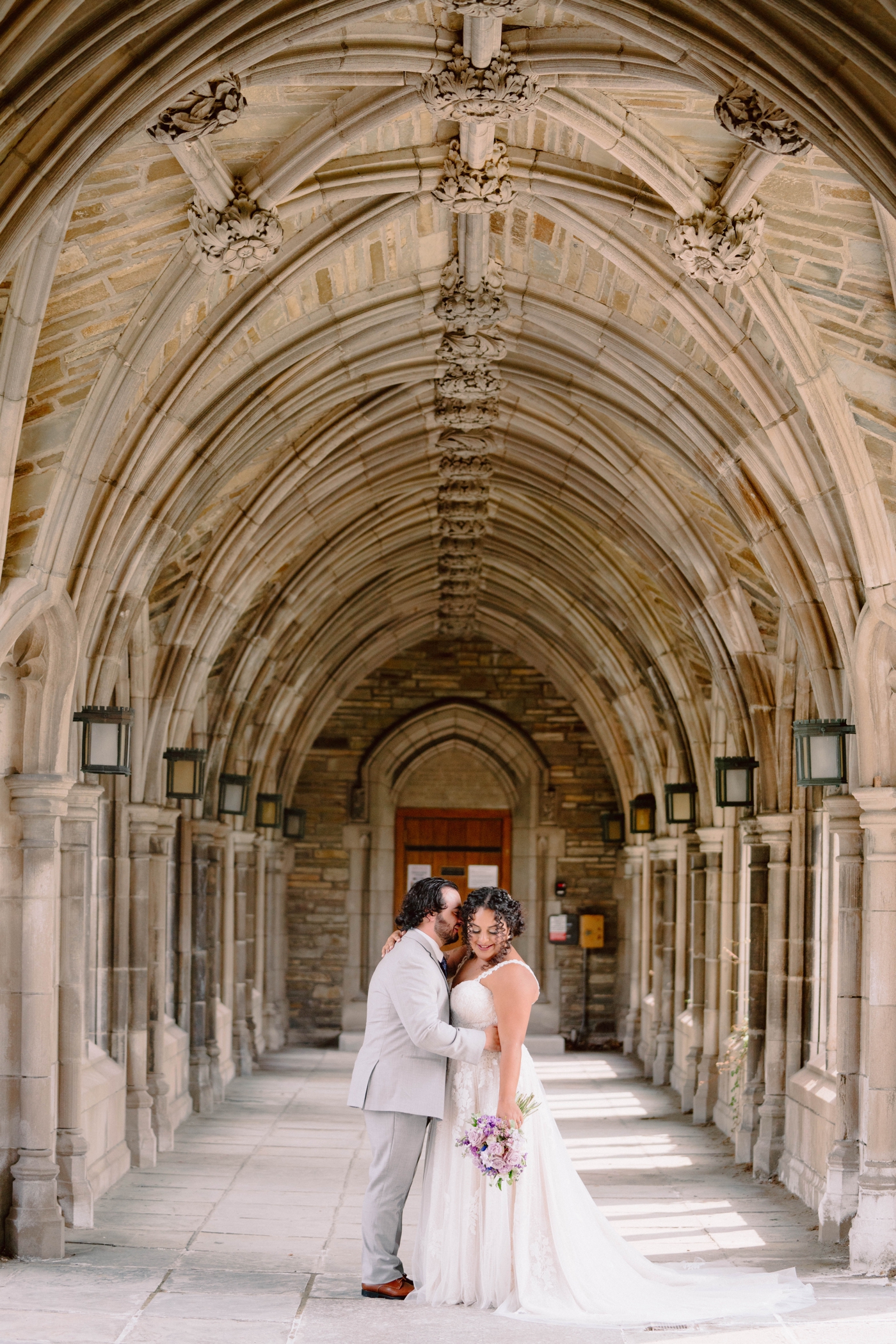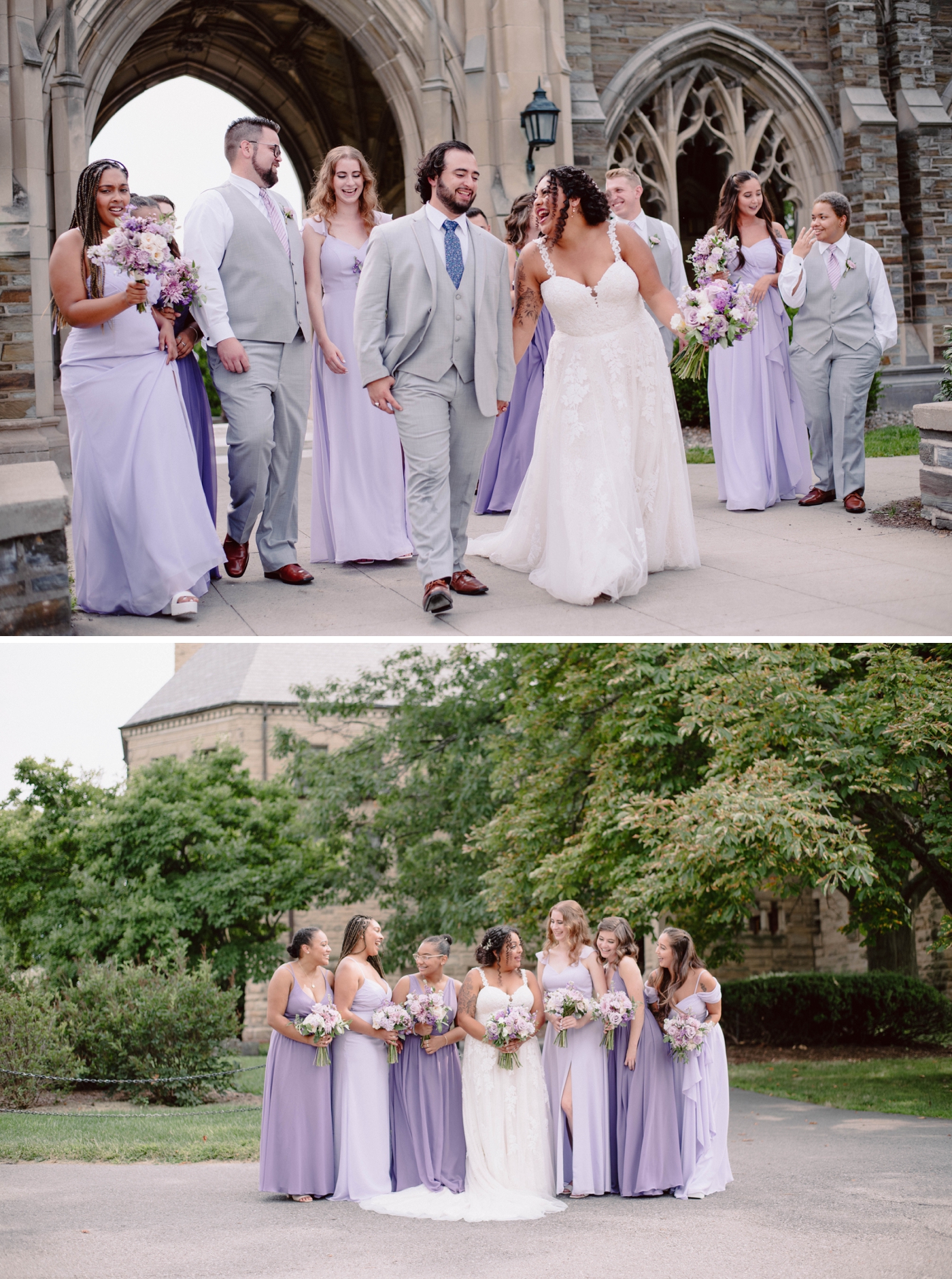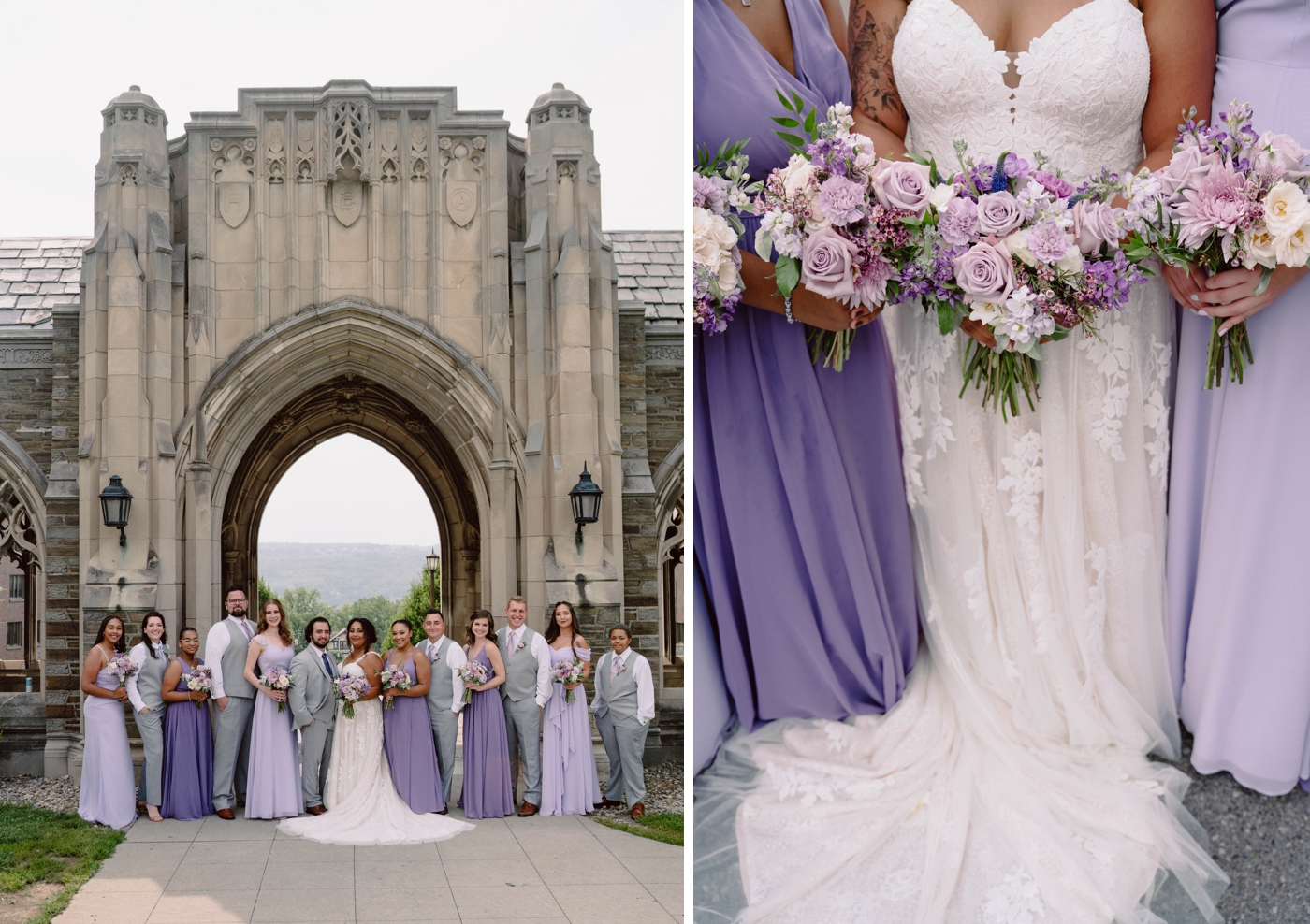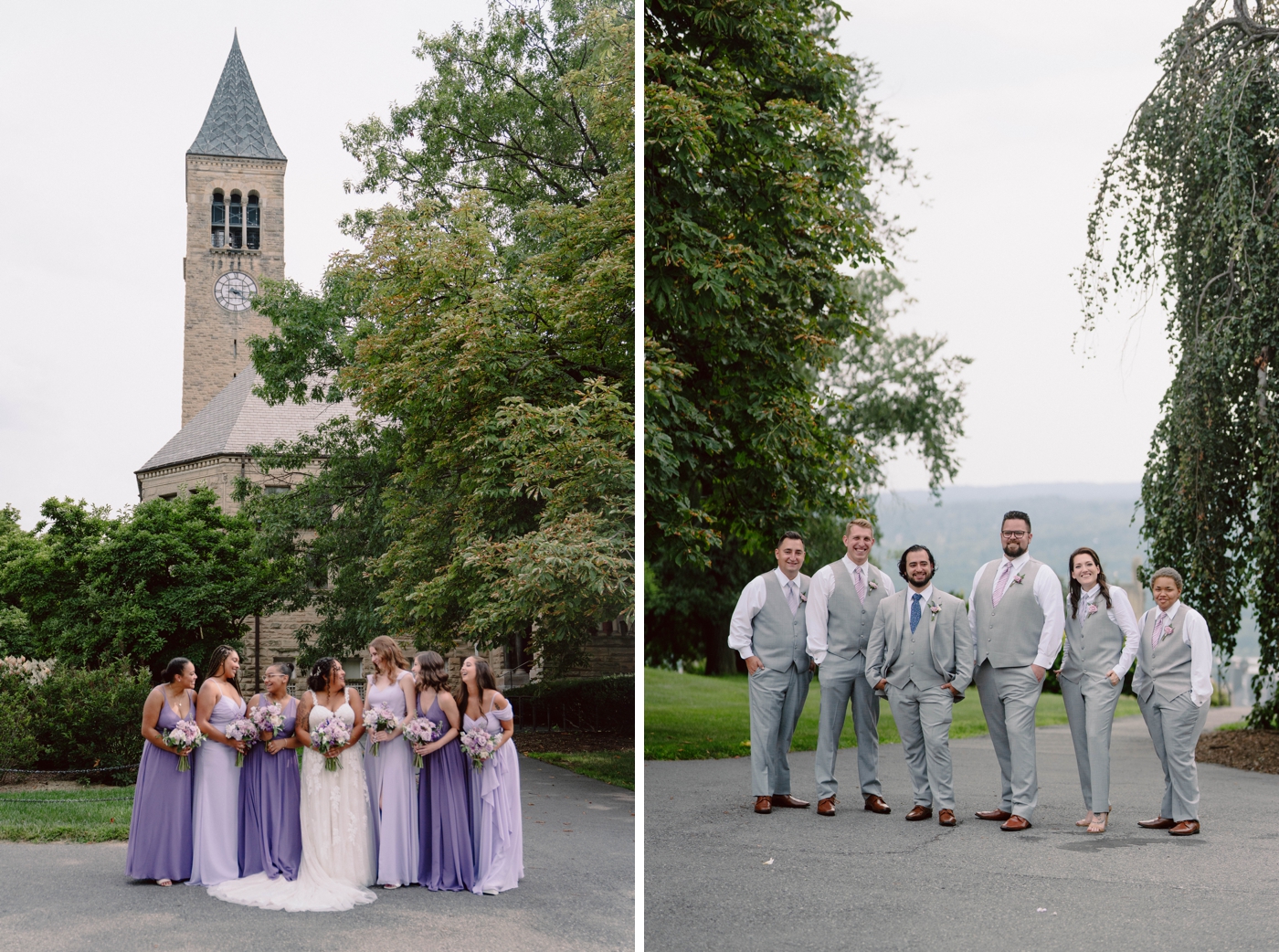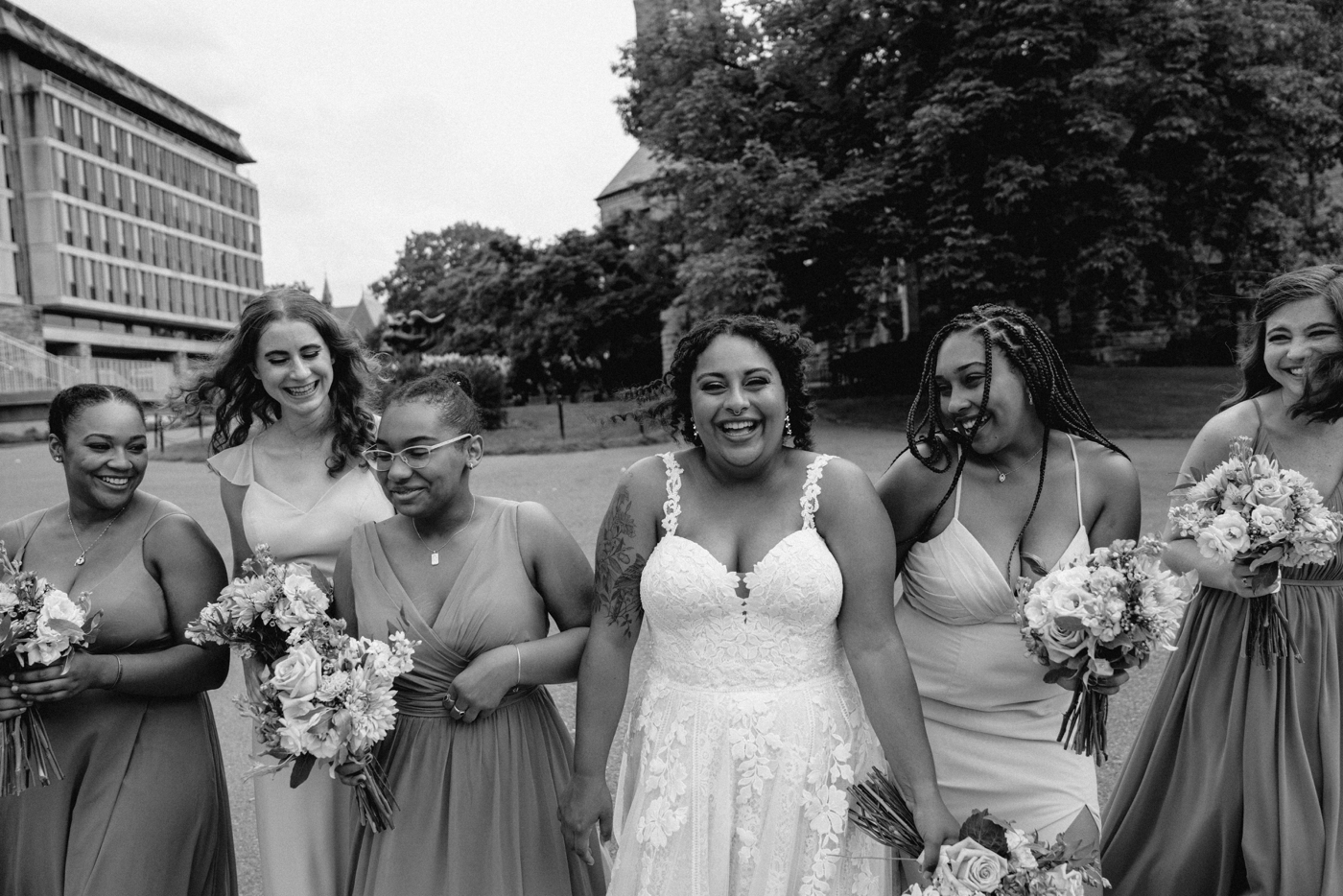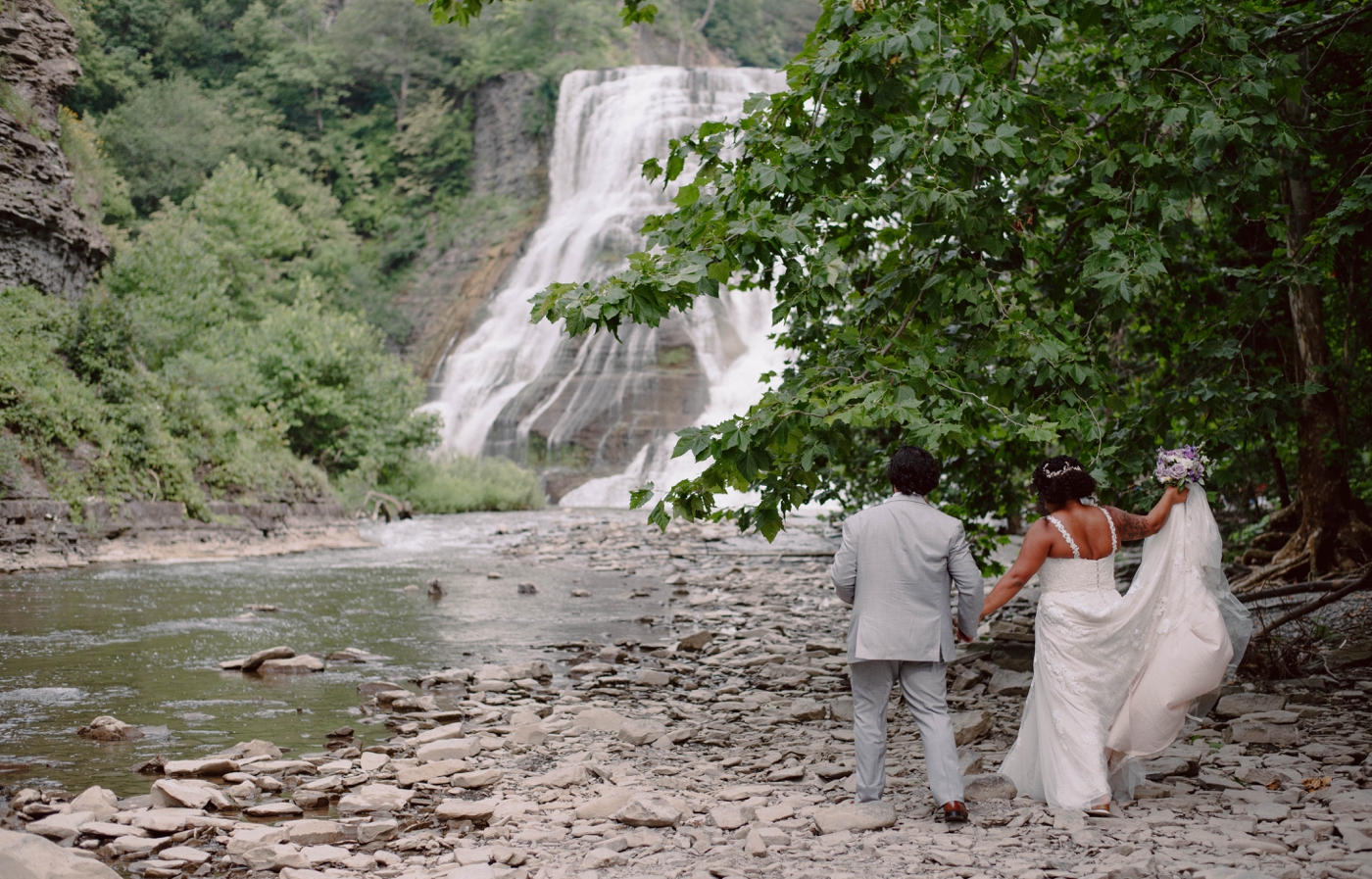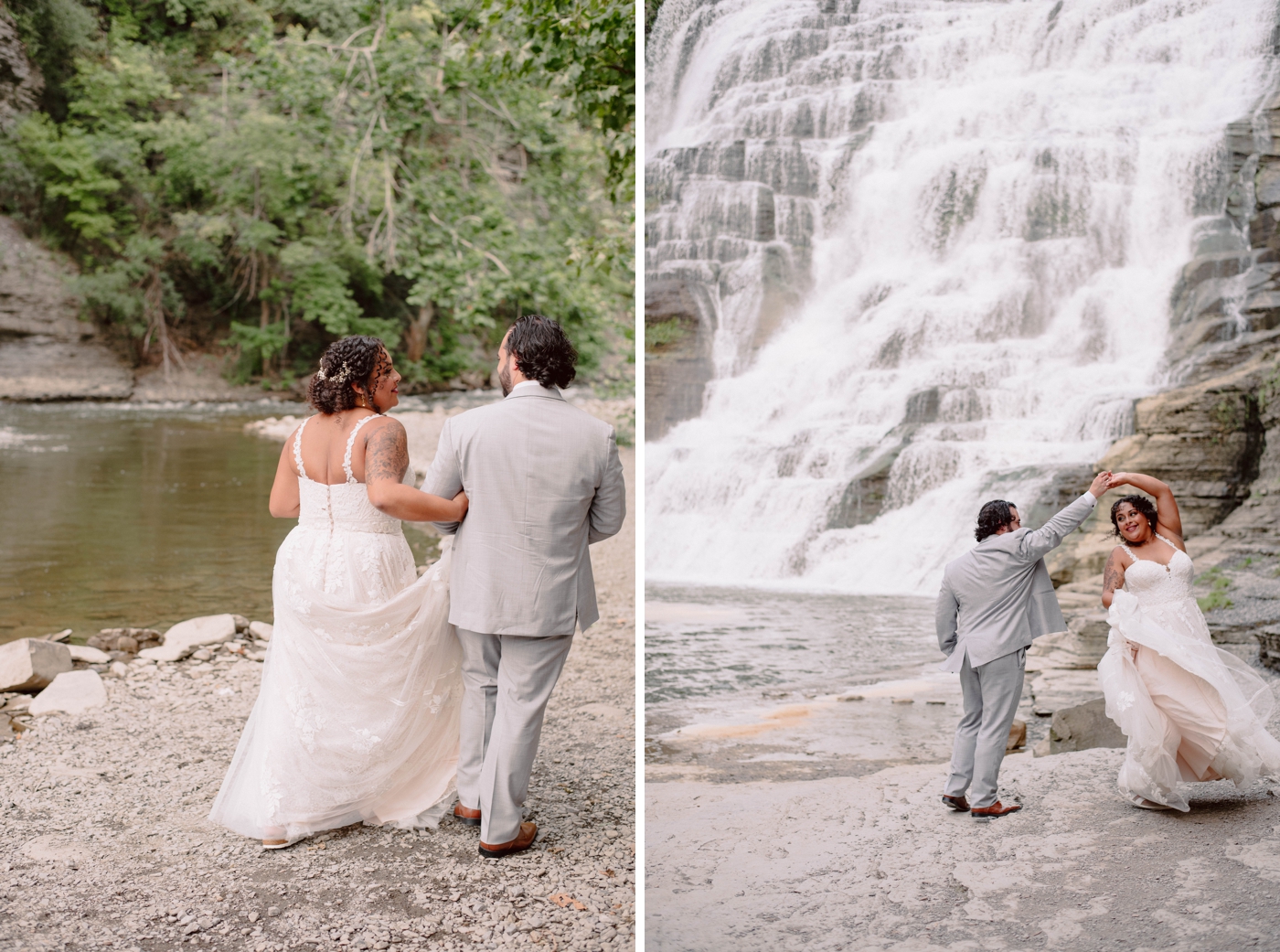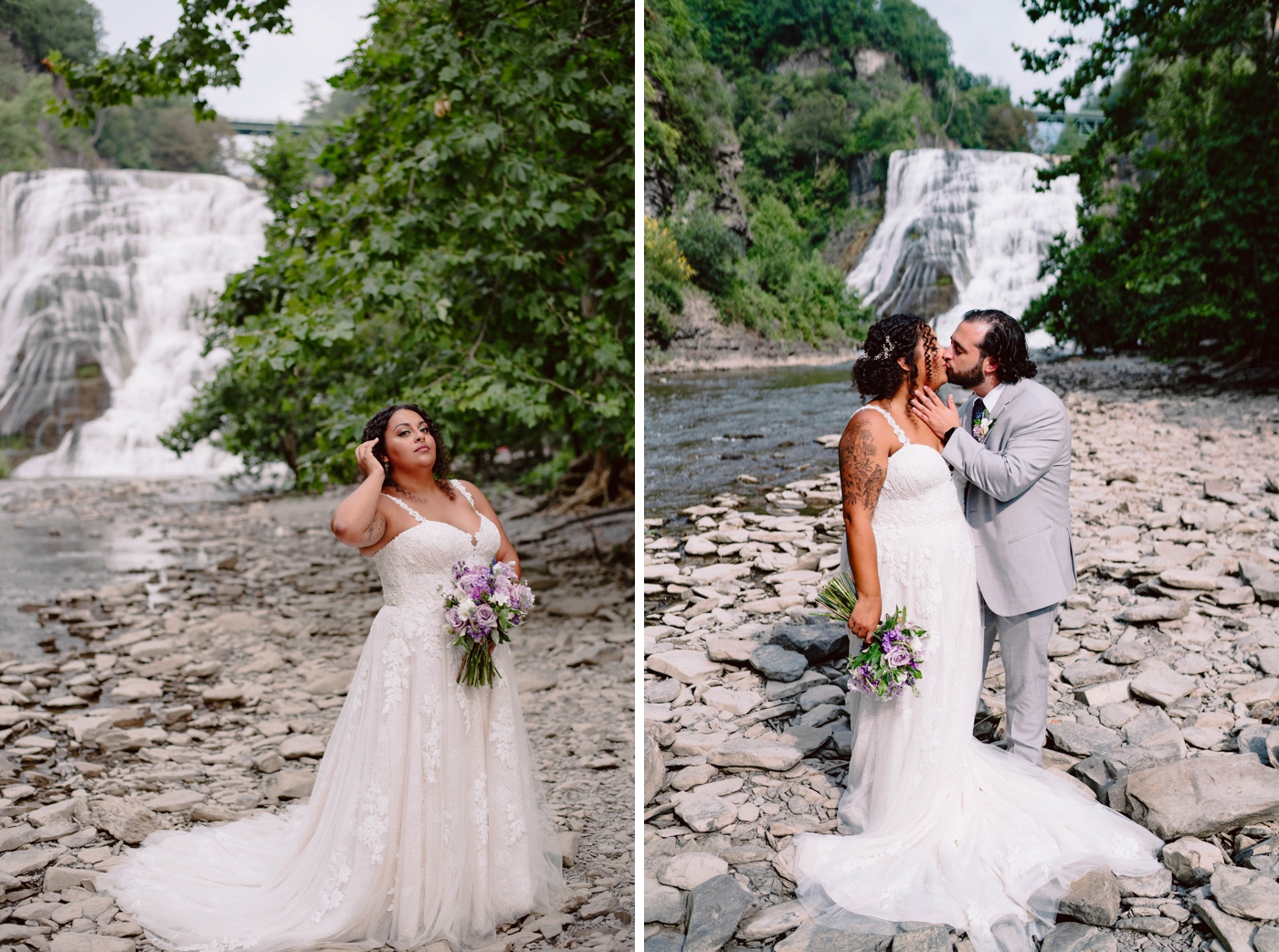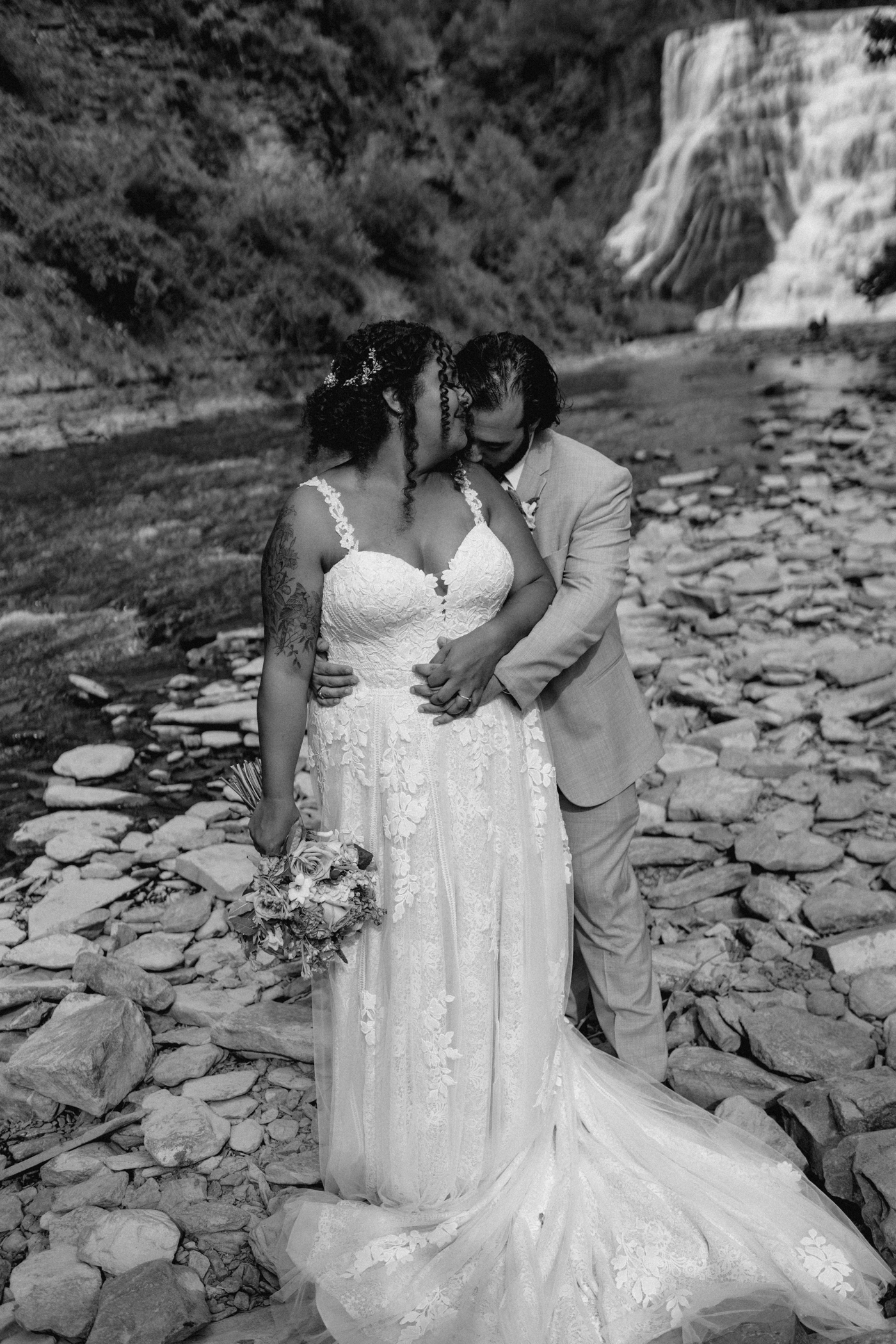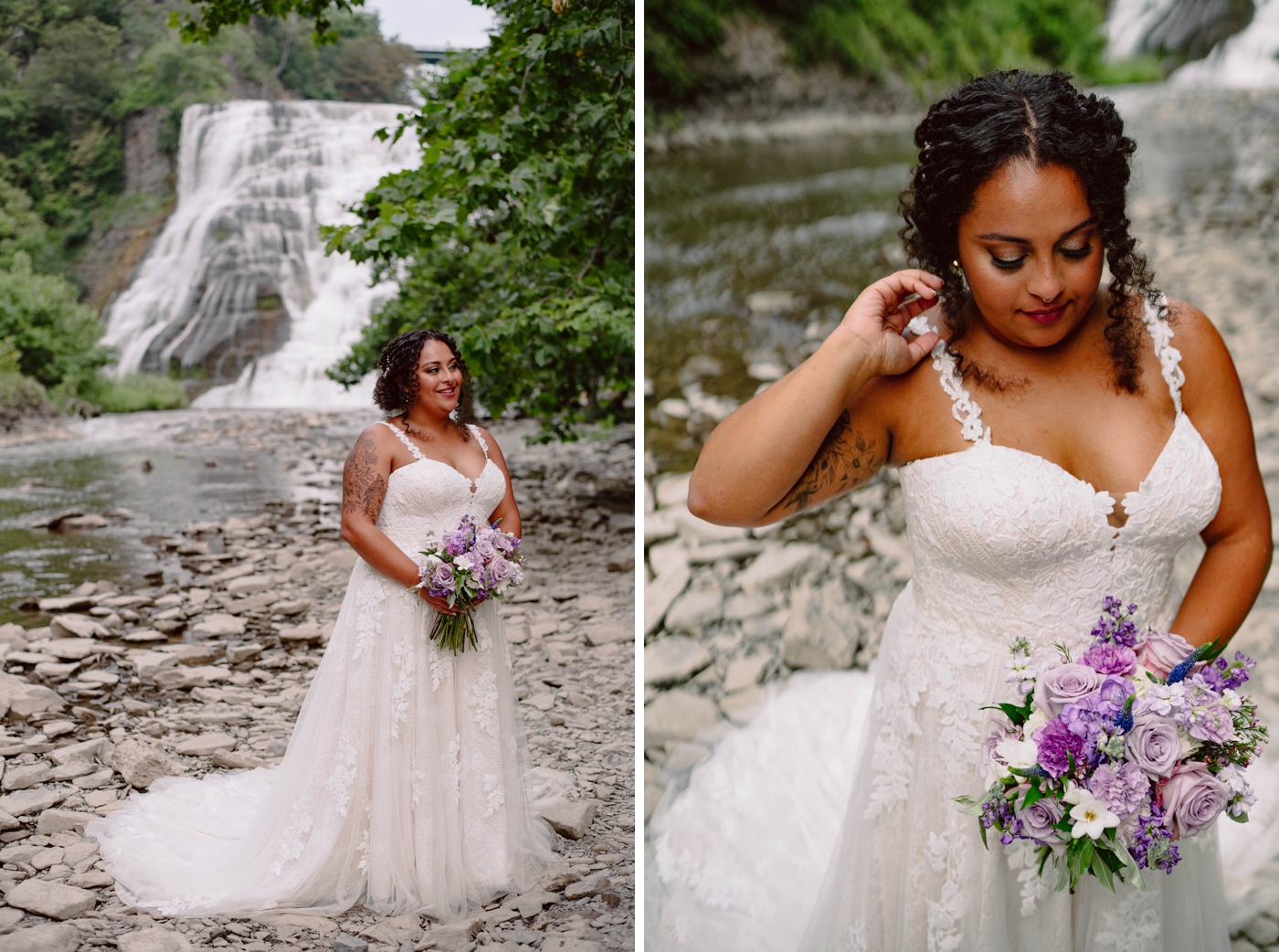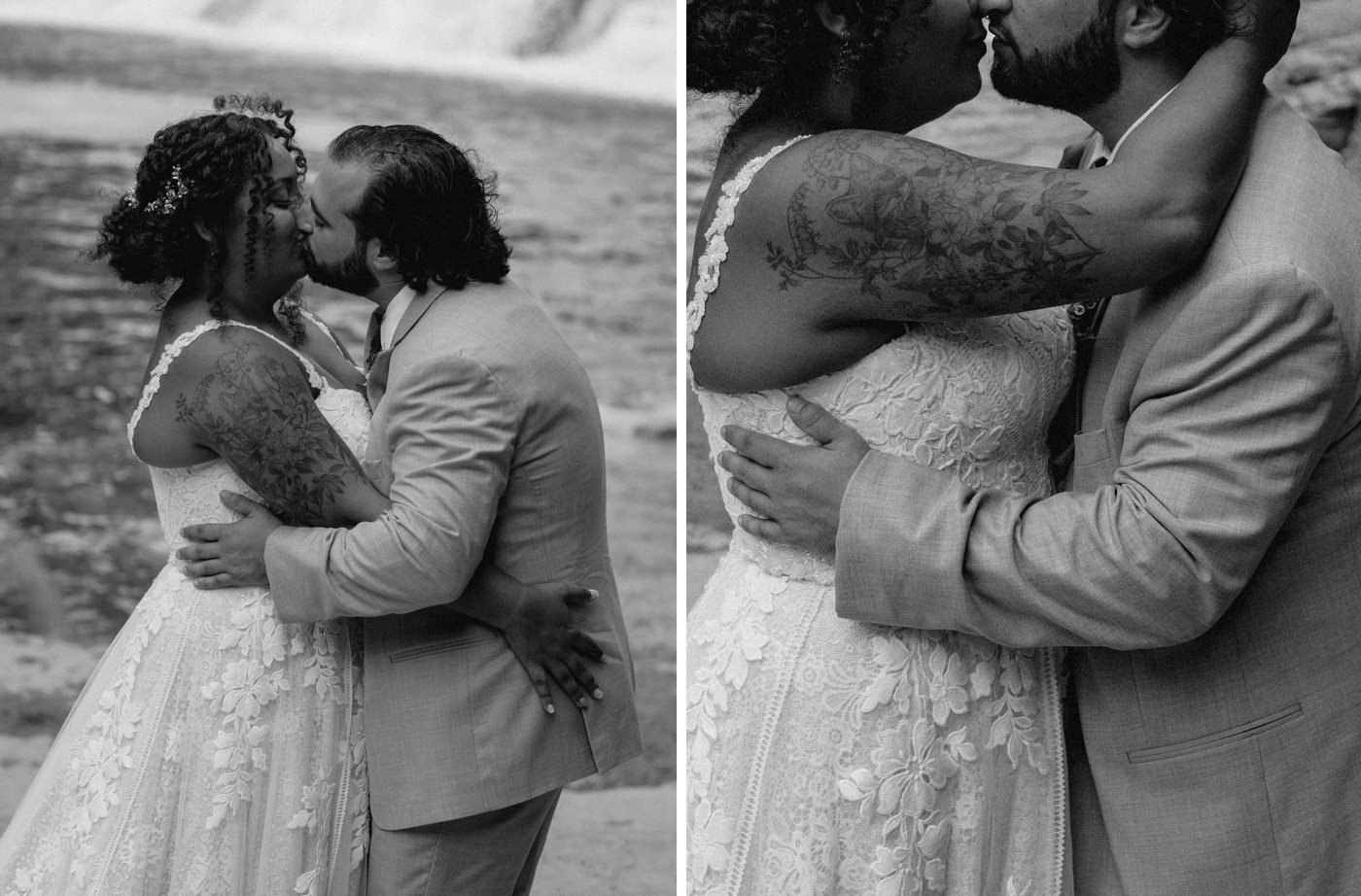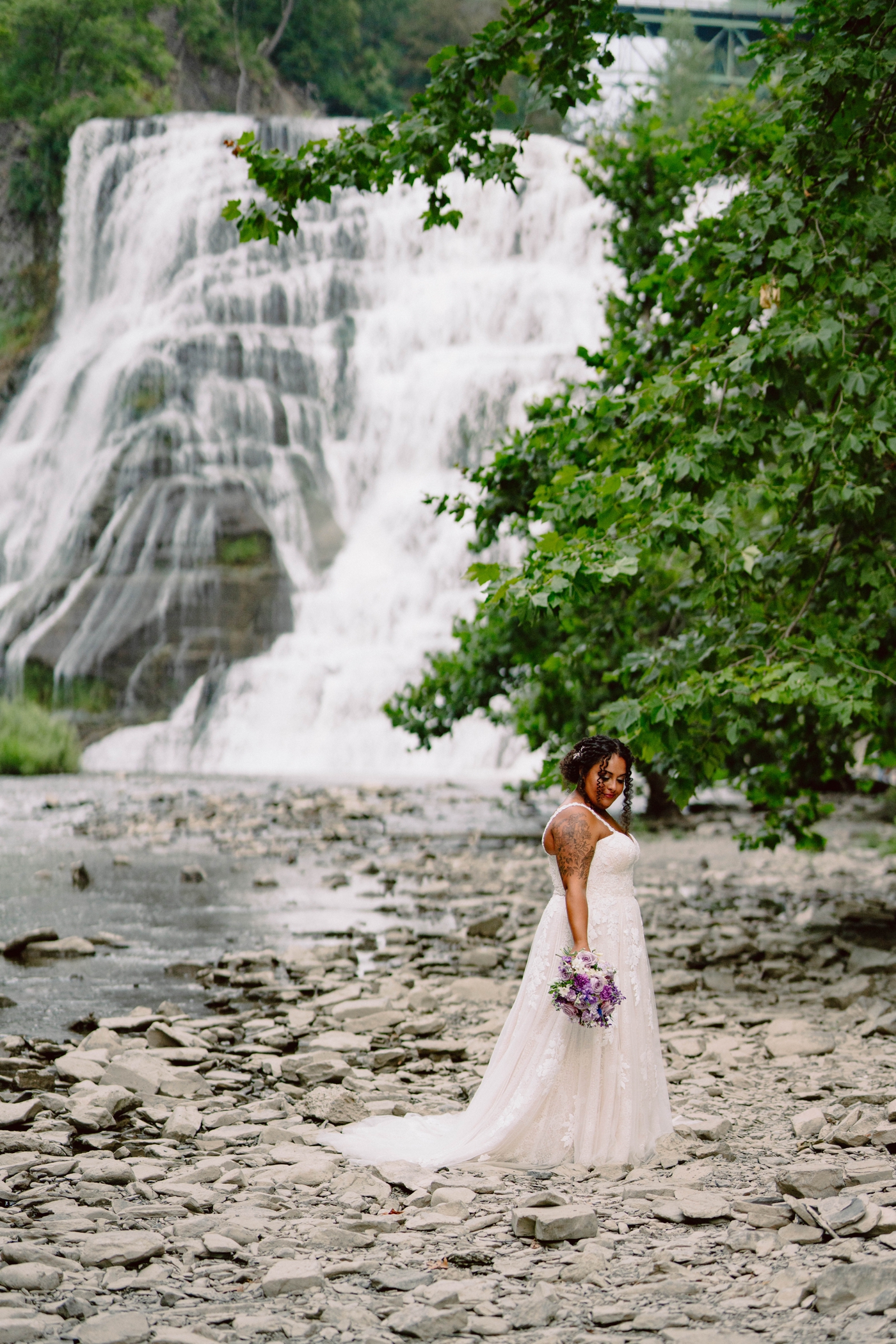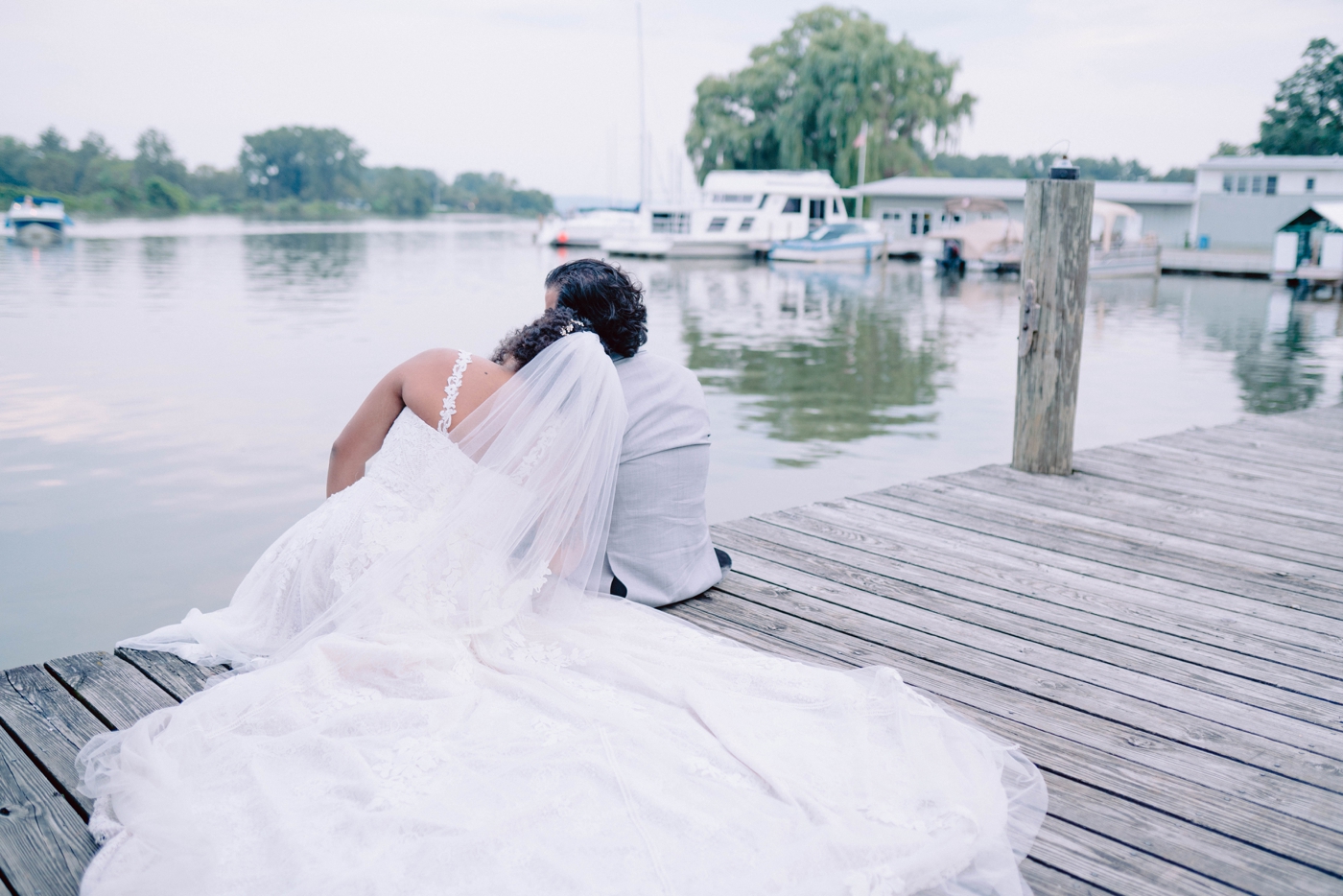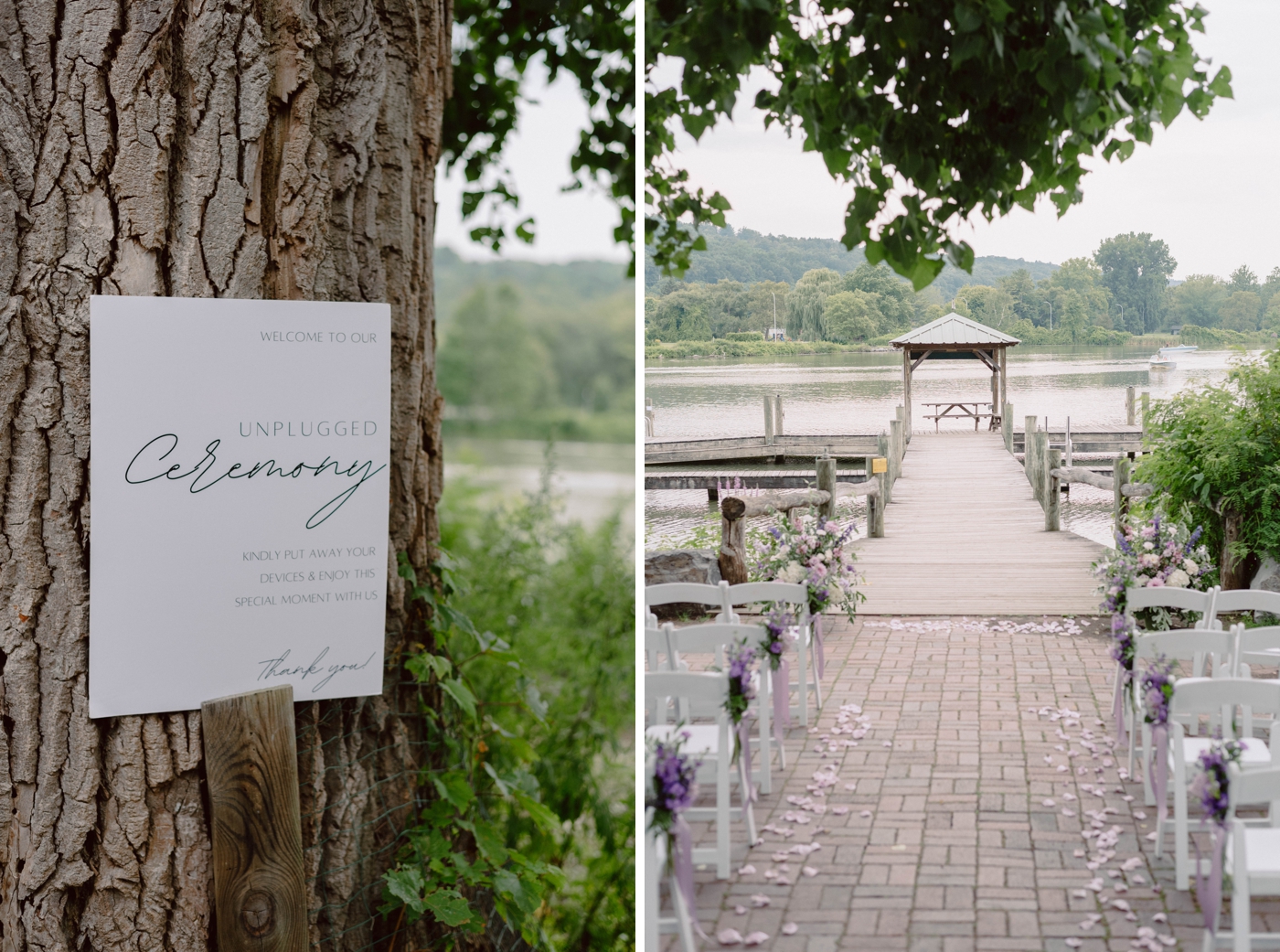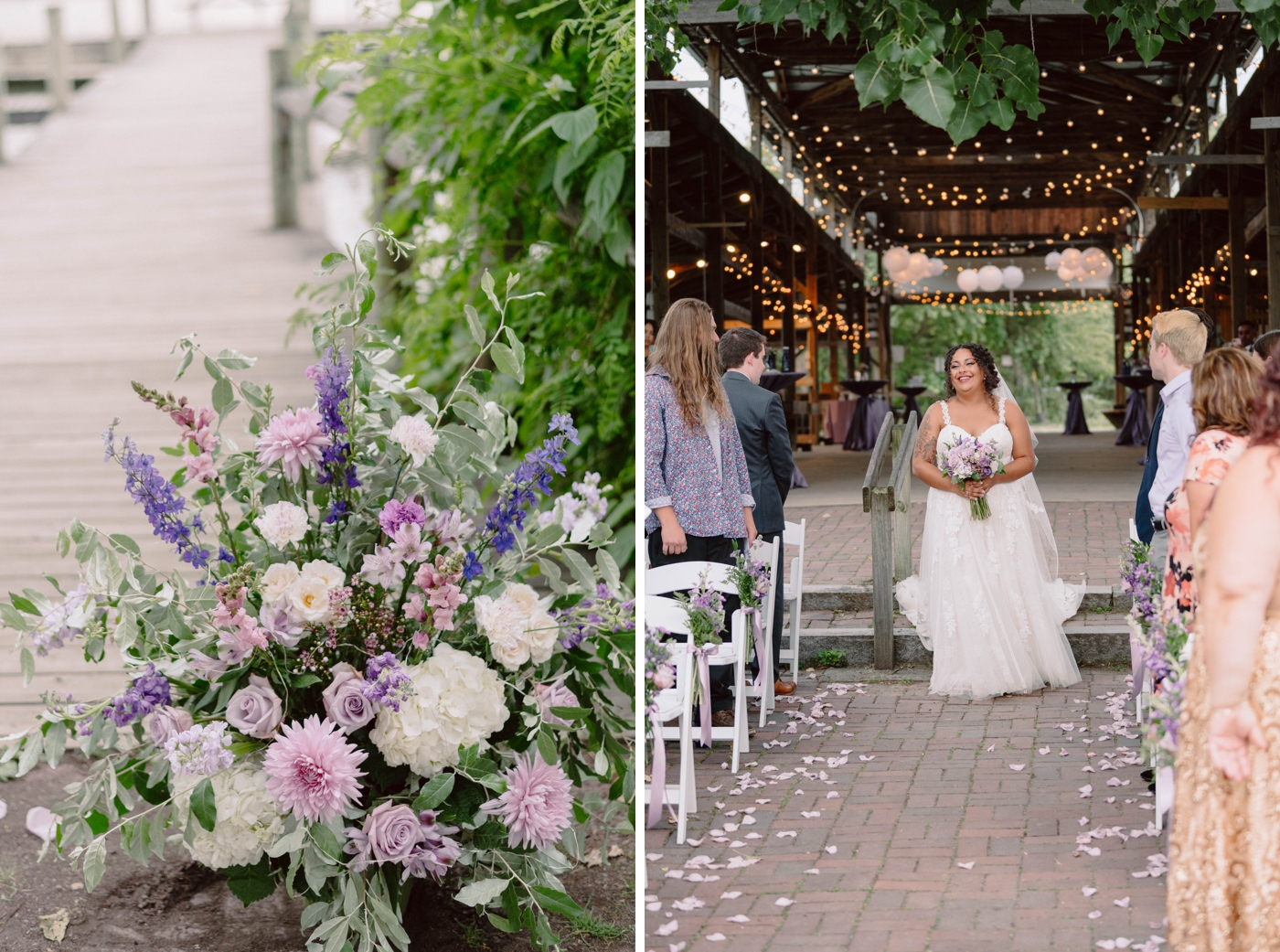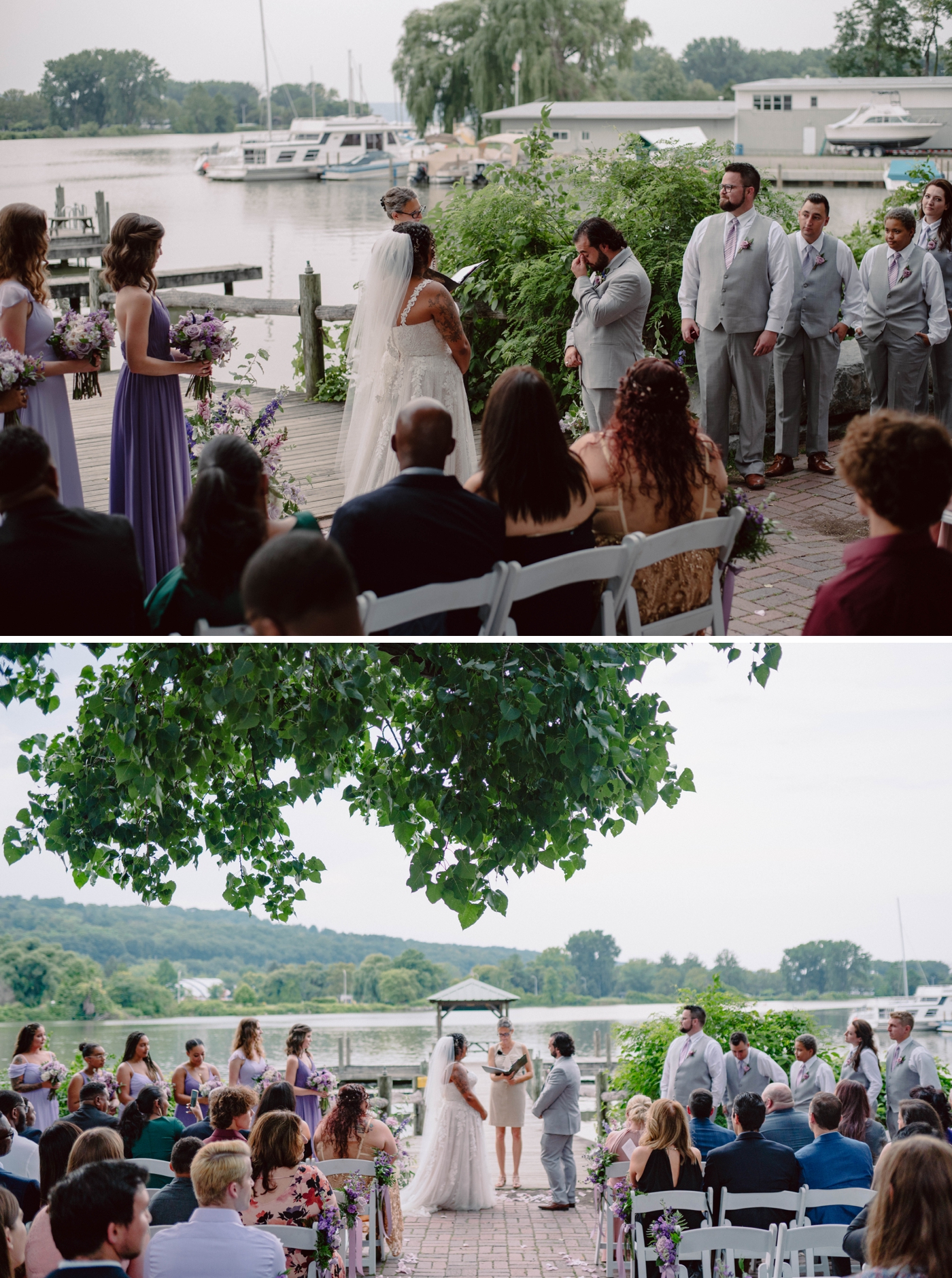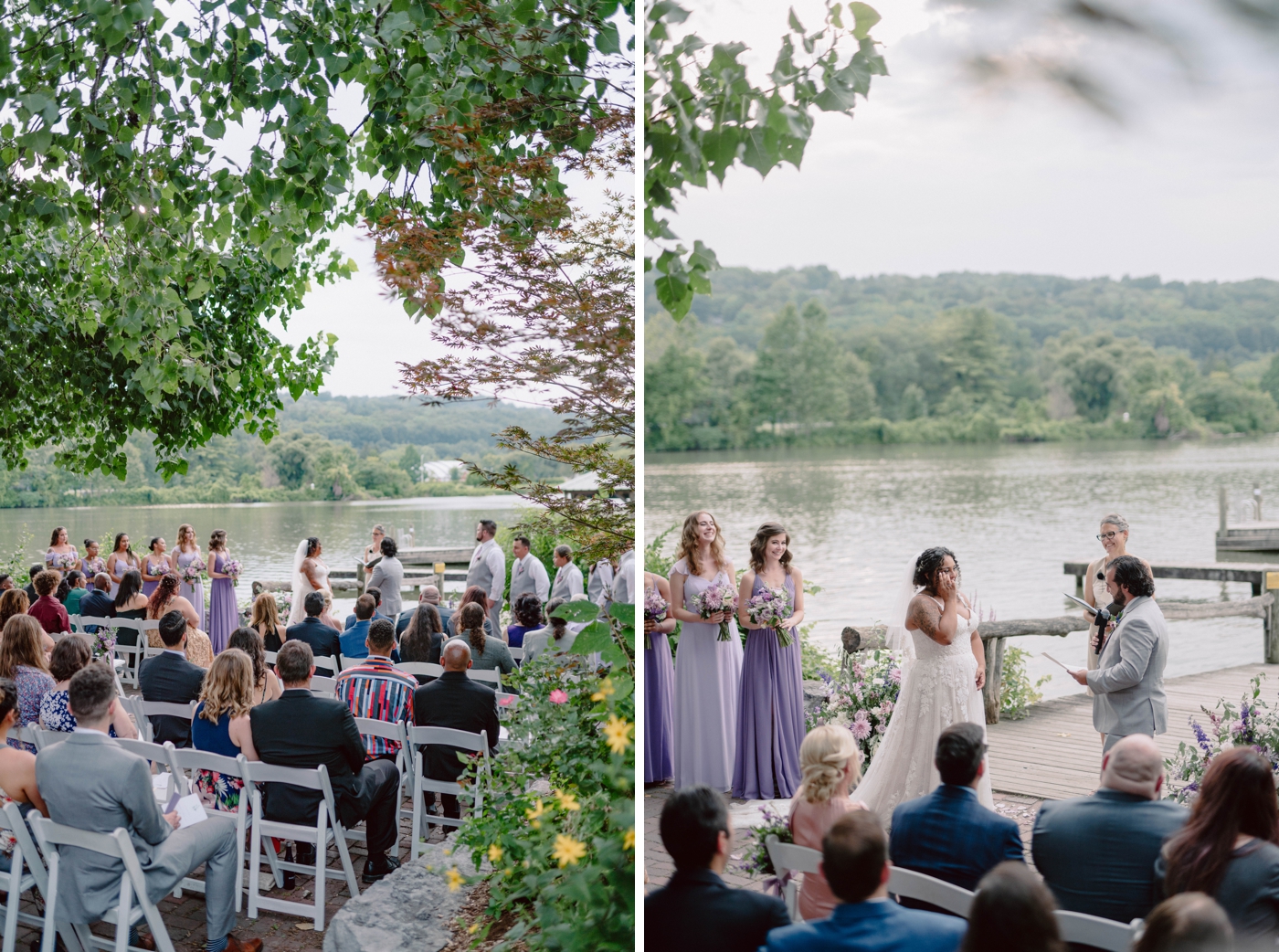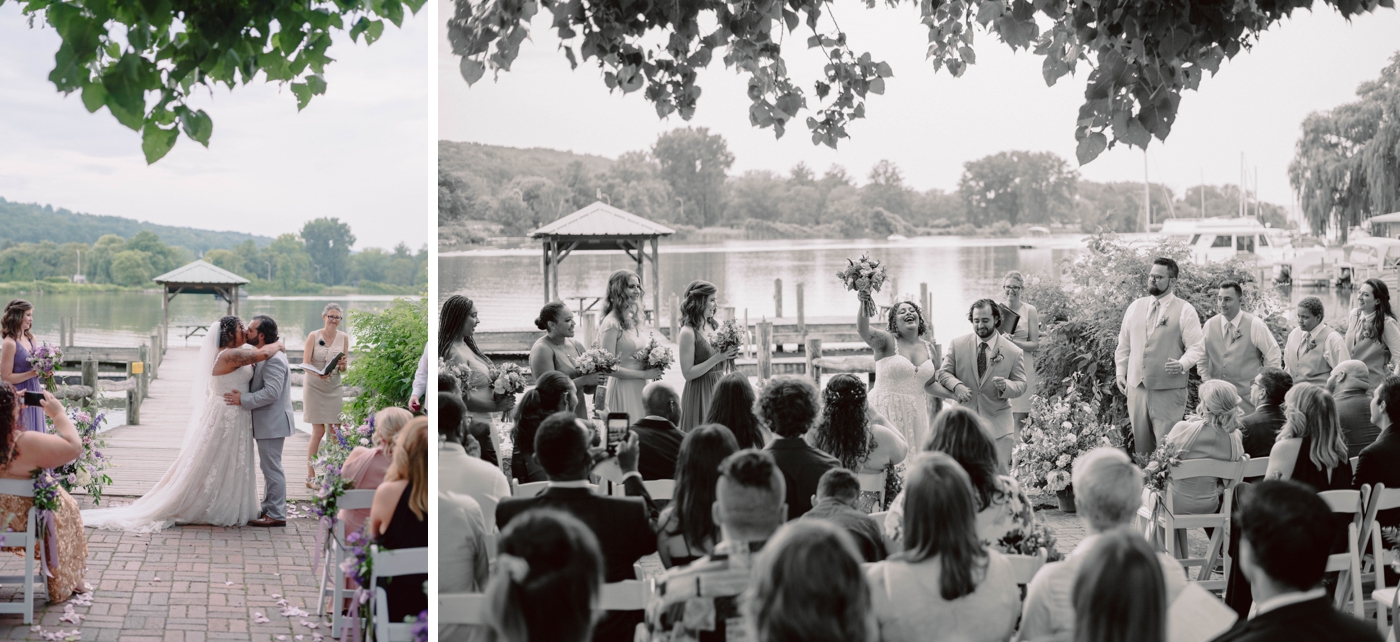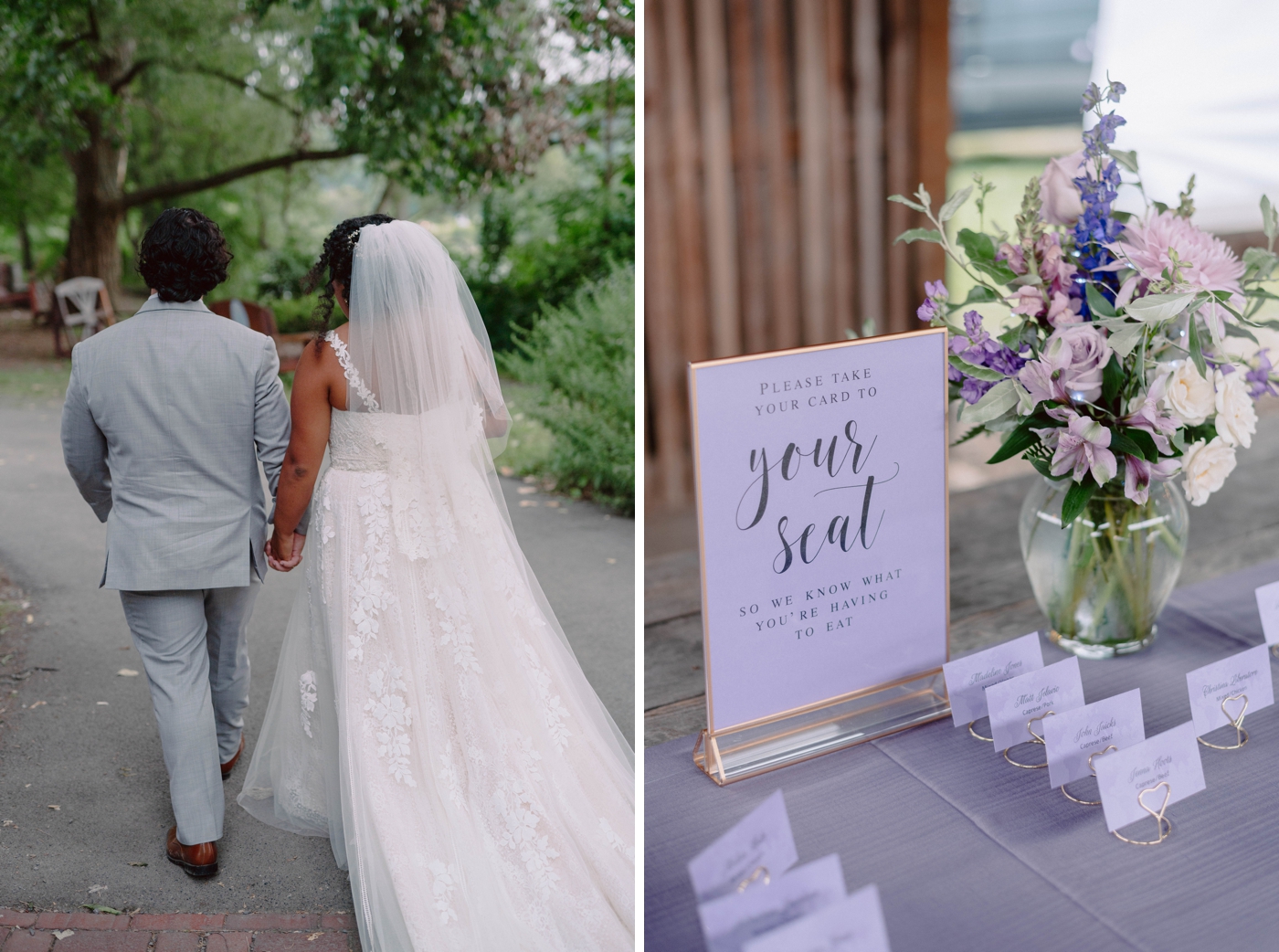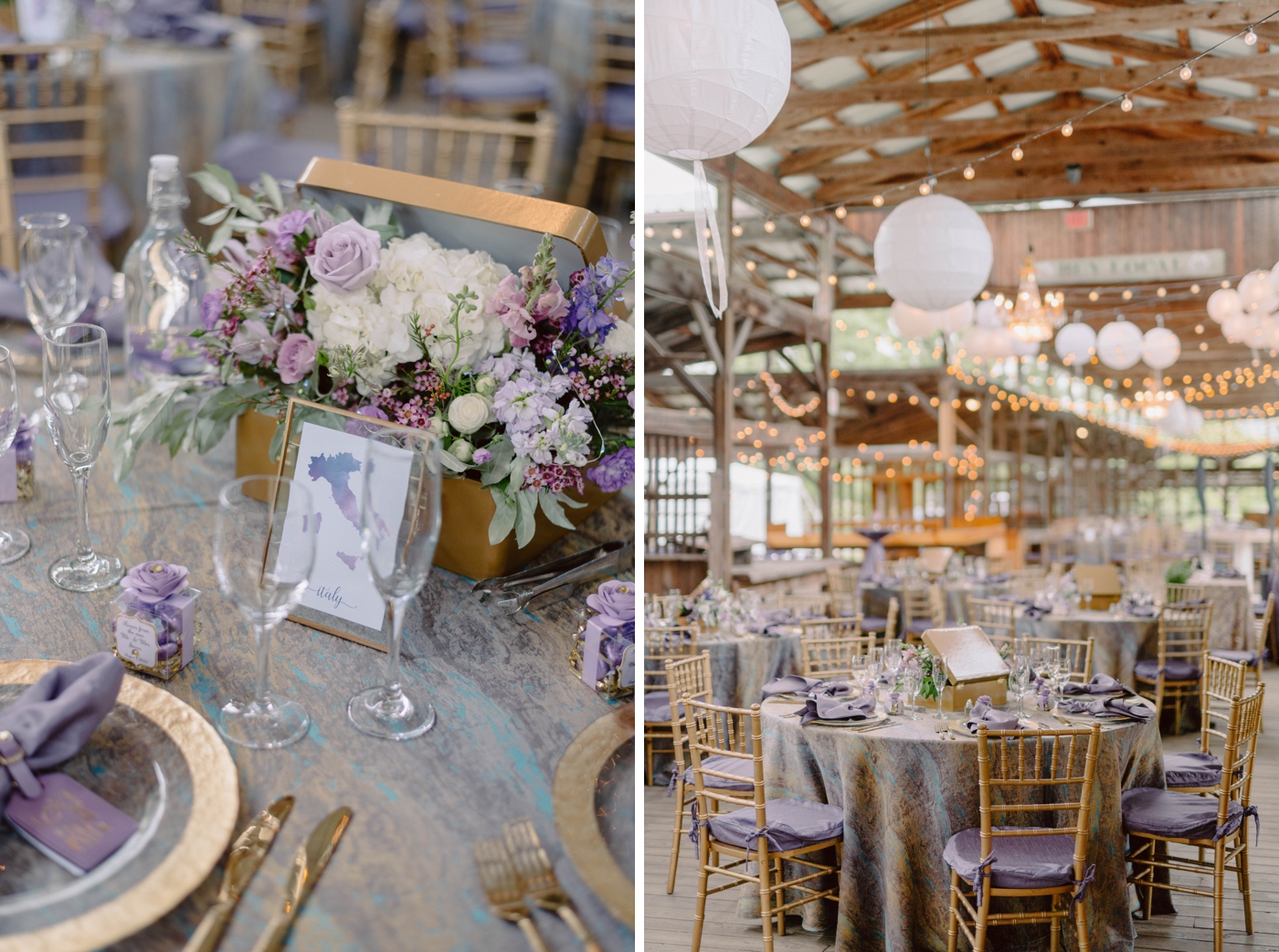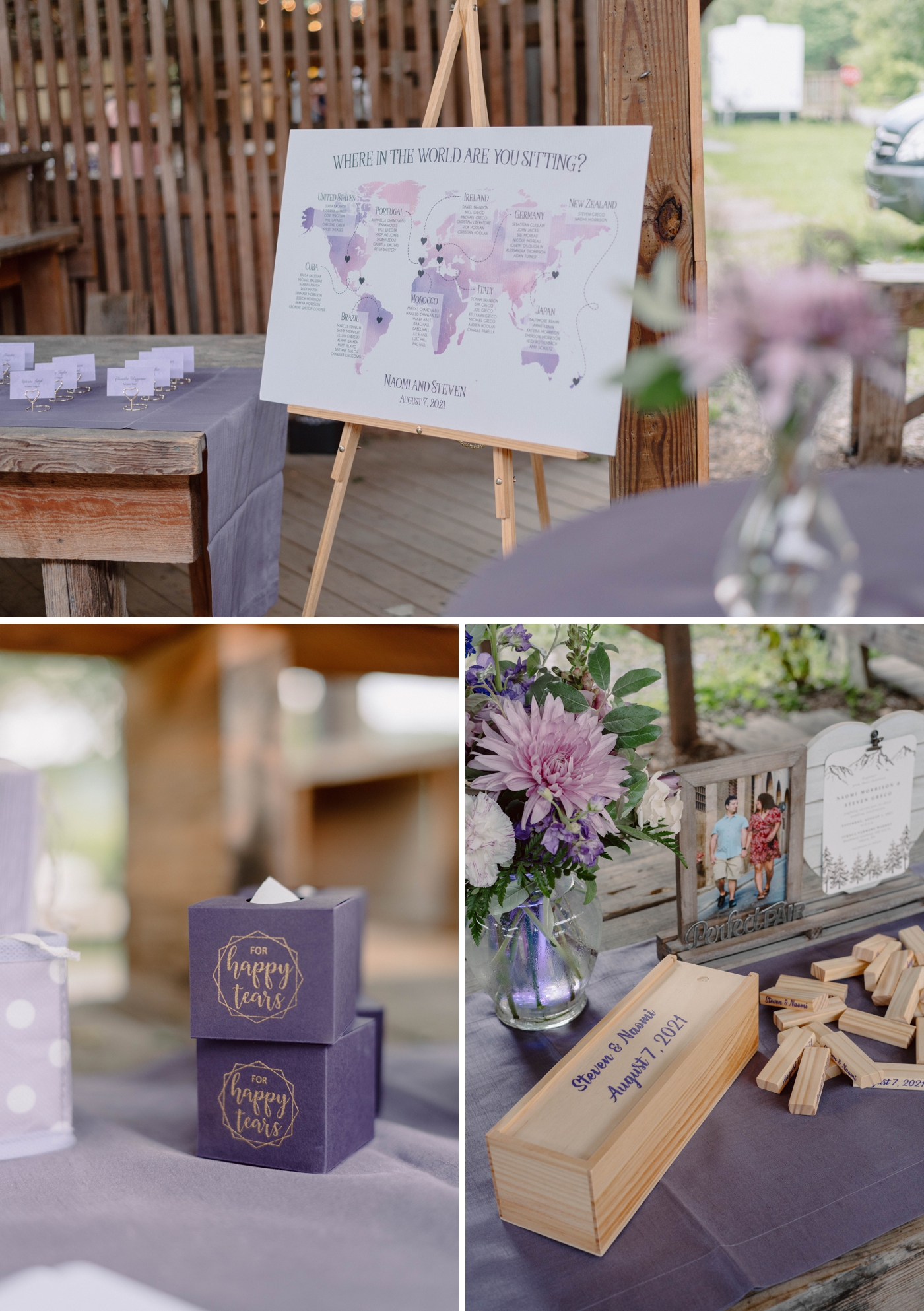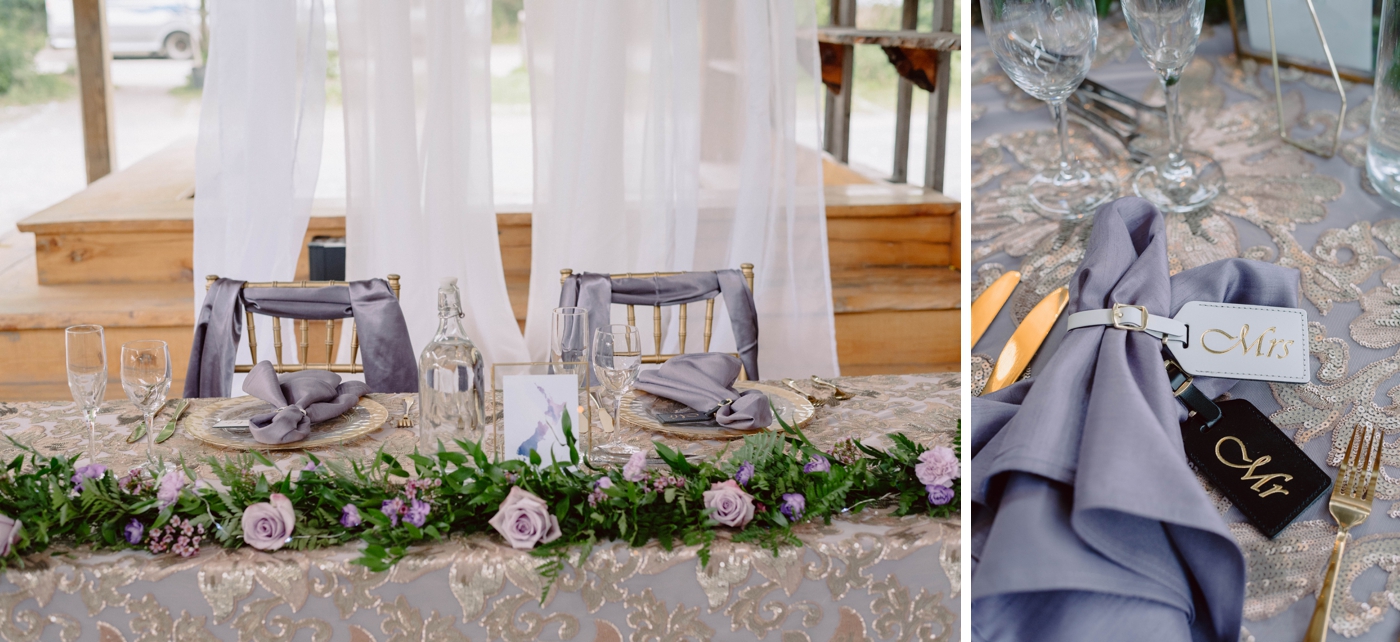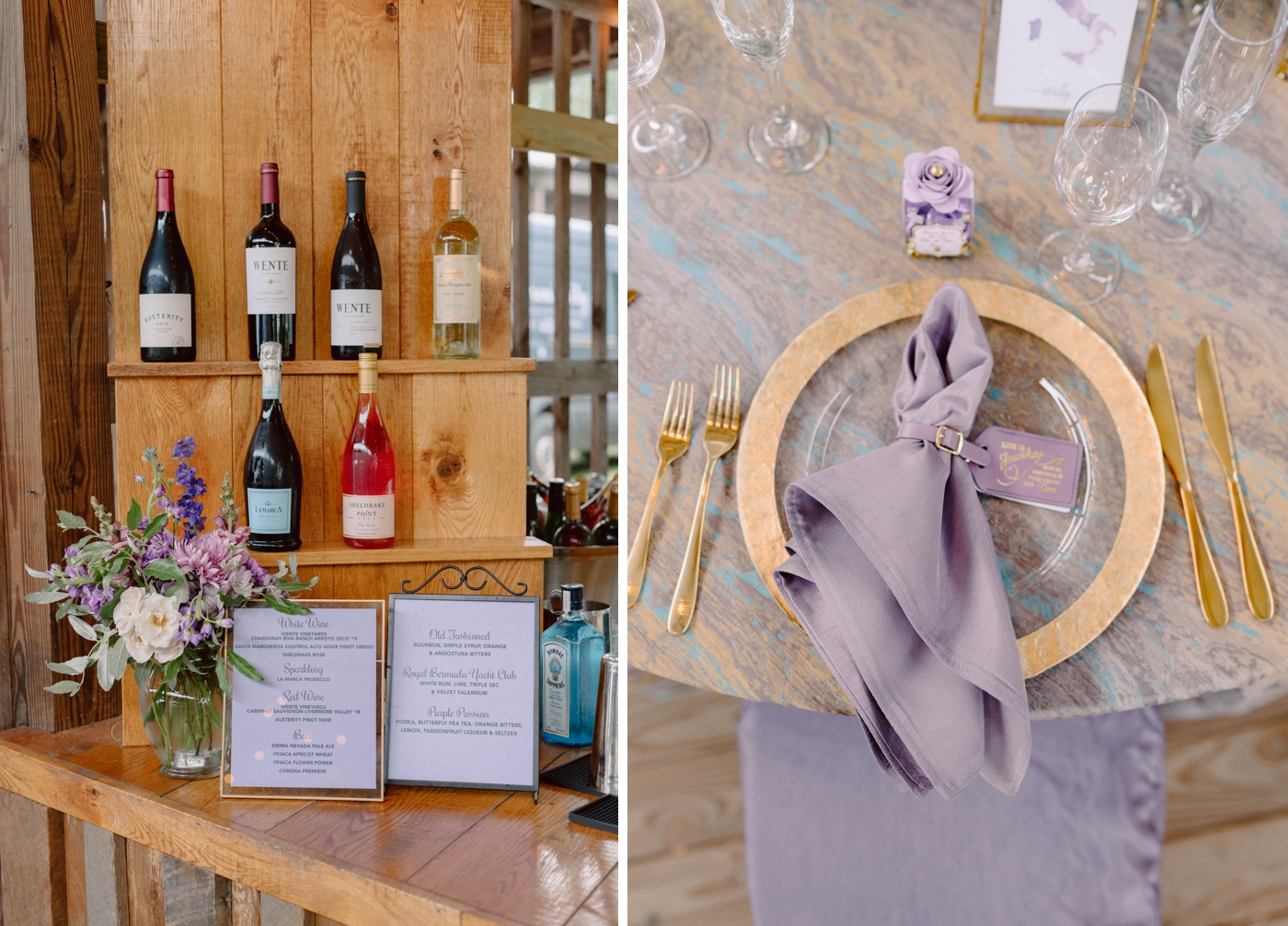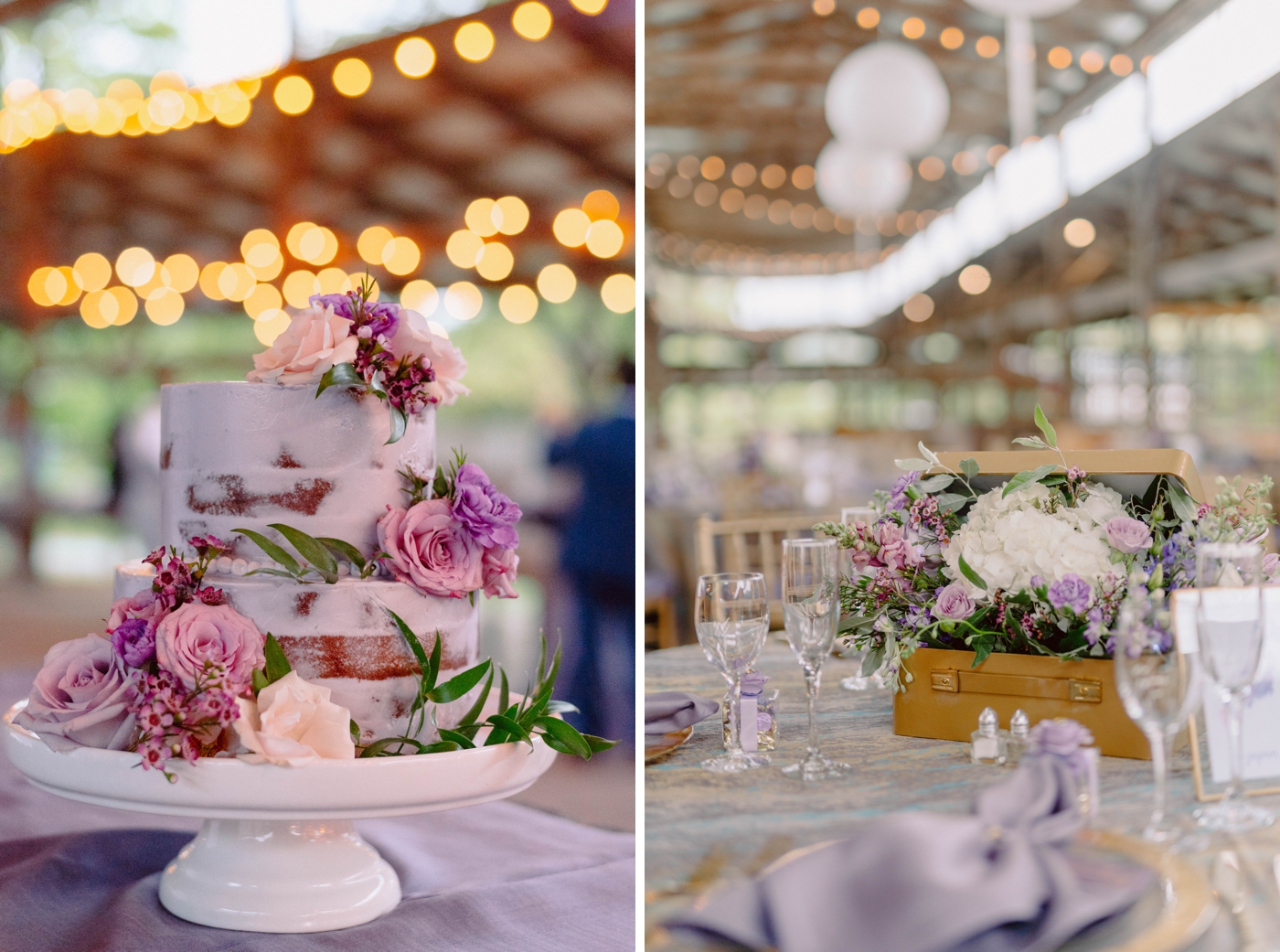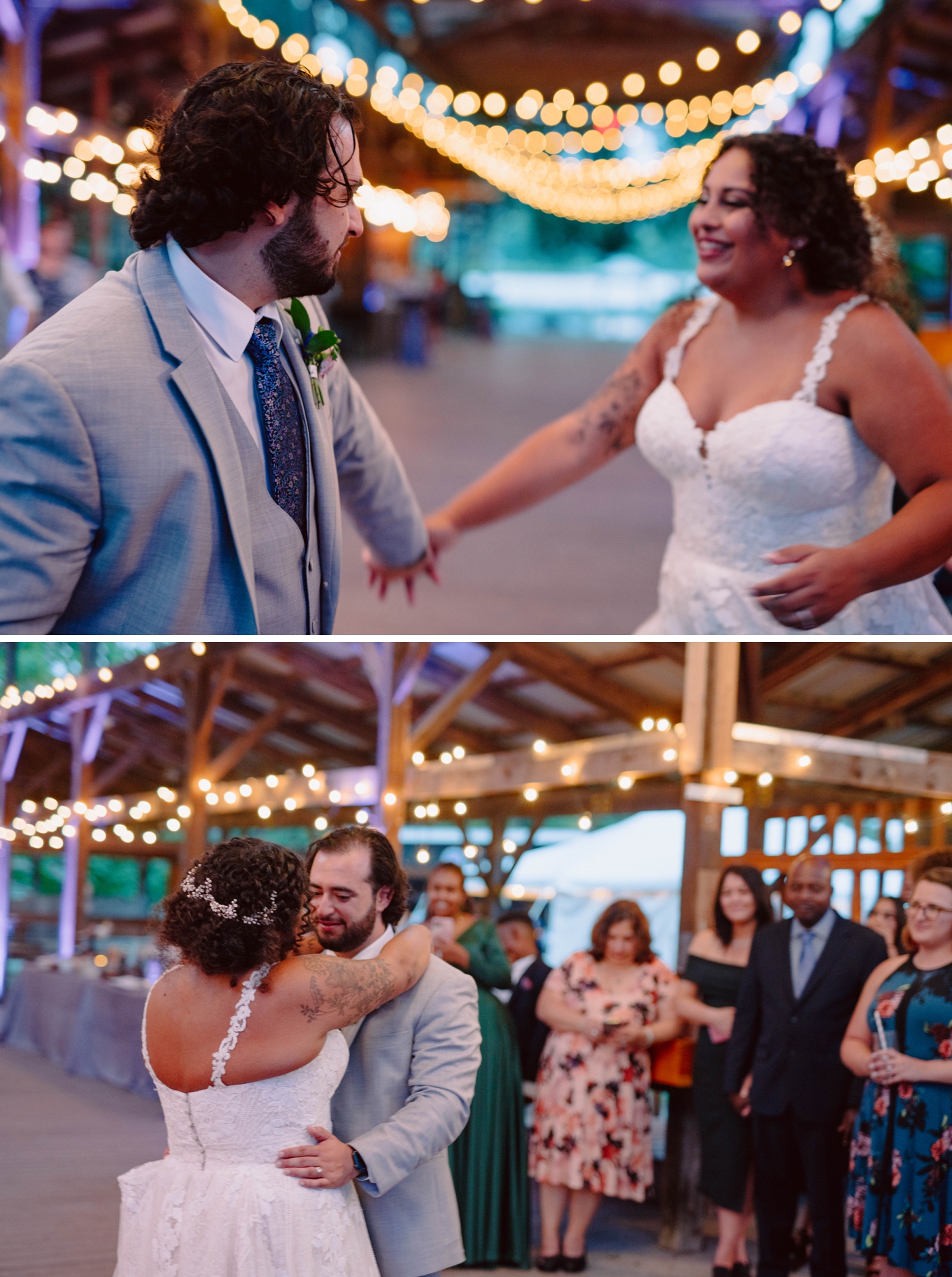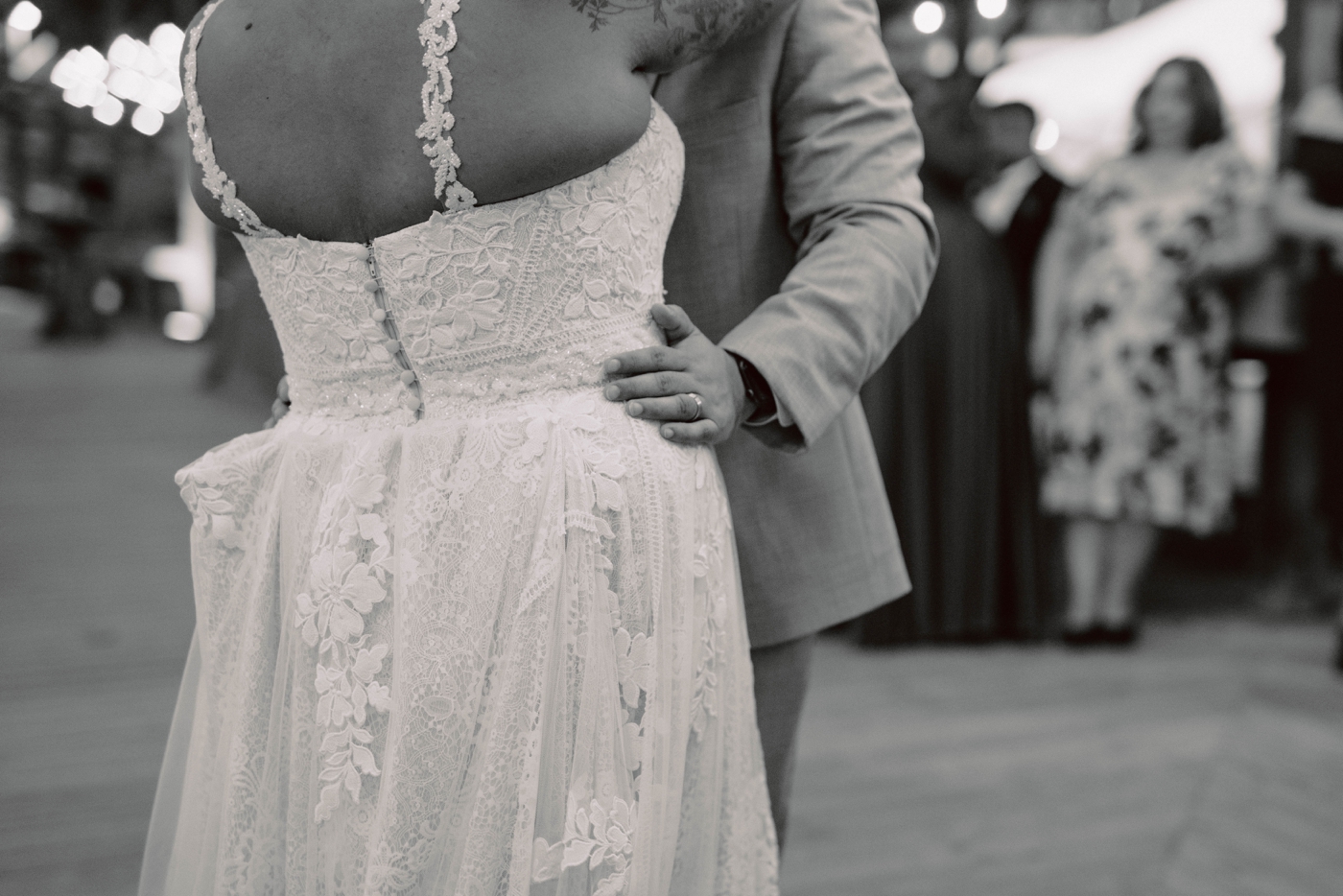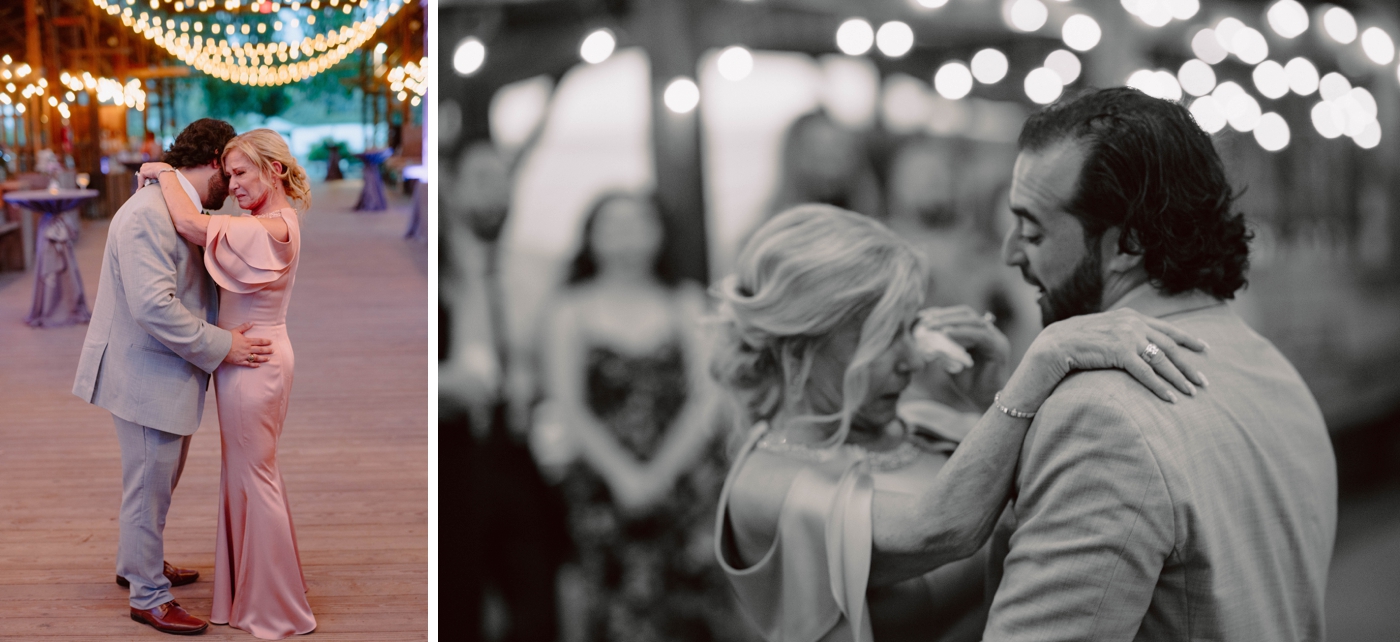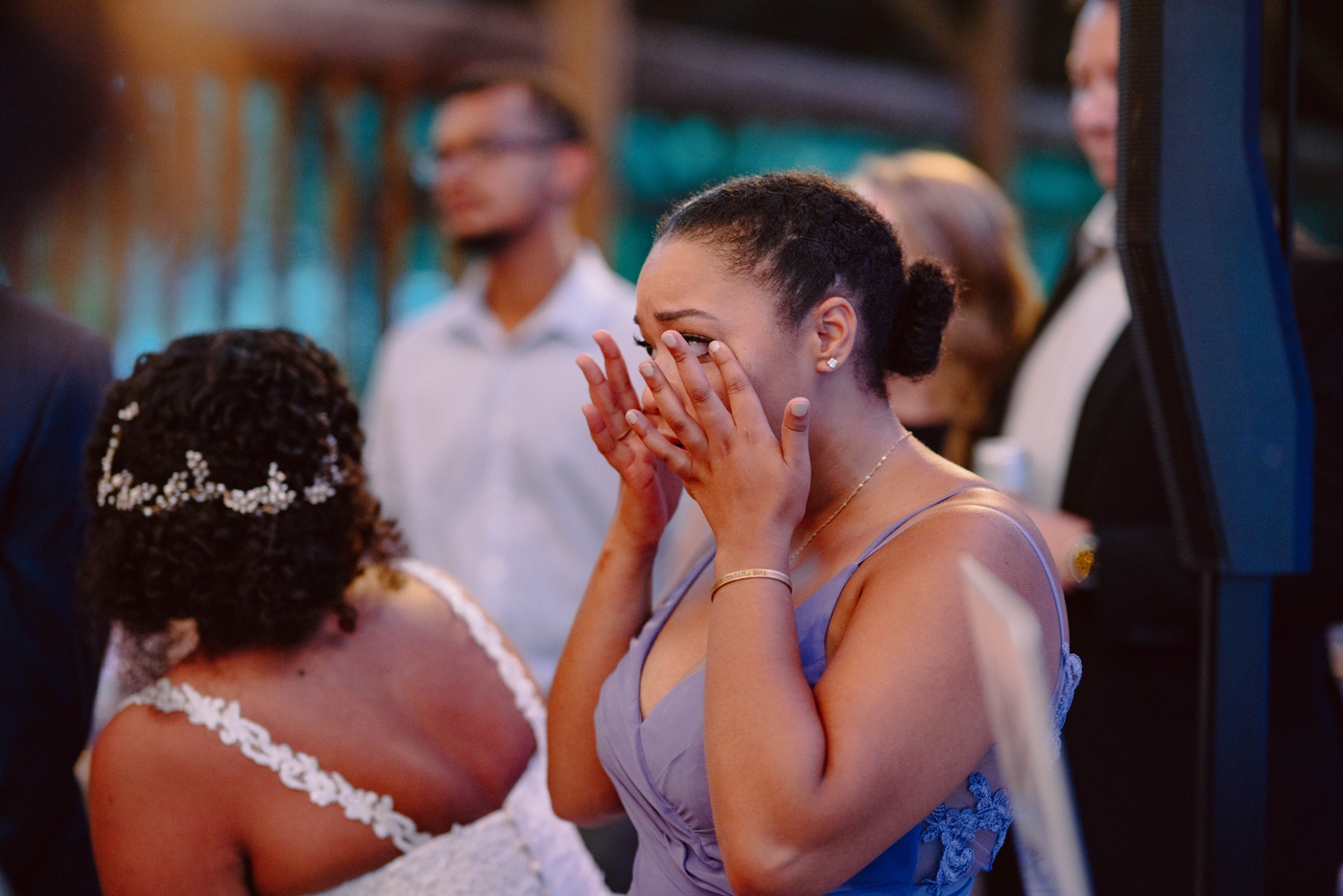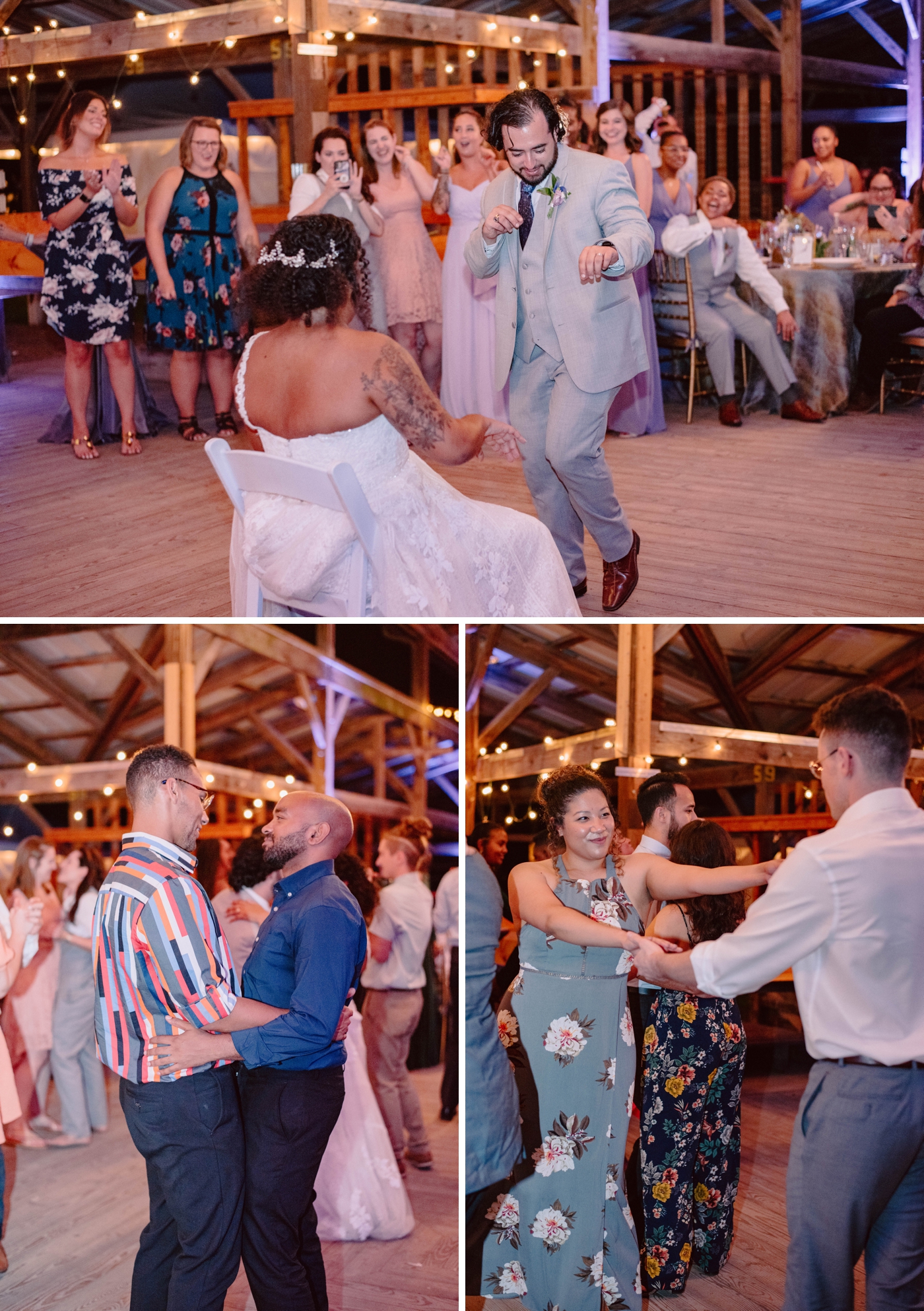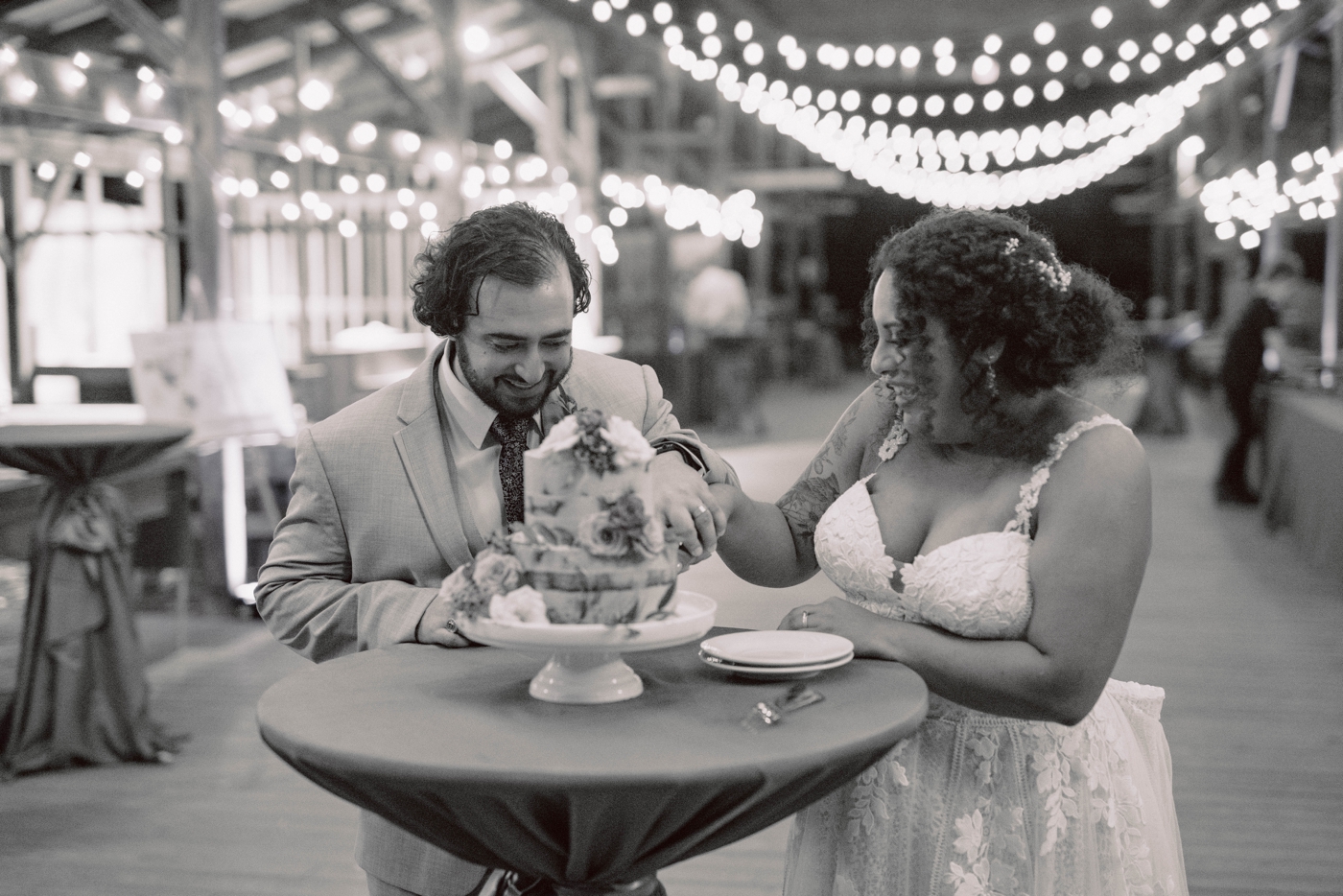 Vendors:
Venue: Ithaca Farmer's Market
Coordinator: Pixie Designs
DJ: DJ Mike Melice
Catering: Serendipity Catering
Getting Ready: Hilton Garden Inn Ithaca
Officiant: Megan Barber Ceremonies
Hair and Makeup: FLX Beauty
Flowers: Business Is Blooming