Whether you call the Finger Lakes home or spent your summers here as a child, the Finger Lakes is such a captivating space to get married. Our area covers endless rolling hills and thrilling waterfalls; all sprinkled in-between the lakes. If you are looking to host a picturesque wedding that your guests will rave about, you will love the Finger Lakes!
Crispin Hill
We absolutely love weddings at Crispin Hill! This stunning hillside barn is just outside of the village of Penn Yan, and hosts some of the most picturesque views of Keuka Lake. Not only are the views breathtaking (and one's guests will never forget!), but their staff makes wedding planning a great experience. Their incredible team is easy to work with, and go above and beyond to make each wedding a wonderful time. And trust us, if you are a foodie couple, you will love the cuisine! It can all be customized for your special day, and they offer limitless possibilities.
The Farm House was originally built over a century ago but has gone through modern renovations. The large windows take advantage of the view and provide gorgeous spaces to get ready in. You can even stay right on site! The home can sleep up to 14 guests, so it's also perfect for elopements. Everyone can stay there all weekend long and be steps away from the ceremony. For inspiration, see Michelle and Matt's summer wedding at Crispin Hill!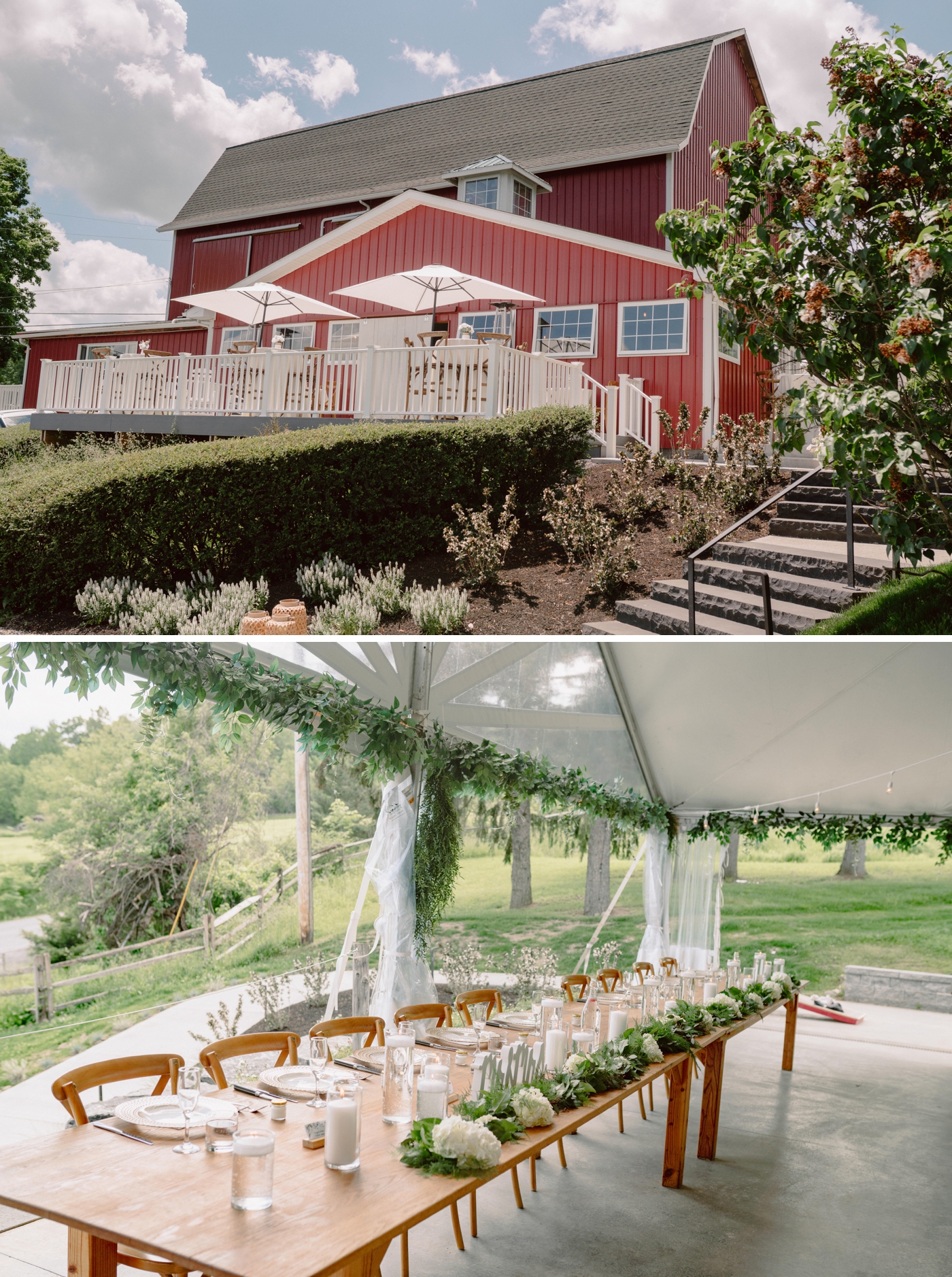 Wren's Roost Barn
If you are looking for a venue that offers privacy, tons of space, and has a rustic feel, you will love Wren's Roost Barn! Tucked away in Naples, this venue sits on 23 acres of private land, giving you plenty of space for a wedding of any size. We love the open concept feel of the space since guests can really mingle and enjoy the views.
Their large barn reception hall provides the perfect blank space for your vision. The white-washed walls and cement floors allow you to design with no limitations.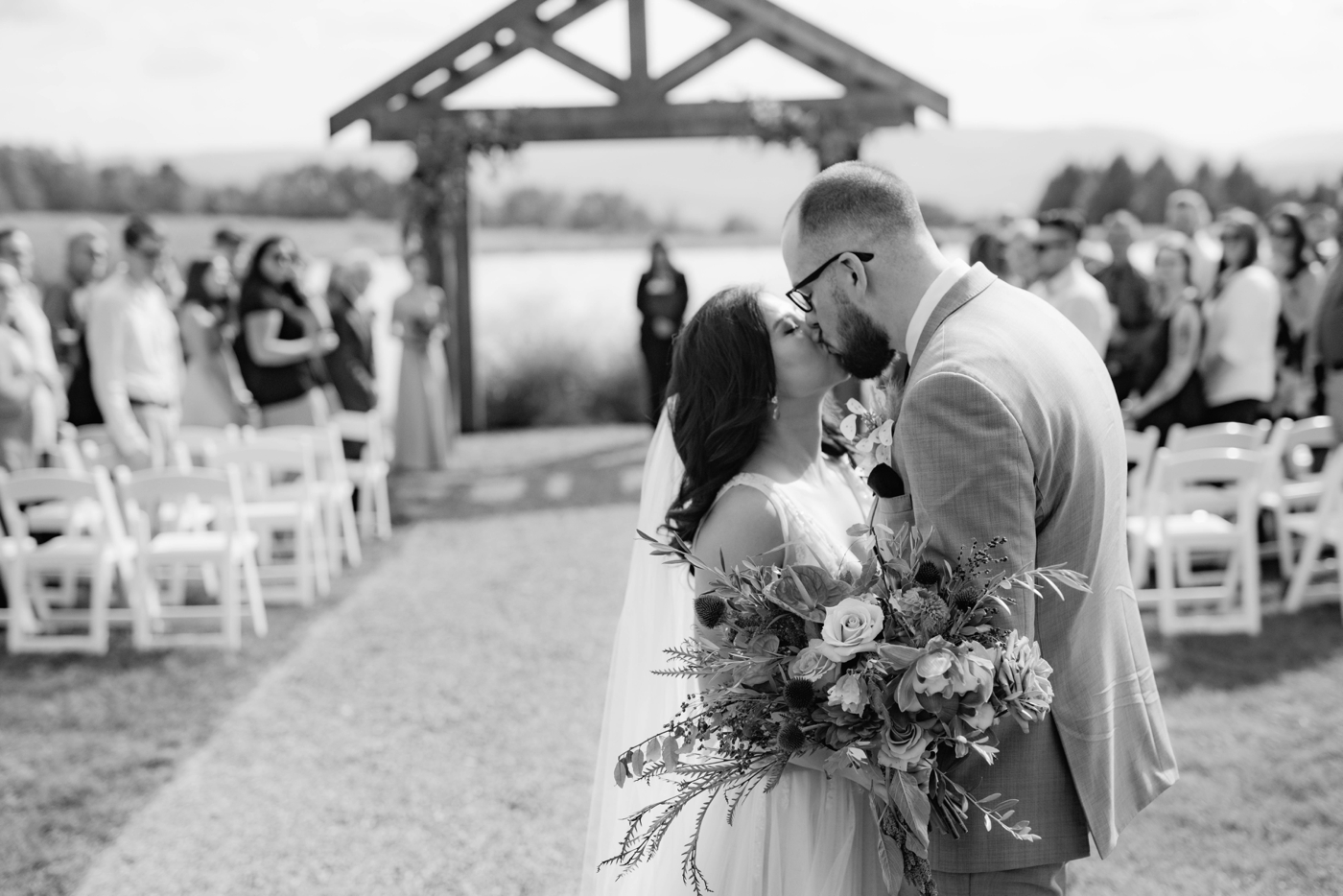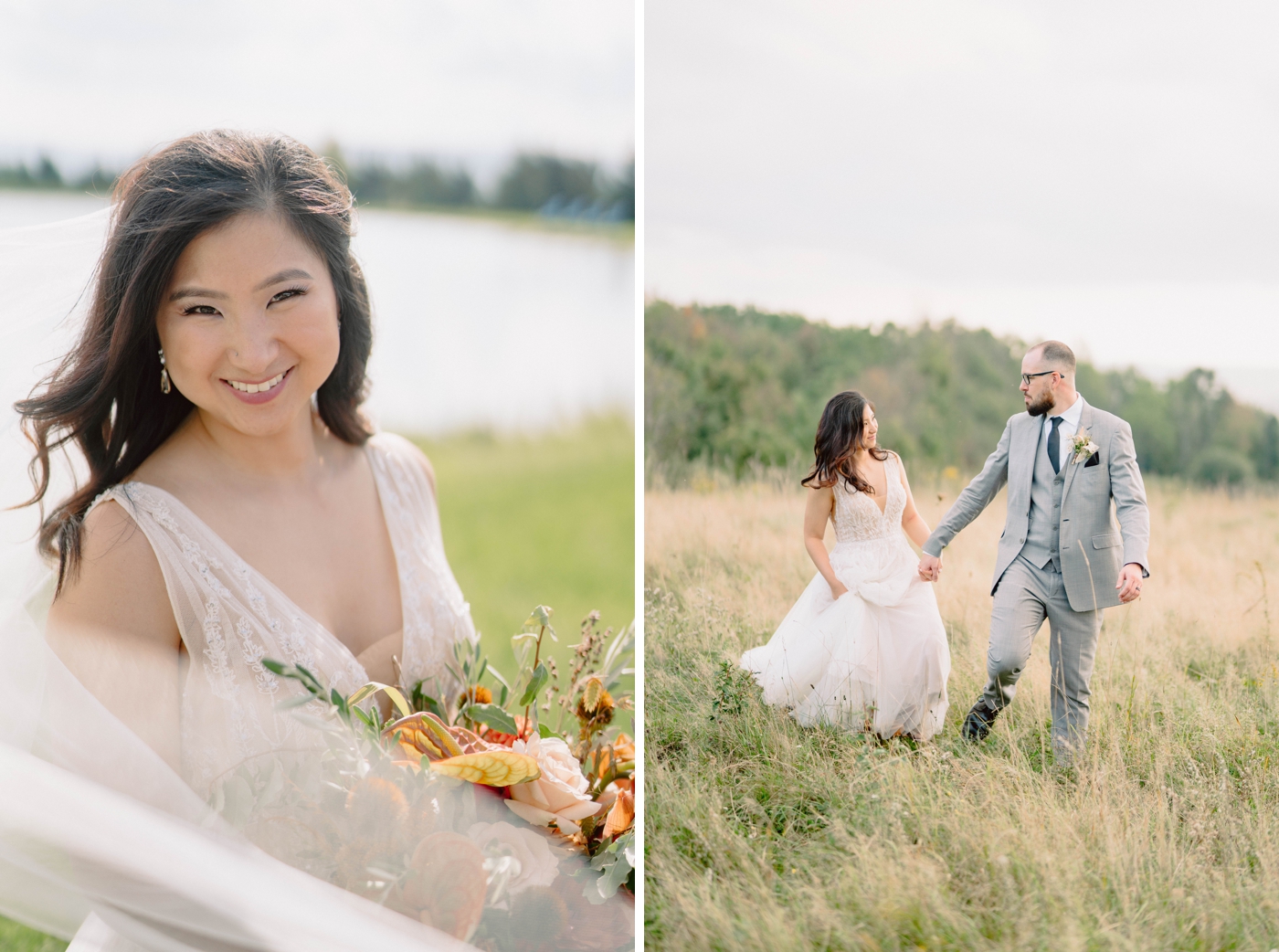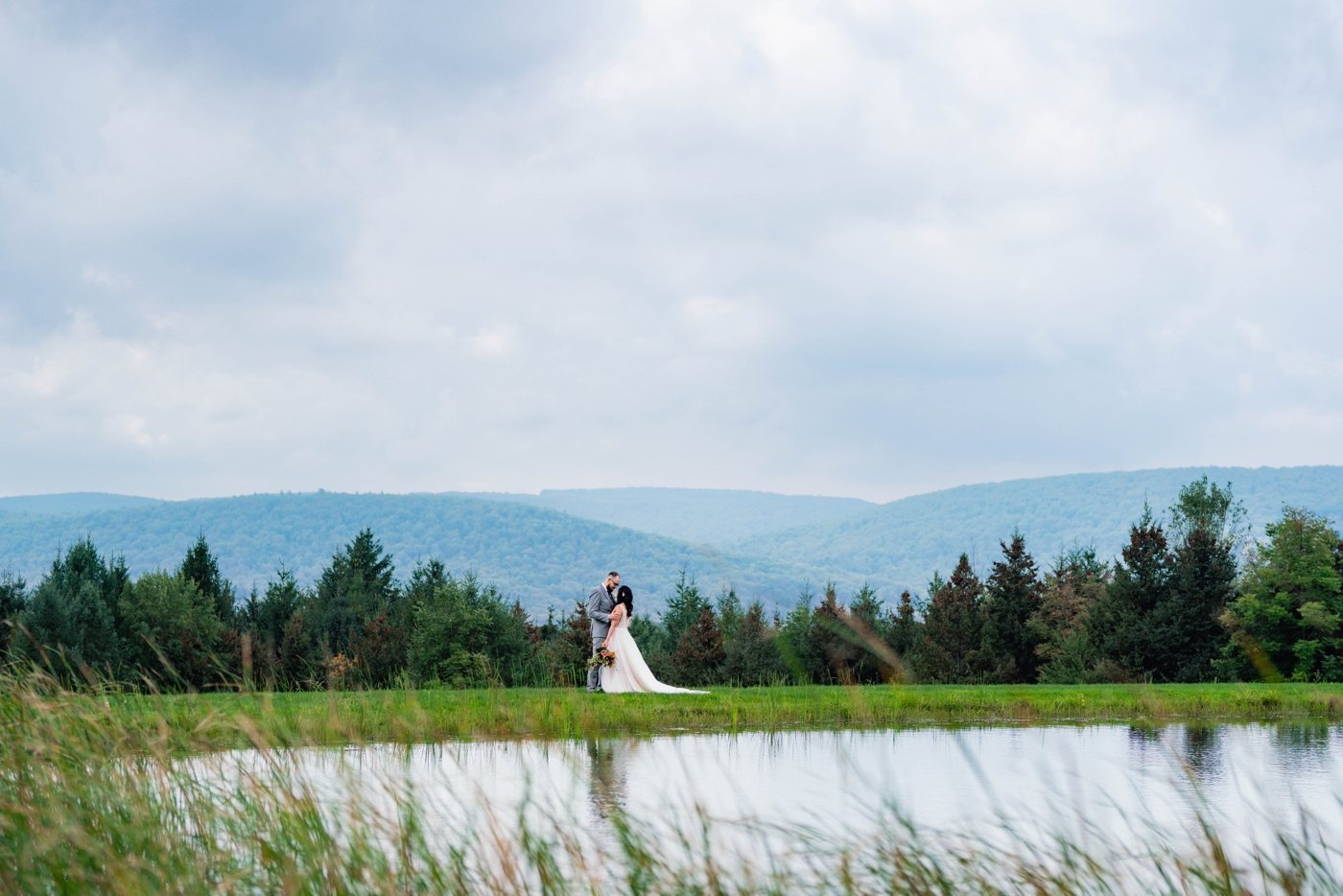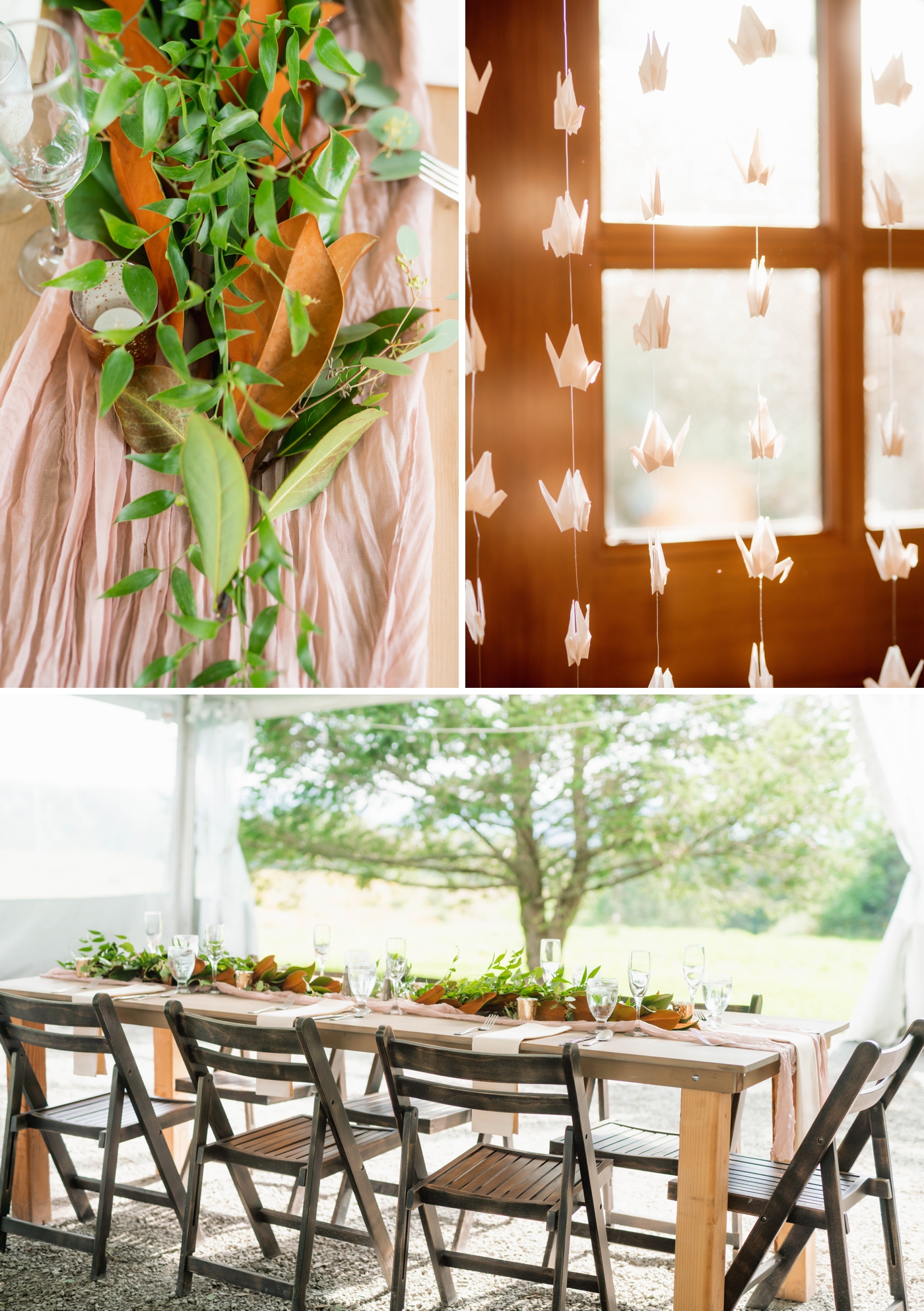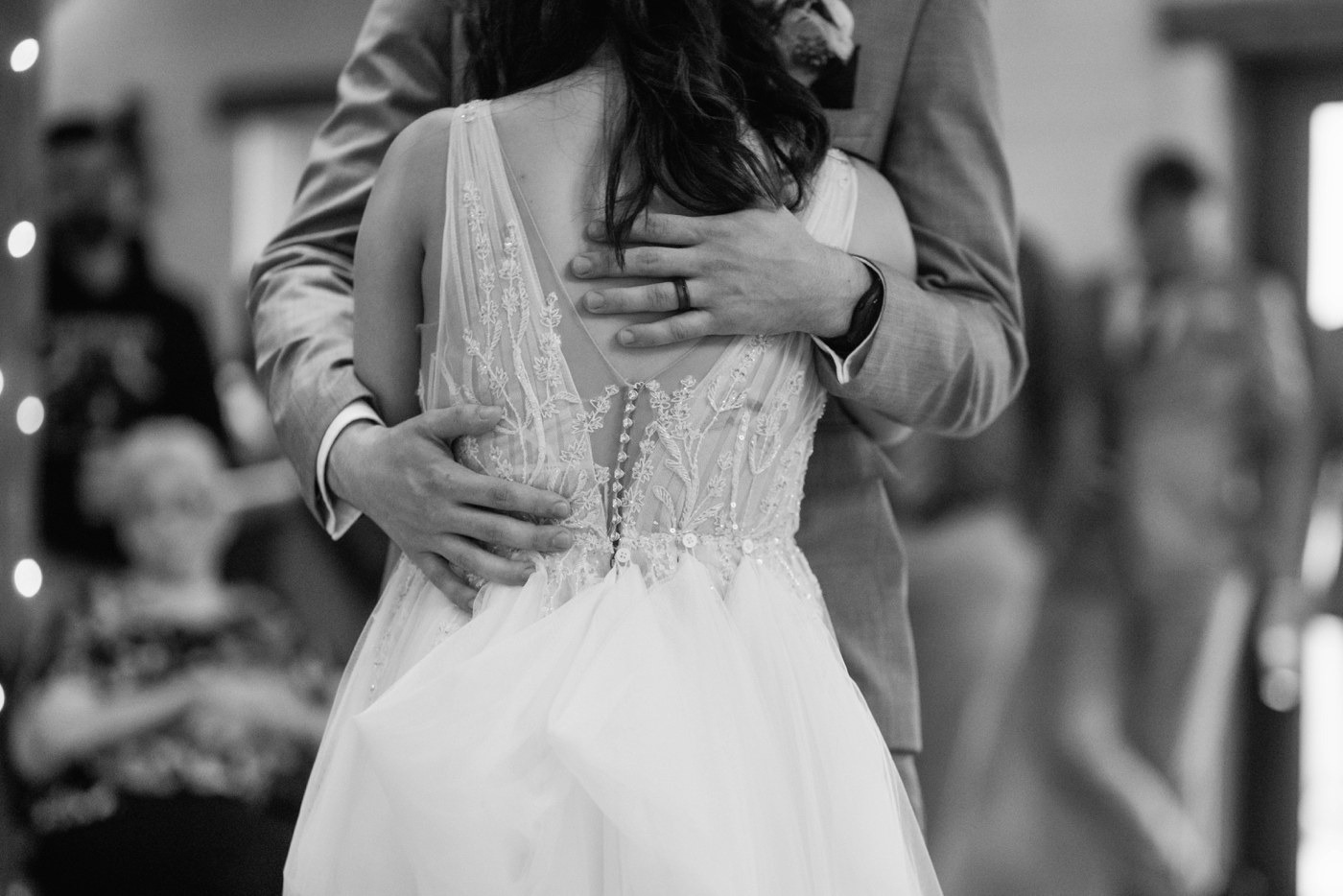 Wolf Oak Acres
With three separate ceremony locations and over 200 acres of private land, Wolf Oak Acres is one of our favorite venues in Oneida! As soon as you step on the grounds, you will be in awe of the views. You have ponds, gorges, woods, meadows, and even waterfalls as the backdrops for your portraits. So no matter what size of wedding you host here, you will truly be secluded in nature.
If you love Wolf Oak Acres, look at Shannon and Chad's Garden Wedding!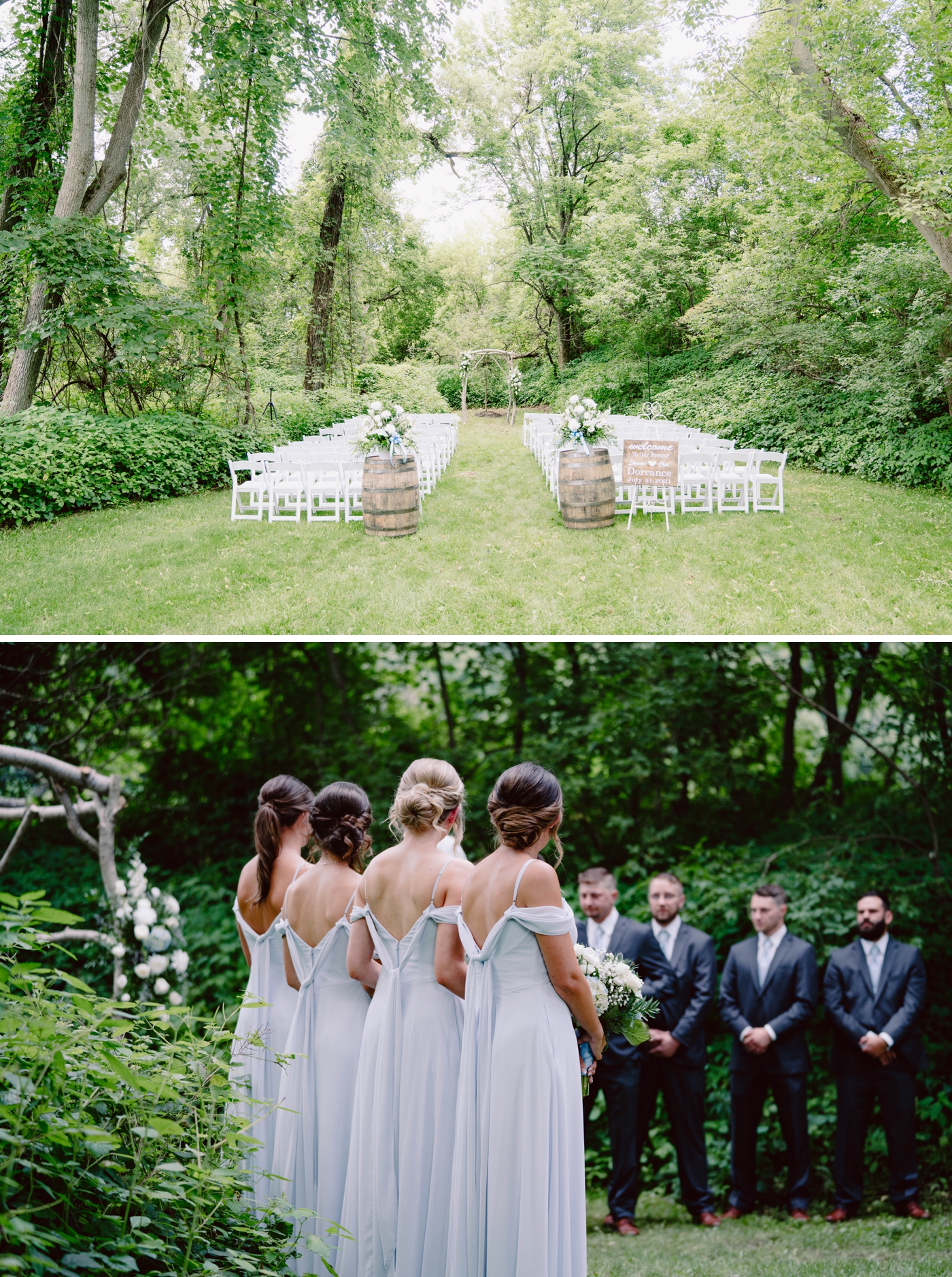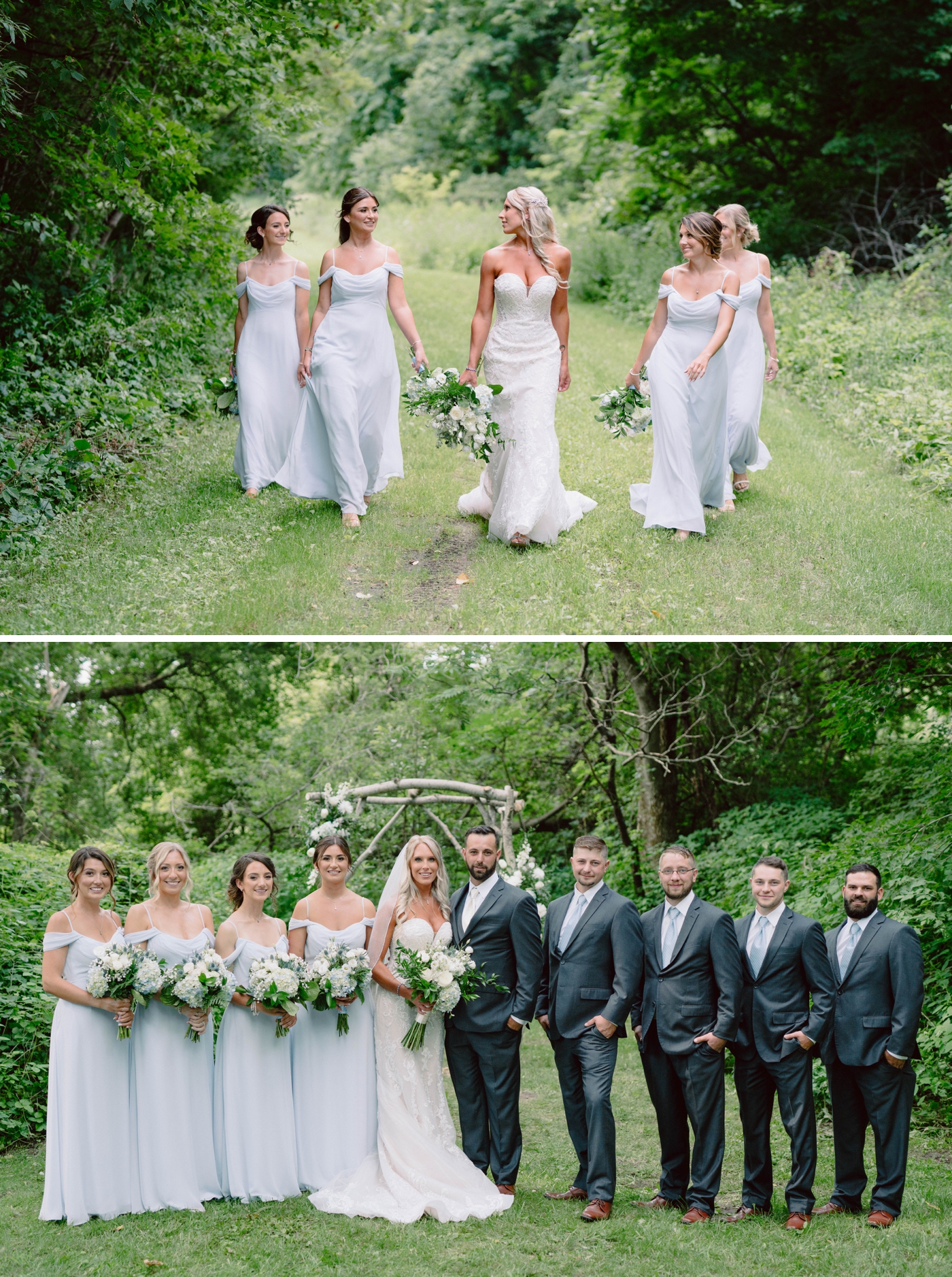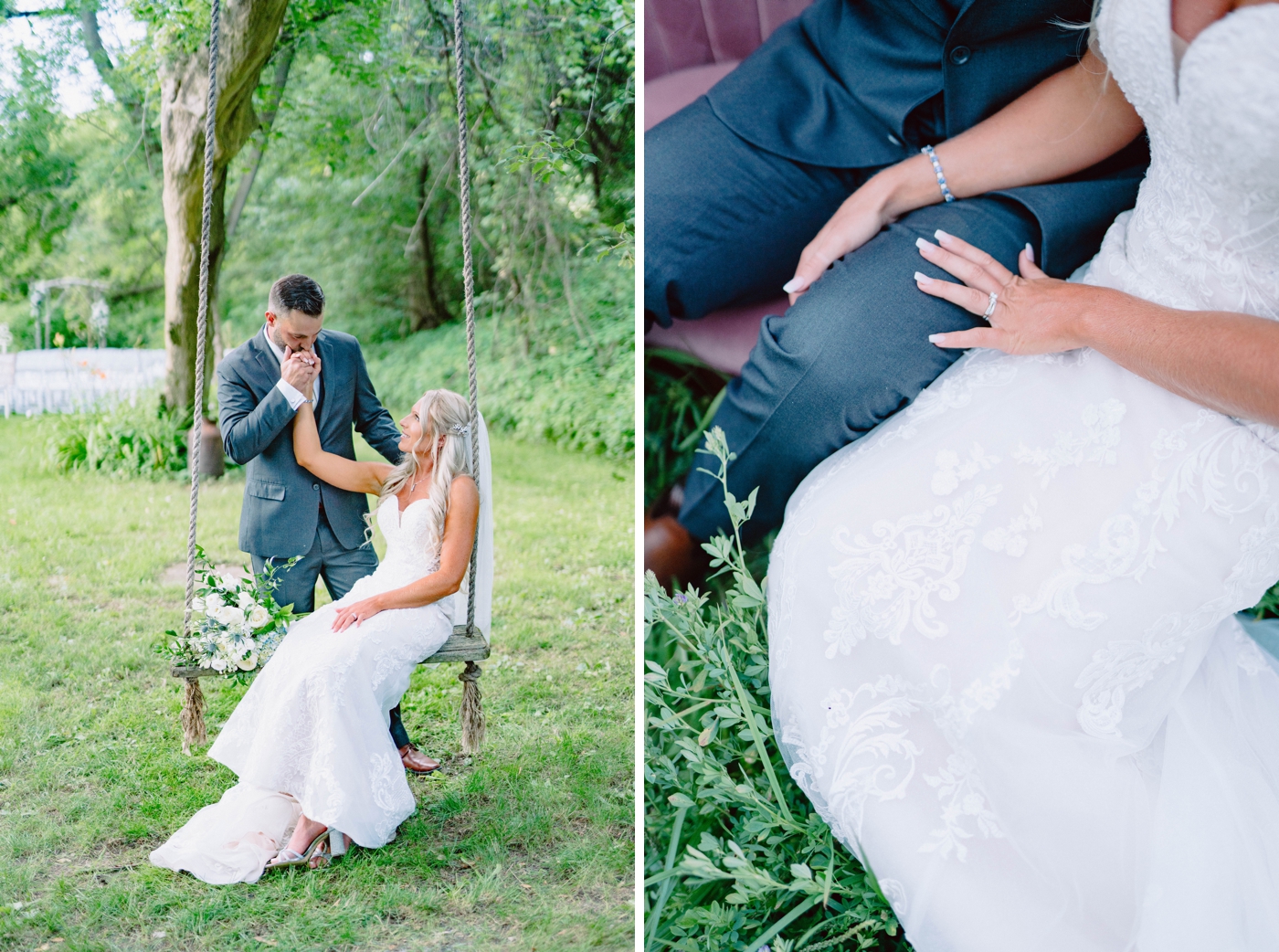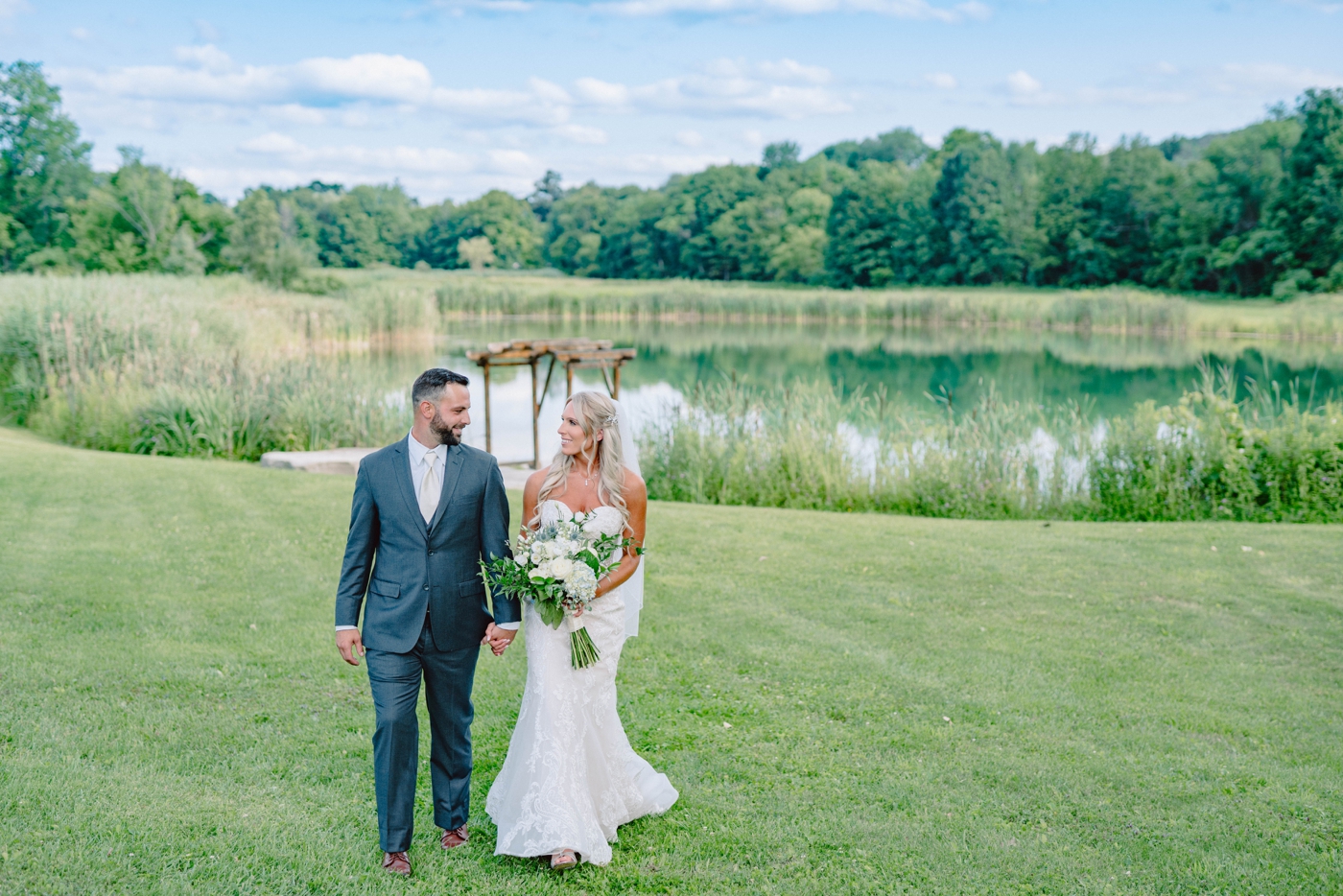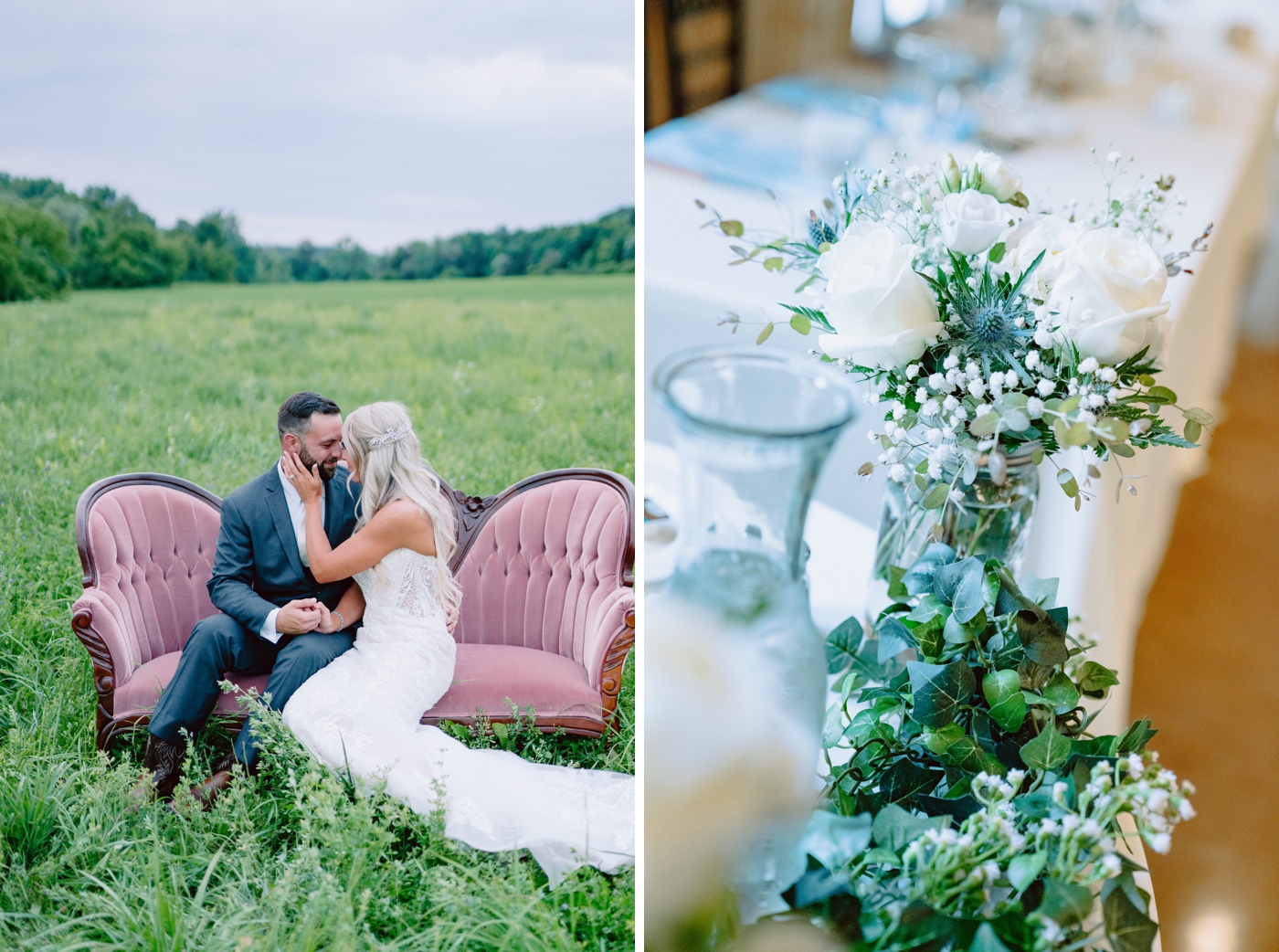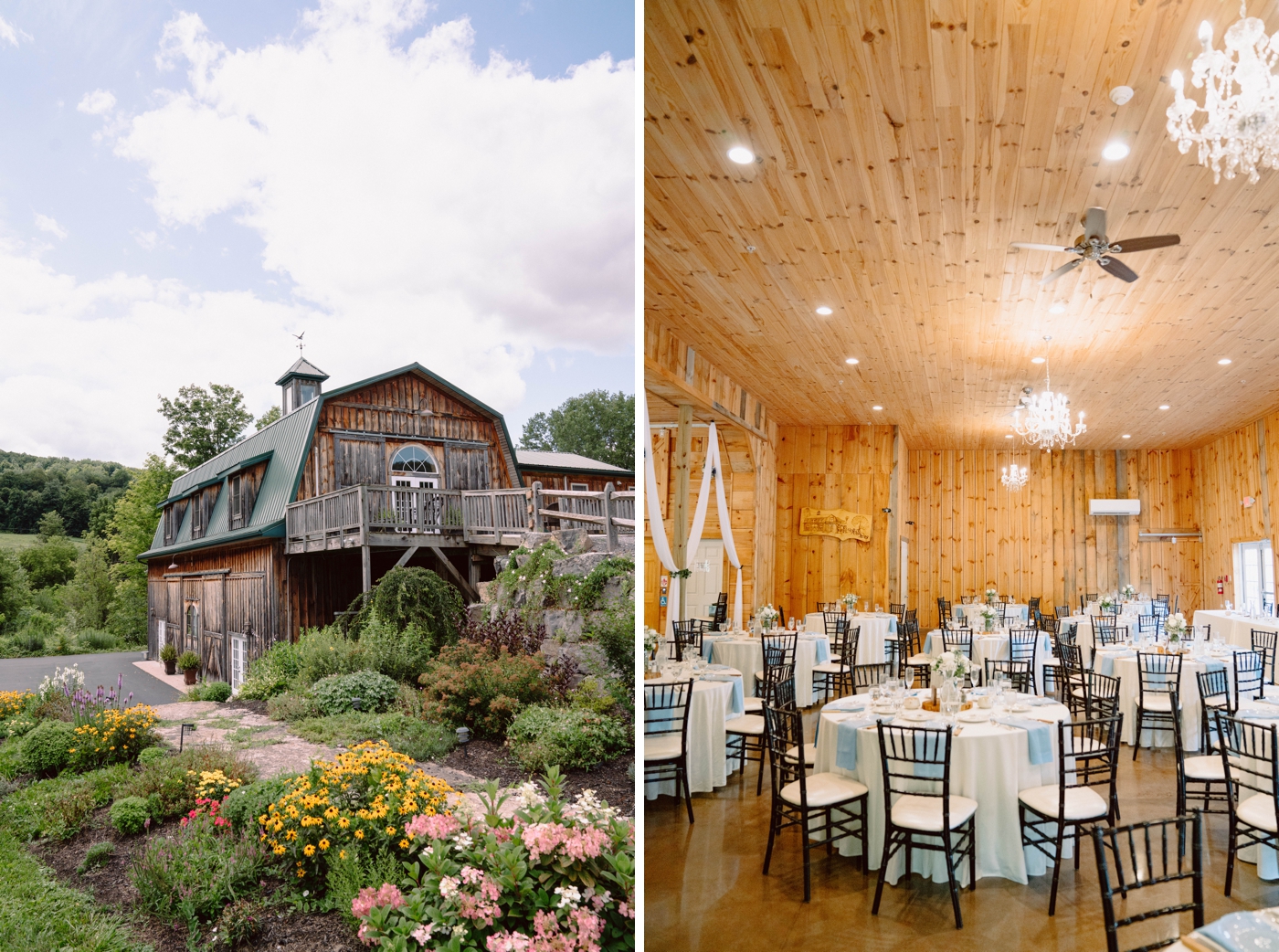 Ithaca Farmers Market
This charming, open-air Pavillion sits right on Cayuga Lake and is minutes from downtown Ithaca. It offers you incredible lake and river views and is still steps away from everything Ithaca has to offer. You can have portraits on Cornell's campus, stop by one of the many waterfalls (we love Ithaca Falls!), and get some fun downtown shots, all on the same day! Ithaca Farmers Market provides cover while allowing guests to feel like they are connected to the outdoors.
Check out Naomi & Steven's summer wedding at Ithaca Farmers Market!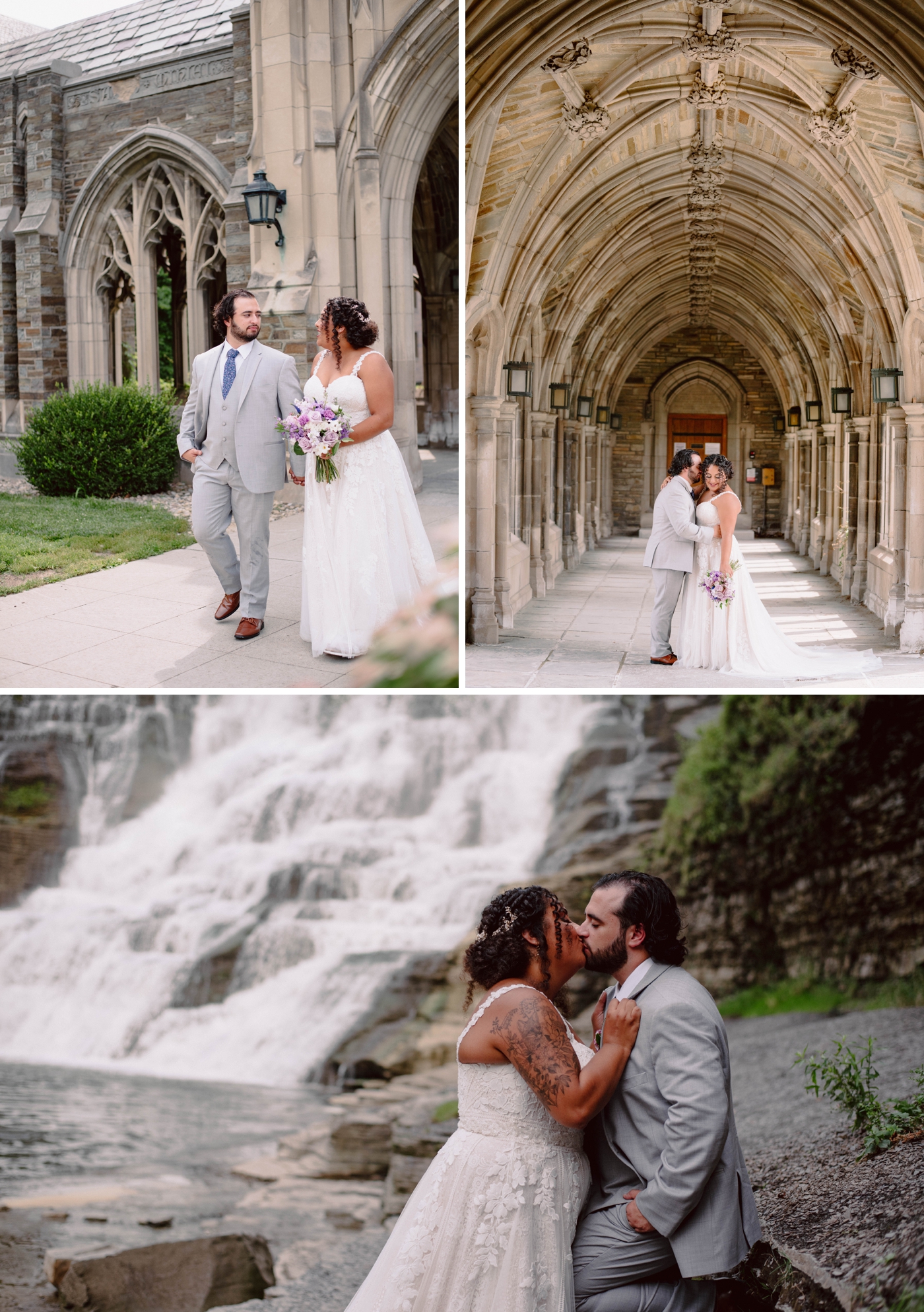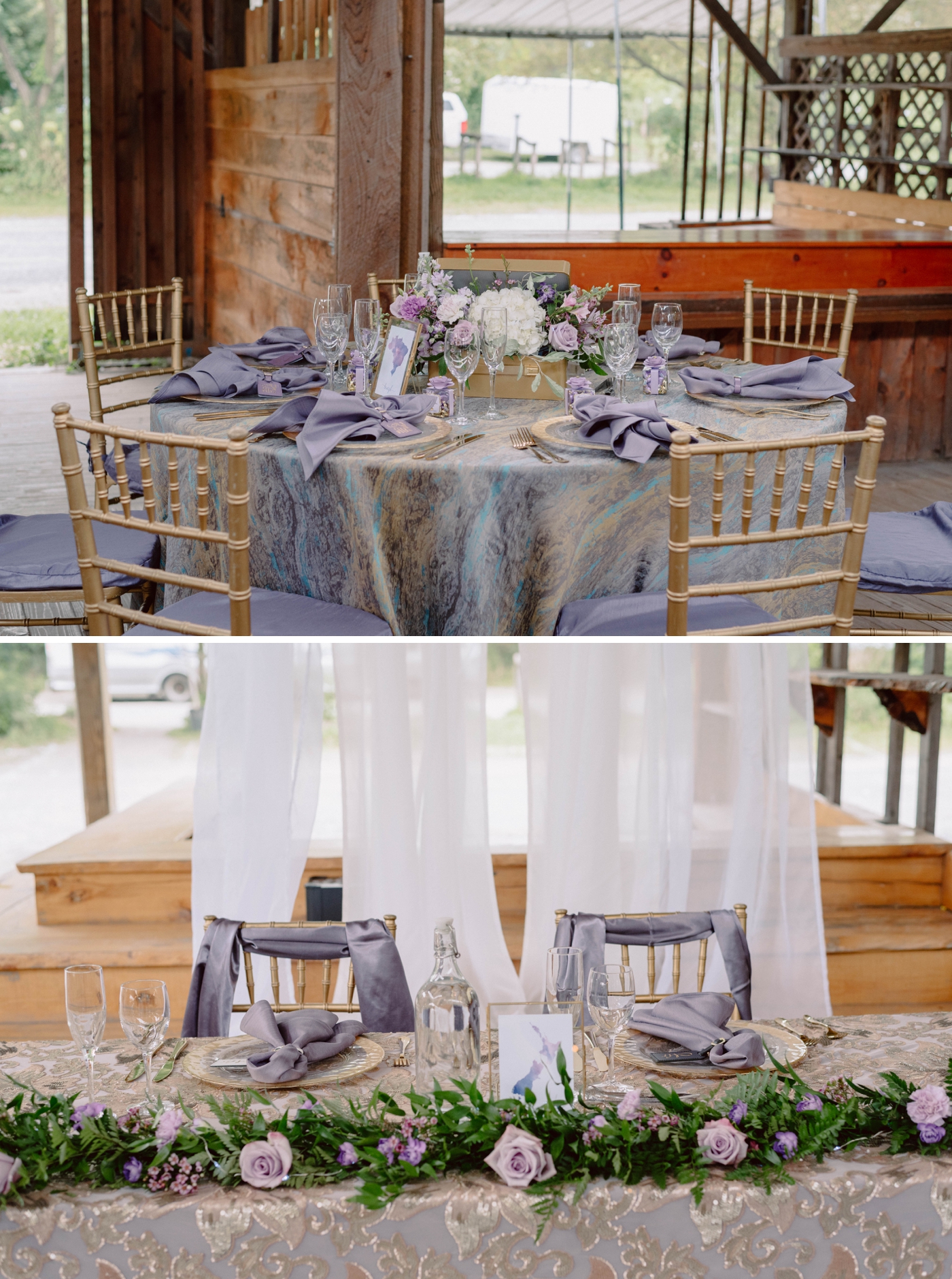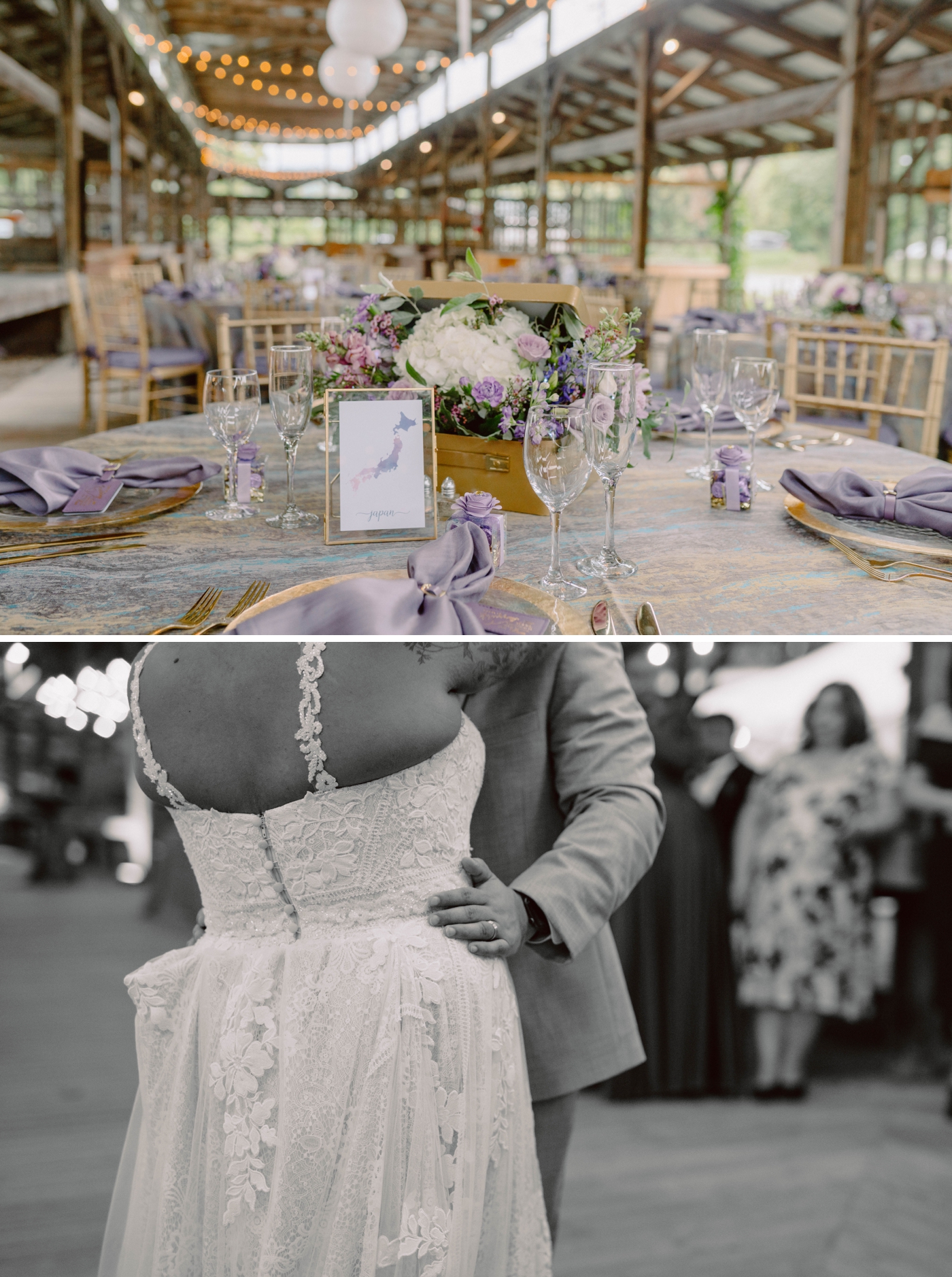 Boldt Castle
Located in the Thousand Islands region and about two hours north of the Finger Lakes, Boldt Castle is perfect for couples who live in the Finger Lakes, and looking for something a little bit destination but still close to home! This castle gives you an authentic fairytale wedding, complete with incredible gardens. You will truly feel like royalty here! Check out how magical it was for Felicia and Dan's summer wedding there!
One downside is that you can only host your ceremony here so that you will need a separate venue for your reception. There are lots of incredible options close by! You will also need to provide boat transportation for guests, but it adds to the excludible experience. When else will guests be whisked away to a Castle in the middle of a lake? It really is a once-in-a-lifetime experience!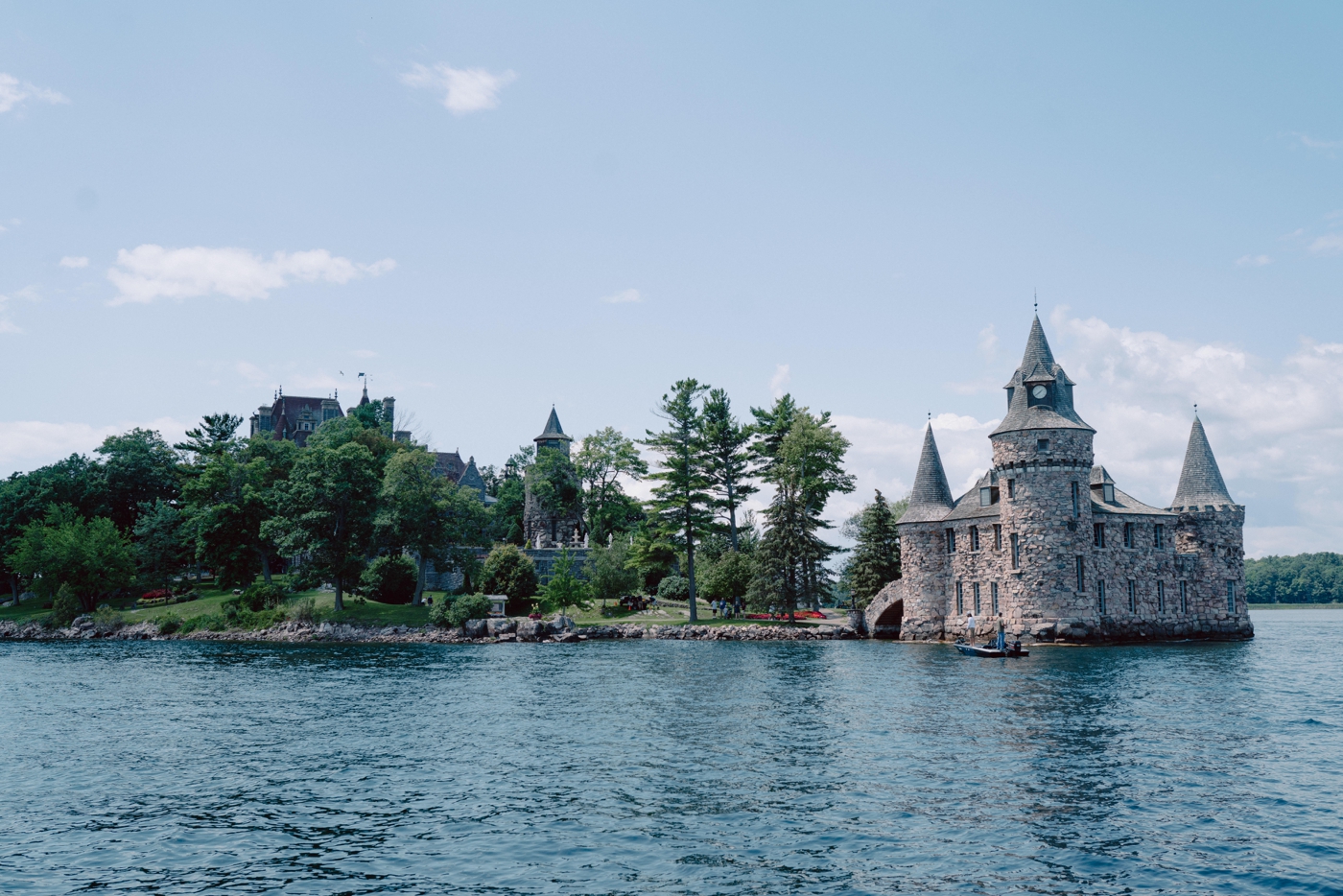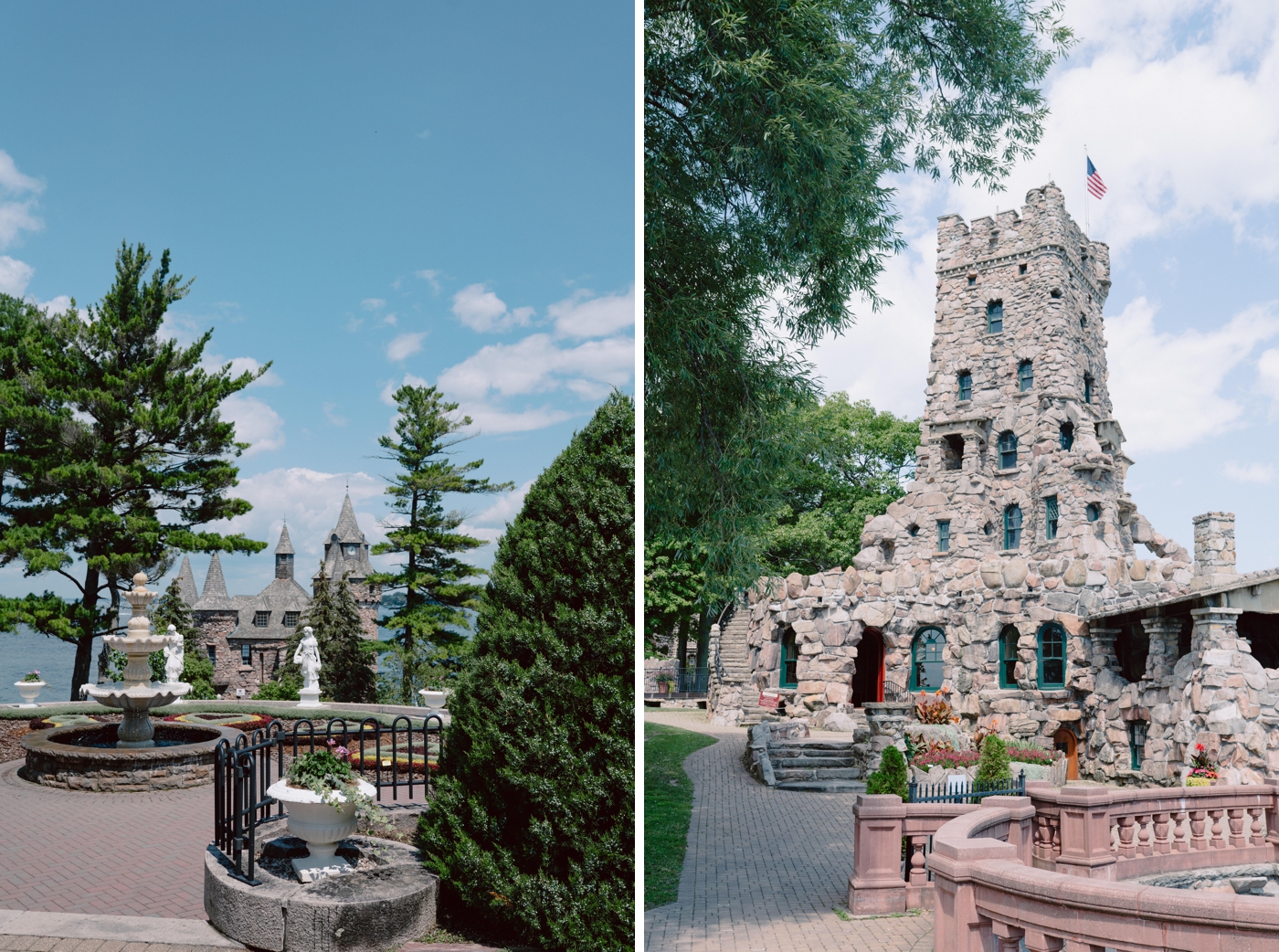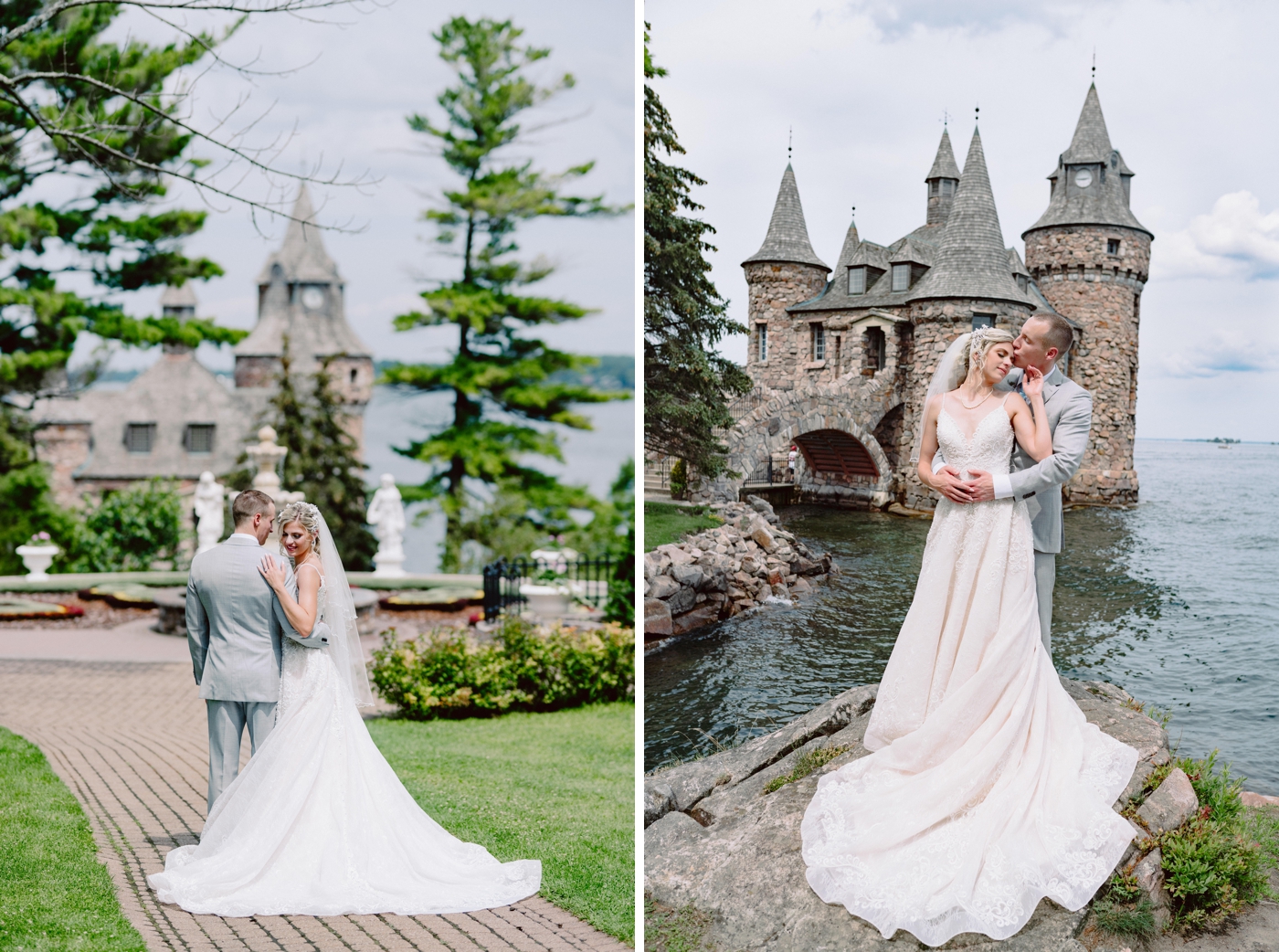 Our Favorite Wedding Venues in the Finger Lakes
The Finger Lakes offer it all from vineyards to rustic barnyards and open-air pavilions. So no matter your connection to our area, you will find the perfect place! As a wedding photo and video team based in the area, we are so fortunate to have captured love stories all over the Finger Lakes region. You can rest assured that every little moment is captured, from getting ready to your sparkler exit. As you start to plan, reach out and connect. We would love to get to know you and your story!
Vendors:
Crispin Hill Vendors – Michelle and Matt
Venue: Crispin Hill
Florist: Foote Florals
Dj: Don And Moon
Hair/Makeup: Bliss Beauty Collective
Cake: Scratch Bakeshop
Bridal Gown: Lovely Bride Rochester
Bridesmaid Dresses: Azazie
Suit: Men's Warehouse
Wolf Oak Acres Vendors – Shannon & Chad
Venue: Wolf Oak Acres
Photo: Wonder in Adagio
Video: Mayer Video
DJ: RD Entertainment
Florist: Sandy's Flowers
Ithaca Farmers Market Vendors – Naomi and Steven
Coordinator: Pixie Designs
DJ: DJ Mike Melice
Catering: Serendipity Catering
Getting Ready: Hilton Garden Inn Ithaca
Officiant: Megan Barber Ceremonies
Hair and Makeup: FLX Beauty
Flowers: Business Is Blooming
Boldt Castle – Felicia & Dan
Makeup: Makeup by Ann
Ceremony Venue: Boldt Castle
Reception Venue: RiverEdge Resort Alexandria Bay
DJ: Brian Oddo
Transportation: Uncle Sam Boat Tours
Flowers: Deluxe Floral Design by J Powell
Wedding Shoes: Bella Belle