Kaylee and Adrian share a home in Bel Air, MD, and an adorable son, Oliver. We were stoked when they asked us to photograph their micro wedding at Taughannock Falls State Park!
This day was simply perfect from start to finish. The two exchanged vows in front of their closest family and friends against the backdrop of the falls. Then, we explored the park for their adventure session. They finished the day surrounded by loved ones, enjoying a backyard barbecue at a nearby Airbnb. Everything was simple, yet unforgettable—our kind of wedding day!
Bridal Apparel with Green and Gold Details
We loved the moody, boho-inspired feel of this day. Kaylee and Adrian chose a color palette of green and gold that they seamlessly wove into their wedding apparel. Adrian's all-black suit from Men's Wearhouse perfectly complemented Kaylee's white gown. A forest green tie and a boutonniere with a white carnation that Kaylee made by hand completed the look.
Meanwhile, Kaylee looked like a boho queen in a ballgown from David's Bridal. The gown's sweetheart neckline and lacy, corset-style bodice were classically romantic, while the long puffed sleeves gave a free-spirited touch. A pair of green velvet heels with gold buckles were a fun and surprising way to incorporate the color palette.
Even Oliver got in on the fun! In a velvet green suspender set and black bow tie, he joined Kaylee and Adrian as they read handwritten vows to each other. They included him in the day so intentionally, which we loved to see as parents!
Adventure Session at Taughannock Falls
Kaylee and Adrian's adventure session at the base of a nearby waterfall was a photographer's dream. The cloudy sky cast softened light over everything, and the woodland setting felt perfect for these two. They looked so natural and in love as they led each other across the forest floor. They even removed their shoes and headed into the water despite the cold! We're so proud of these images and excited to share them with you.
Are you envisioning a session like this one with the love of your life? We want to get to know you! Tell us a bit about yourself, and we'll be in touch ASAP.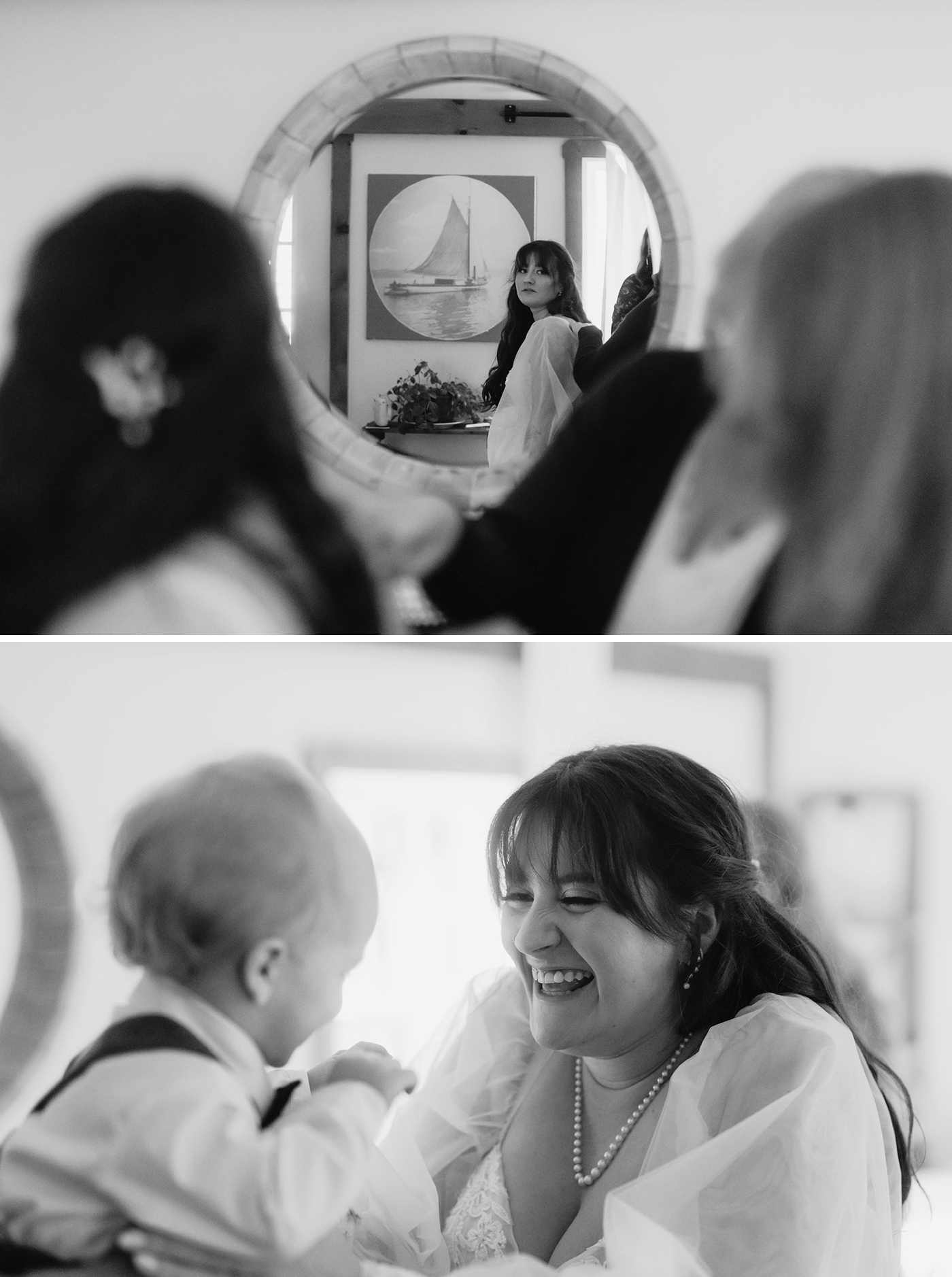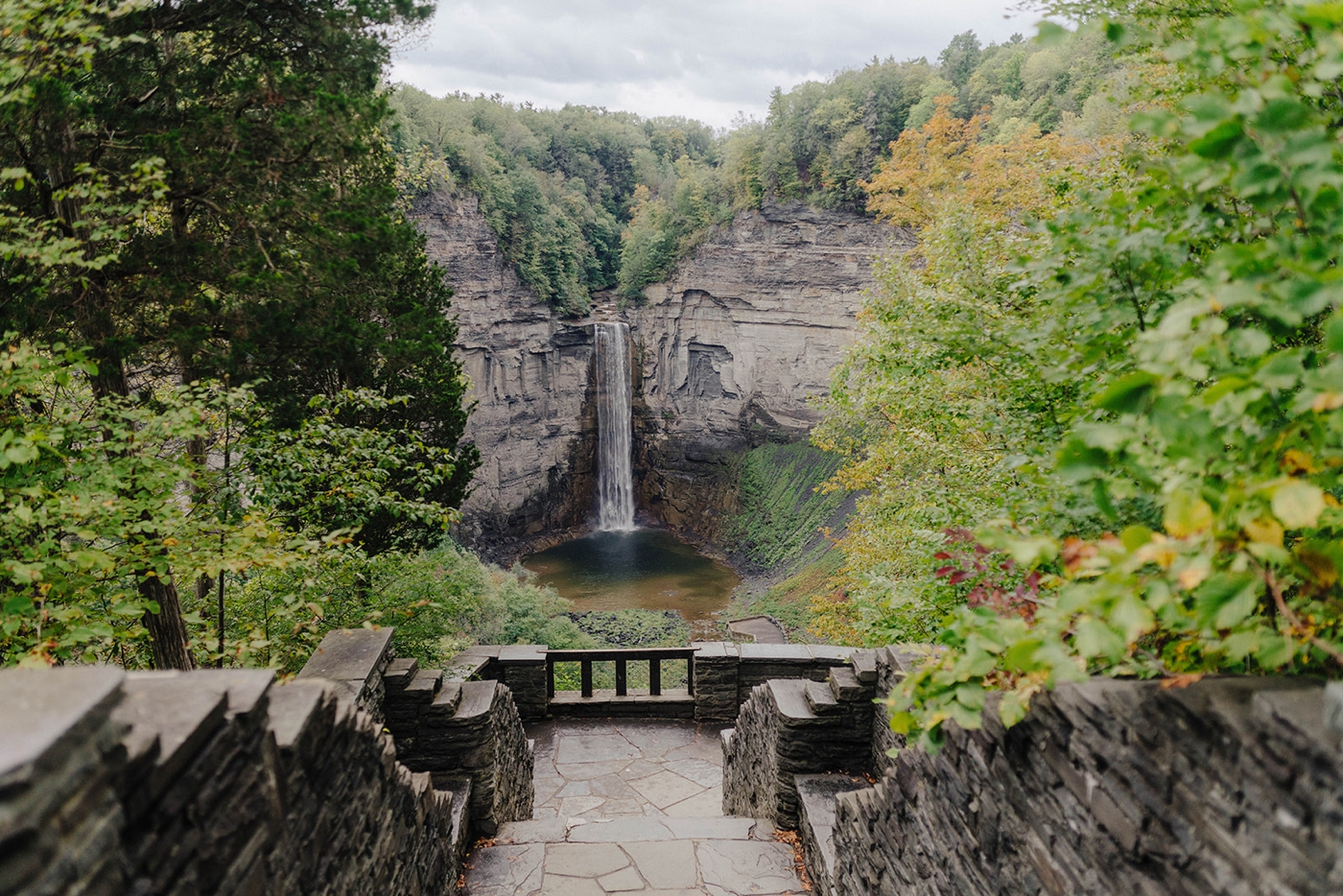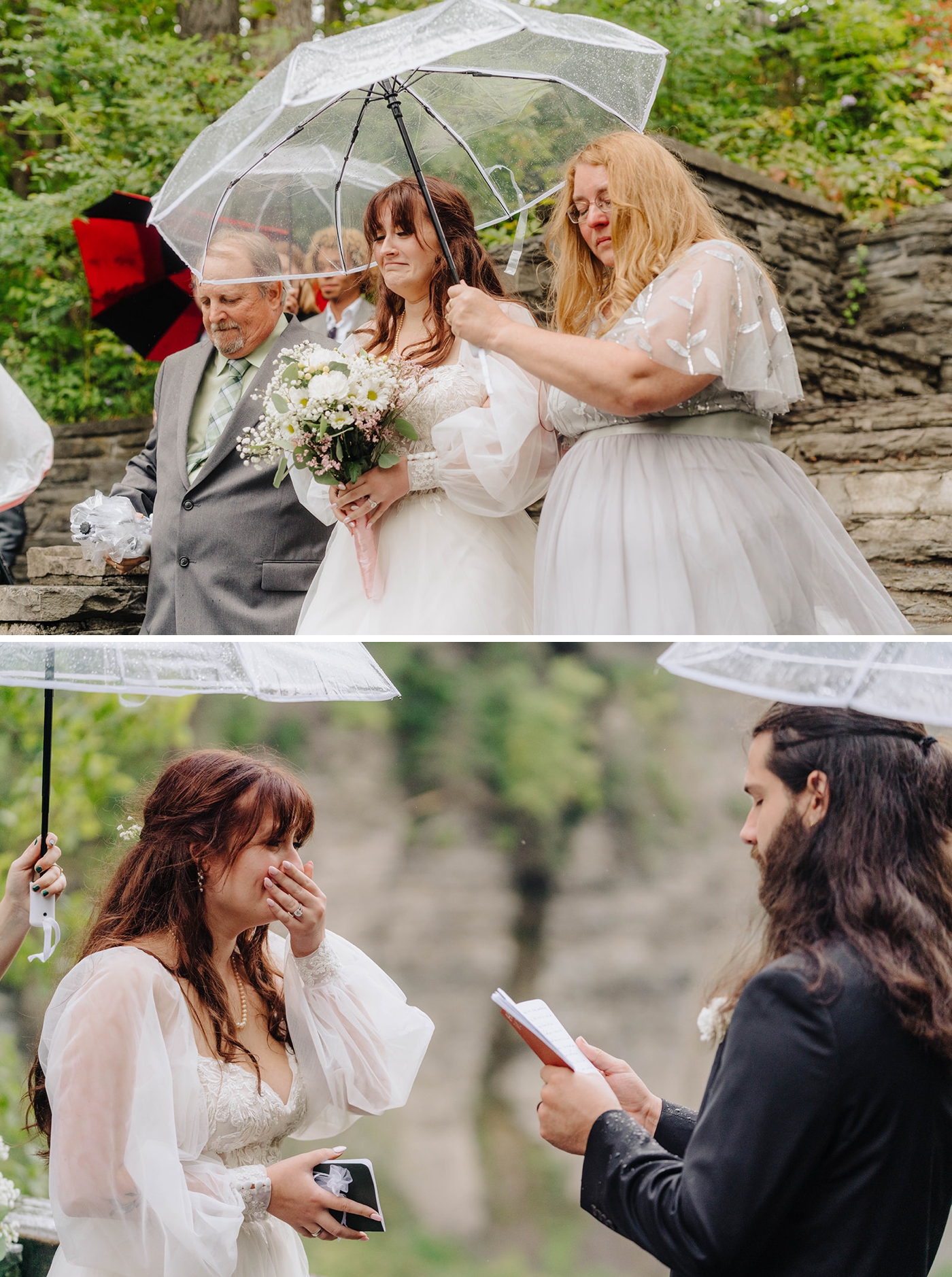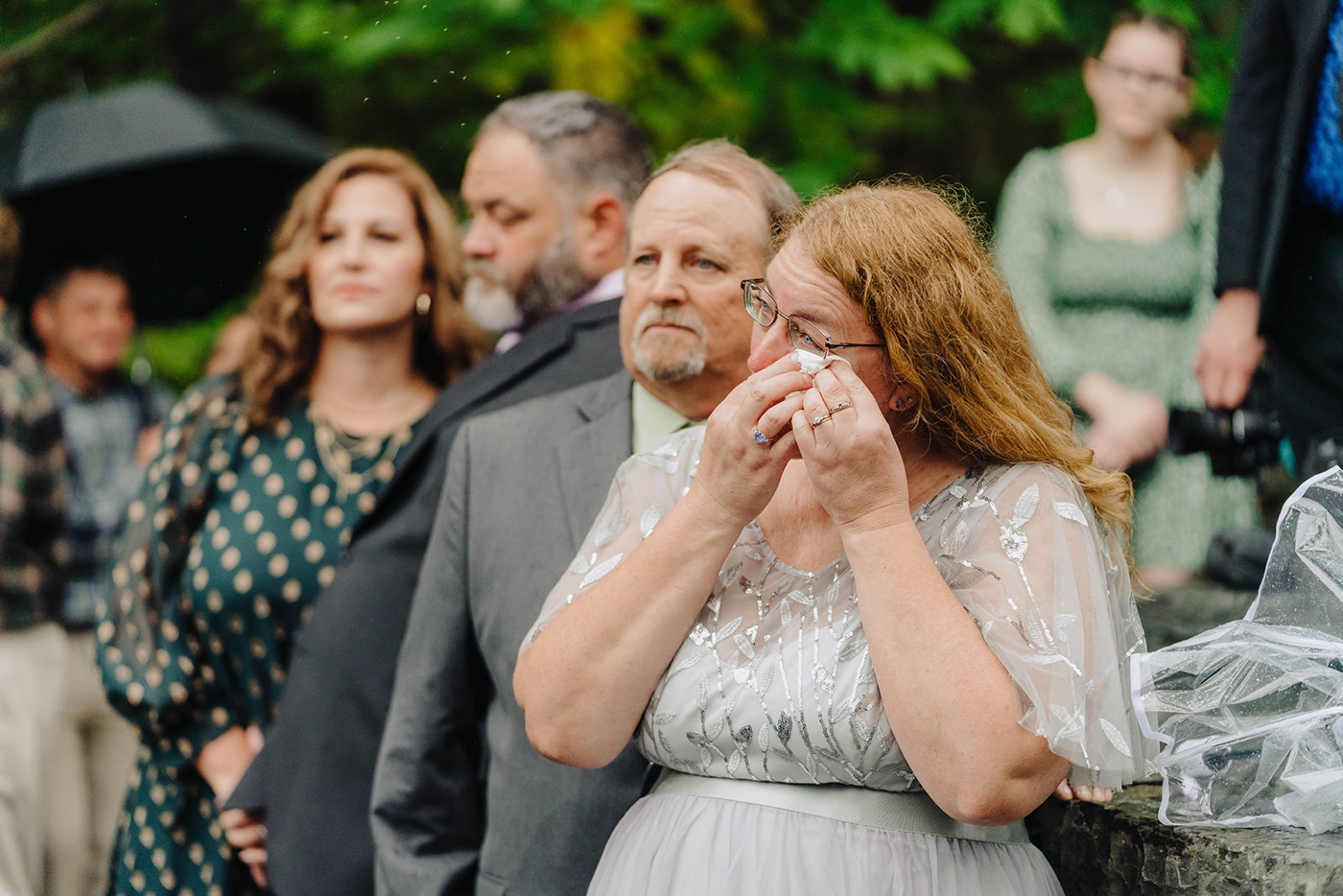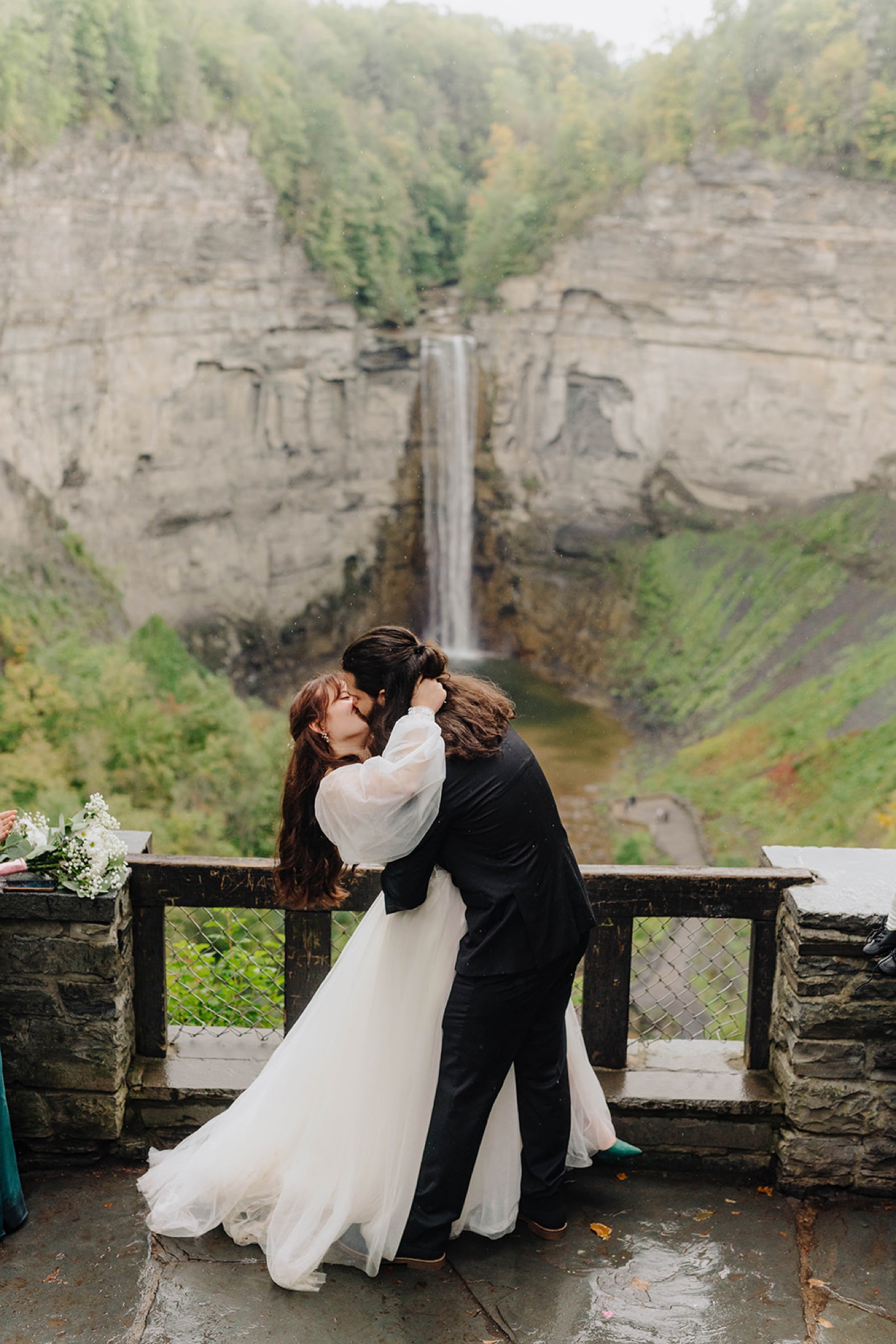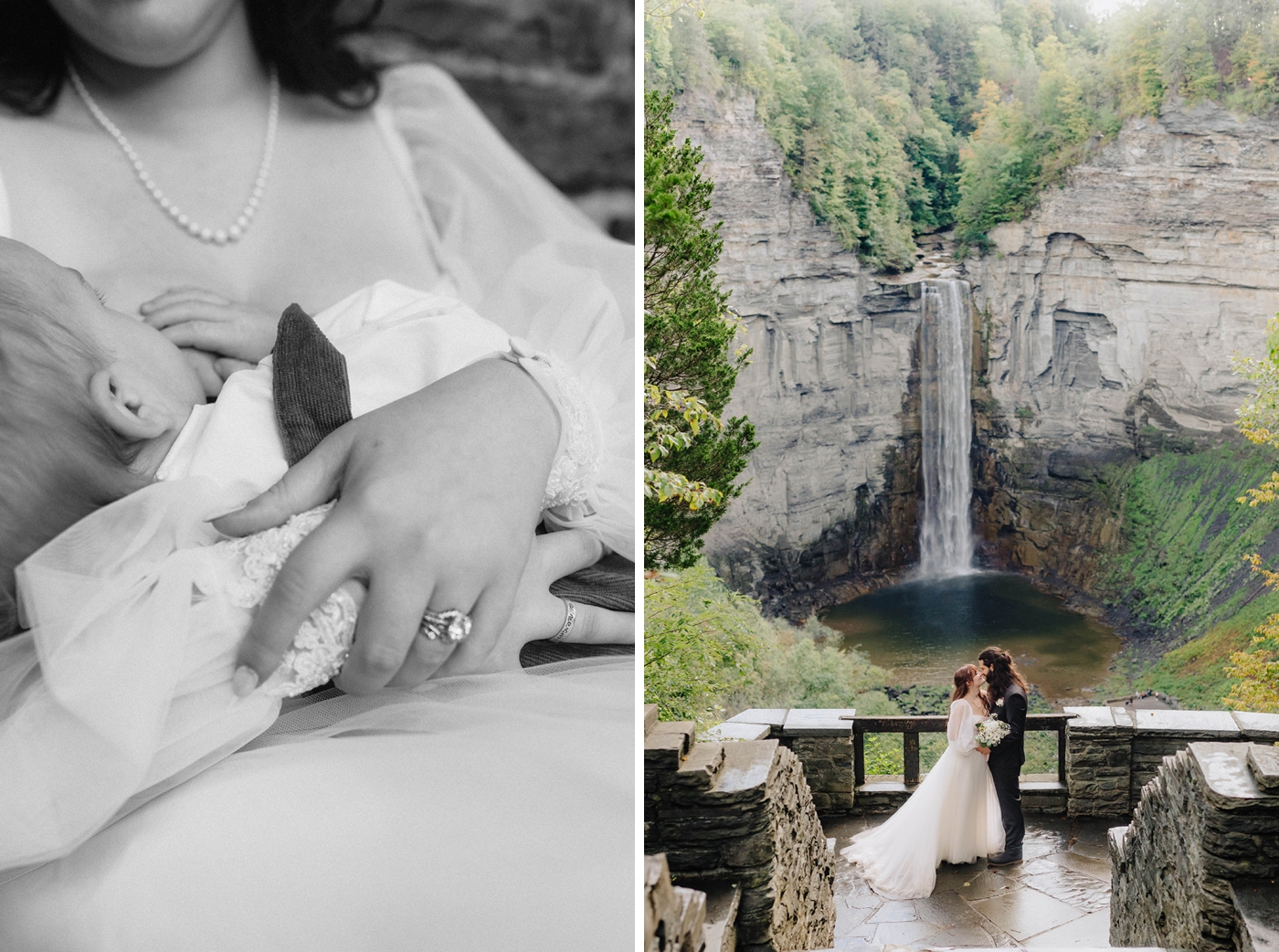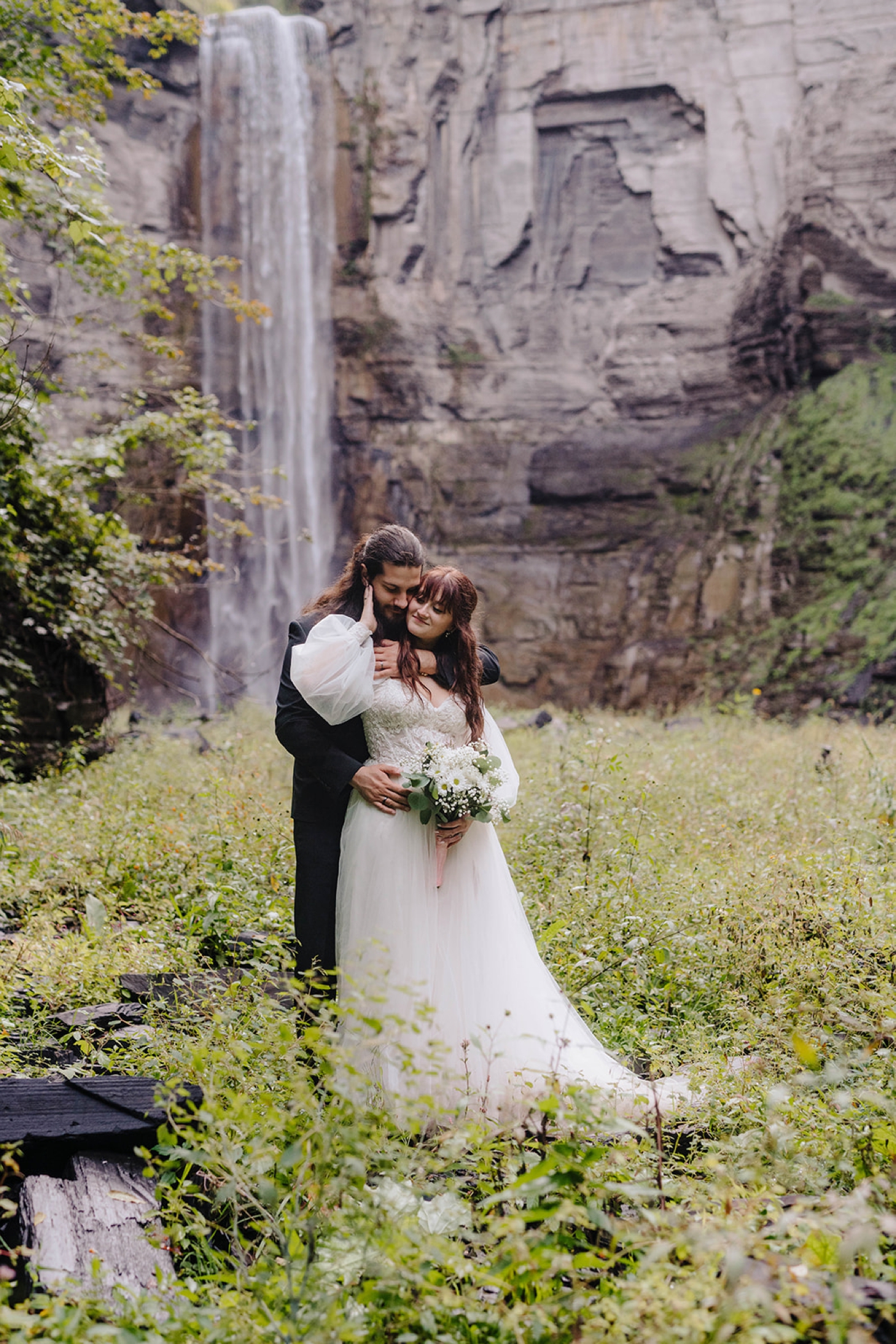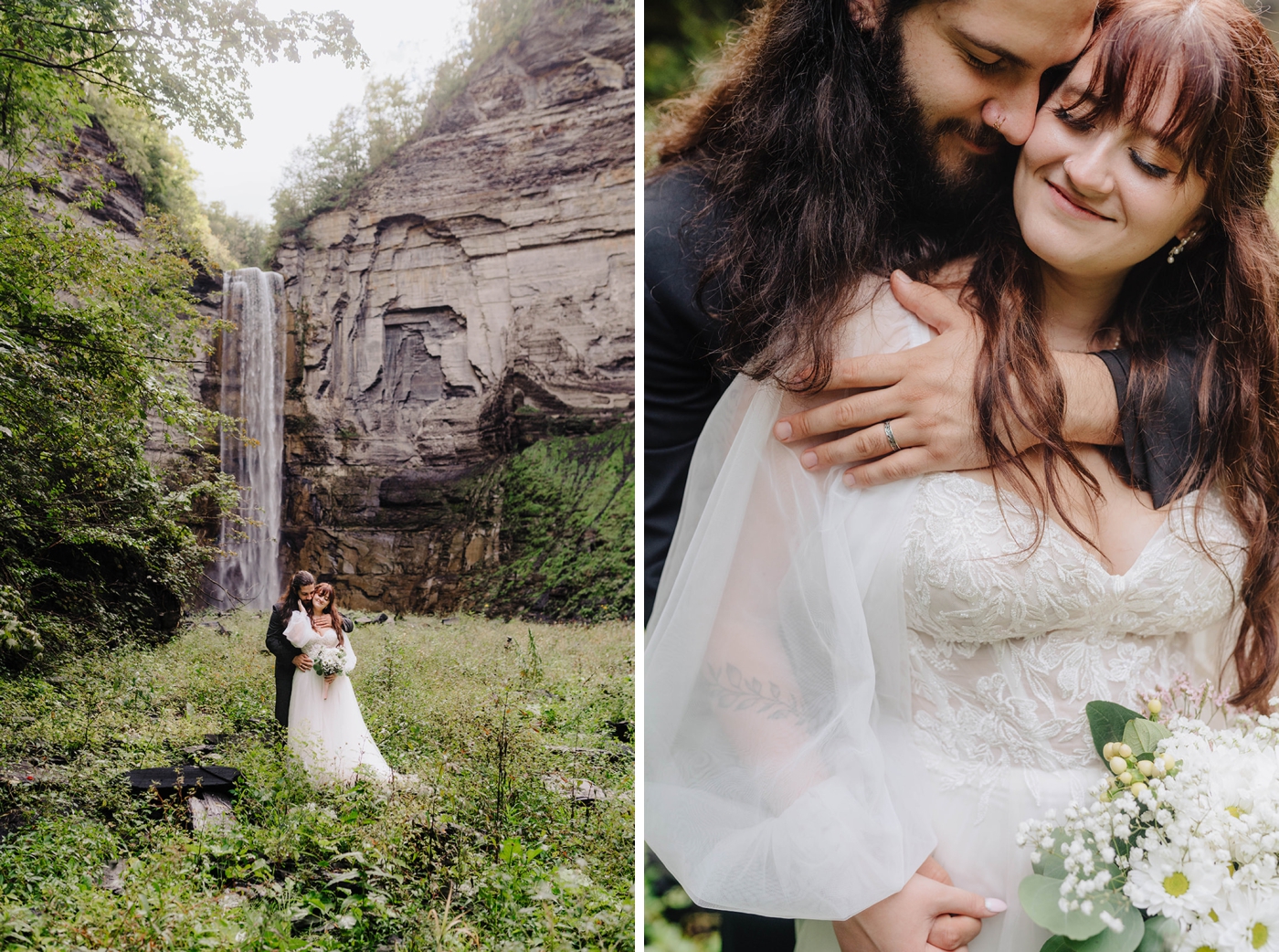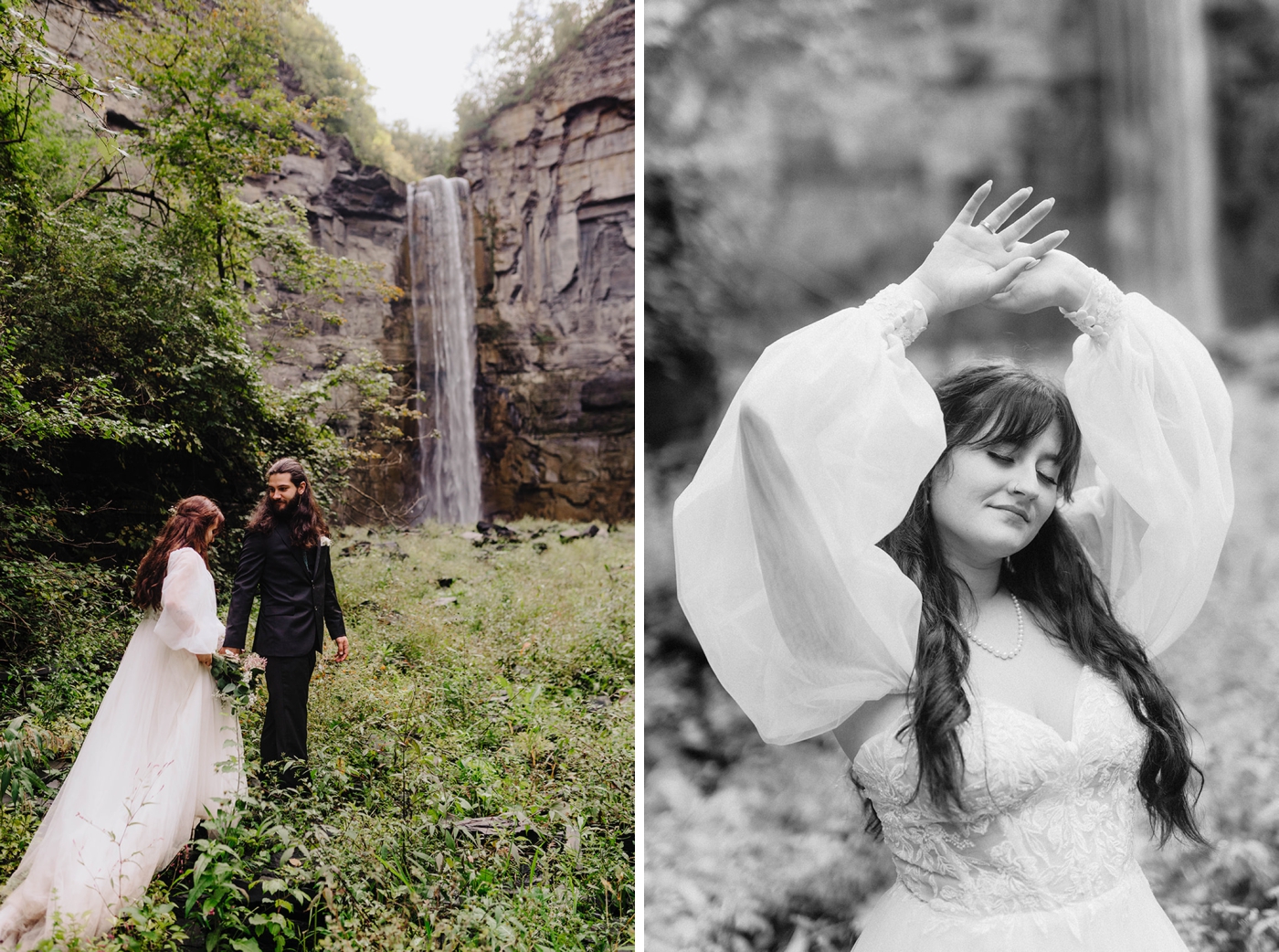 Vendors:
Photography: Wonder in Adagio
Ceremony Venue: Taughannock Falls State Park
Reception Venue: Cayuga Shoreline Airbnb
Dessert: Ithaca Bakery
Kaylee's Apparel: David's Bridal
Adrian's Apparel: Men's Wearhouse
Rings/Jewelry: Etsy
Invitations: Zazzle